When one kindhearted person called for help after spotting an injured golden retriever lying unresponsive in the bushes, it was just in the nick of time. Although the rescuers couldn't find any visible trauma, they knew something was "seriously wrong" with the dog.
Eldad Hagar and Loreta Frankonyte of the Los Angeles-based Hope for Paws dog-rescue organization responded to the call for help on March 6, 2020. They battled rush hour traffic to reach the dog in distress, and what they found when they arrived was the aftermath of a horrendous act of cruelty.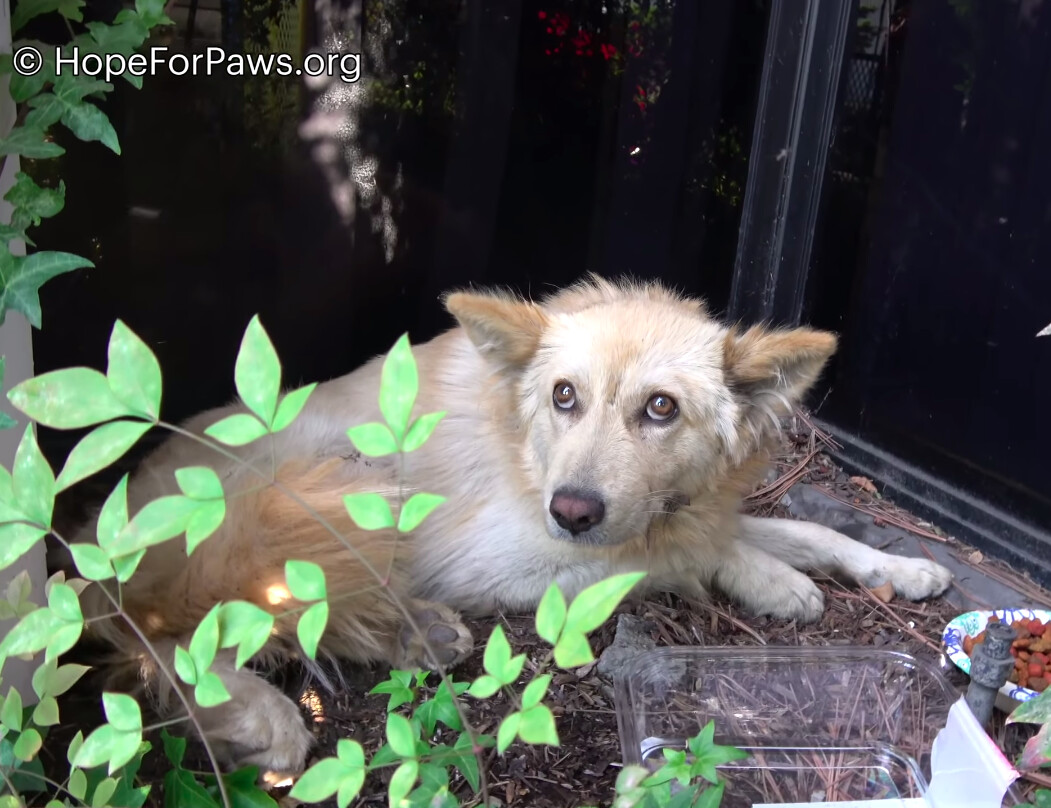 The golden retriever was cowering behind a row of bushes, lying down and seemingly unable to move. Eldad and Loreta cordoned off the area and attempted to approach the nervous dog.
"Hey, are you okay?" Eldad asked gently, approaching the dog in the rescue video. A kind local had placed a bowl of water and some dog biscuits near the injured animal, but the dog had left them untouched.
"His behavior," the team explained in their footage, "indicated that something was seriously wrong."
Loreta then approached and attempted to loop a leash around the injured dog's neck. Together, the two rescuers succeeded in attaching the leash, and Eldad even managed to administer some comforting head scratches.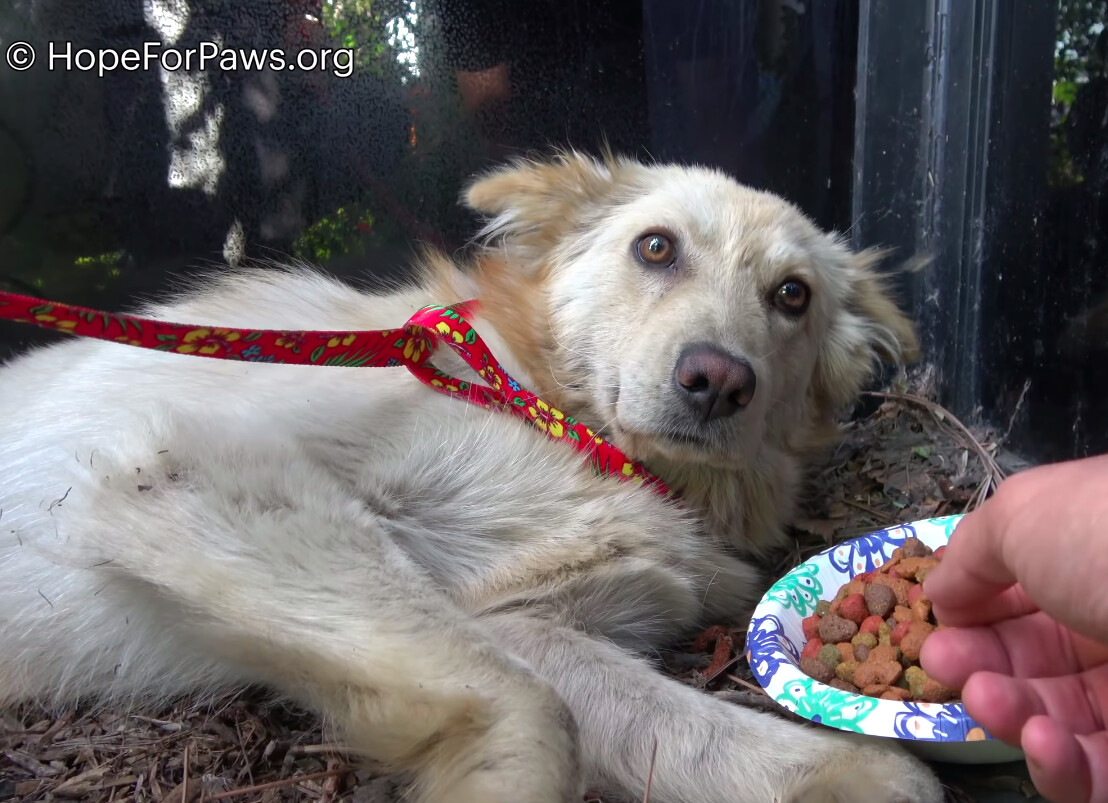 Eldad, who had a herniated disc in his back from lifting heavy dog crates, nonetheless managed to lift the seriously injured pup into the back of the rescue vehicle with Loreta. They named him Antonio and rushed him to visit their trusted veterinarian, Dr. Pedraza.
"He told us that looking at the ultrasound images, it looks like he was kicked really hard," Eldad explained in the video description on YouTube.
"He didn't believe that the dog was hit by a car because there were no signs of that," Eldad wrote, "no road rash, no broken bones, no visible trauma that is always present in cases where dogs are hit by cars… it was a hit that injured his liver and spleen."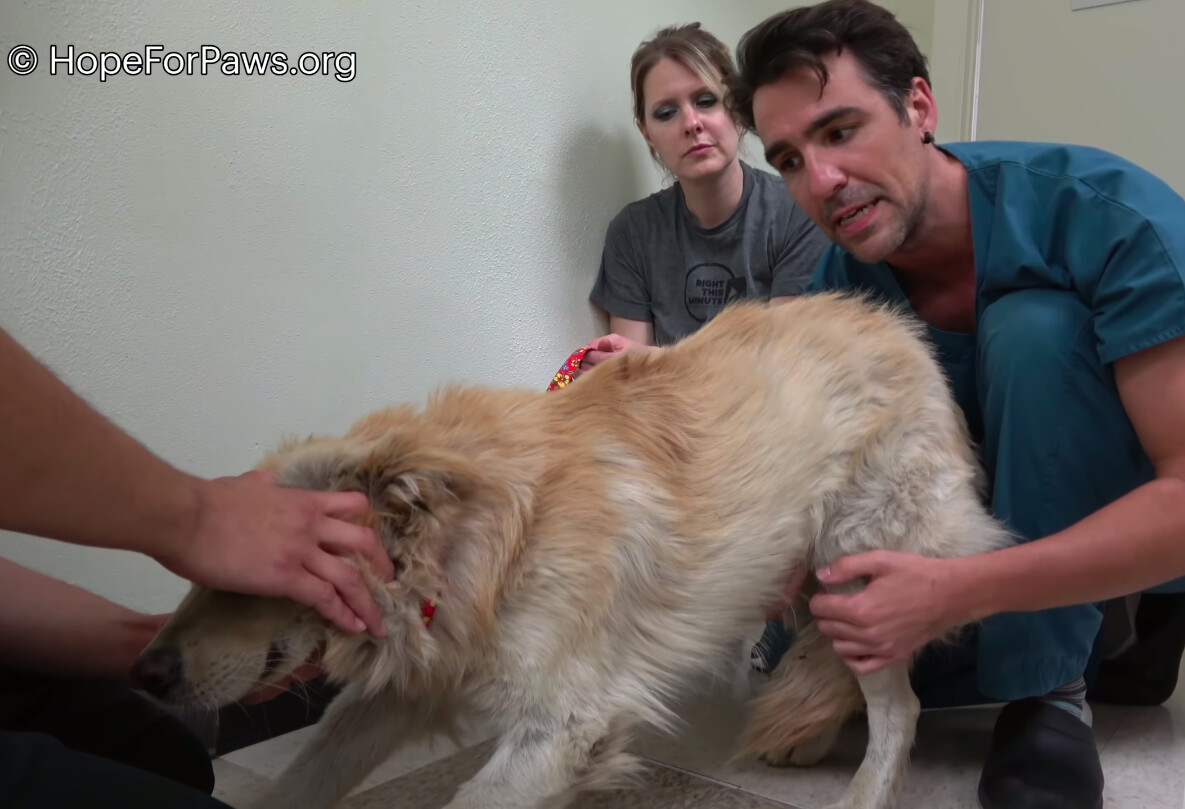 An ultrasound revealed that Antonio was bleeding internally. The veterinarian predicted that had he not been rescued when he was, he would have bled out internally and died within hours.
Antonio had surgery to remove his spleen. He made an incredibly fast recovery in a foster home with Southern California's The Little Red Dog. They also successfully found Antonio a loving forever family: the Van Dyks from Orange County.
"Toni Pepperoni," as he is now affectionately known, spends his days playing ball and administering enthusiastic hand-licks rather than cowering in bushes, alone and afraid. Toni even has his very own Instagram page where the Van Dyks update their followers on their rescued pup's wonderful, full life.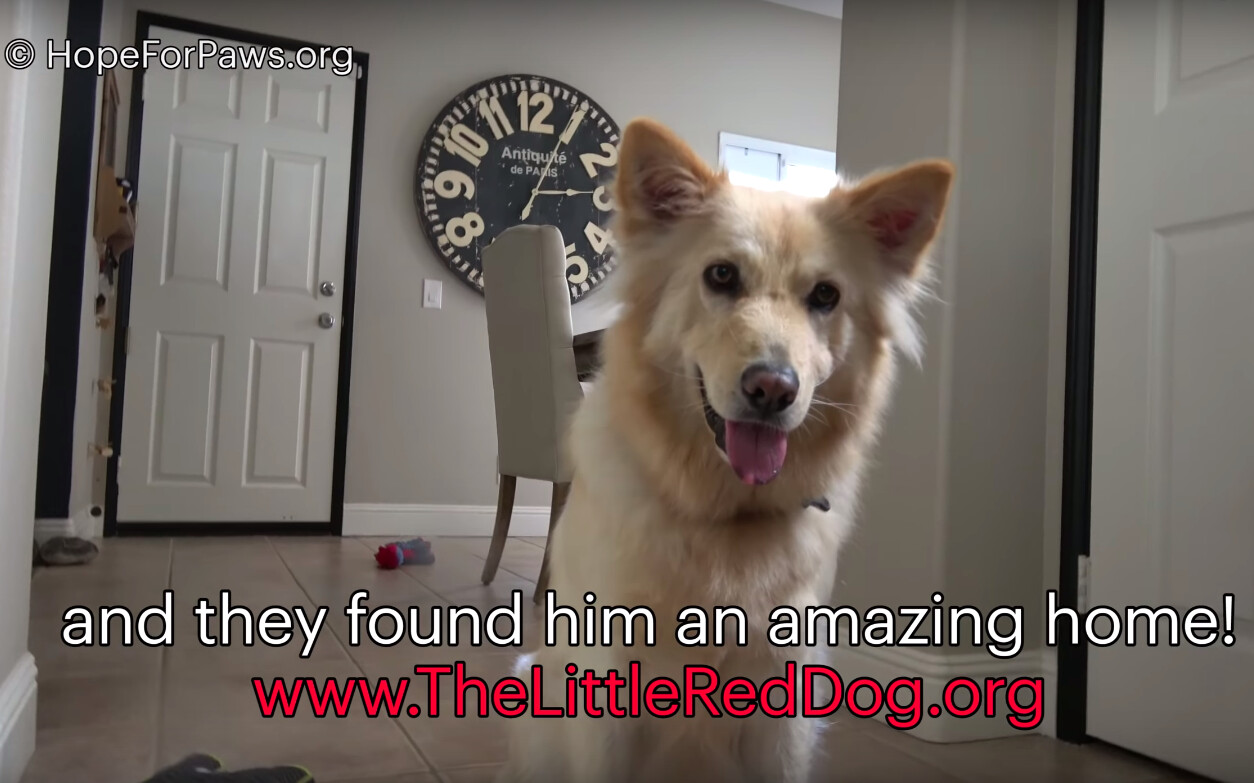 Since March 6, Antonio's rescue footage has been viewed over 800,000 times. After the rescue was shared on Facebook, many animal lovers posted grateful comments for Eldad and Loreta, commending their efforts.
"I wish people would quit abusing these precious animals," wrote one person, "they have feelings too, they deserve to be loved and be happy."
"How can people be so heartless […] Thanks to the angels that do such a wonderful job," wrote another.
"It would be hard for a dog that has been abused to trust someone," another social media user commented. "Glad they found him and hope he finds [a forever] home that will always love him. He is a beautiful dog."
From seriously injured and left to die to living his best life, Toni's is a rescue story to be celebrated.
Watch the full rescue in the video below:
Video courtesy of Hope For Paws