President Barack Obama's Hawaiian vacation home can be rented for as much as $4,500 per night.
The Obama family has stayed in a number of different Hawaii homes during their yearly vacations. The last Obama vacation was from mid-December of last year until earlier this week.
Now, the one they stayed in from 2008 until 2011 is up for rent, CBS News reported.
"My family and staff have grown very fond of our time at Paradise Point Estates," President Obama said on the vacation's destination, according to the website of the estate.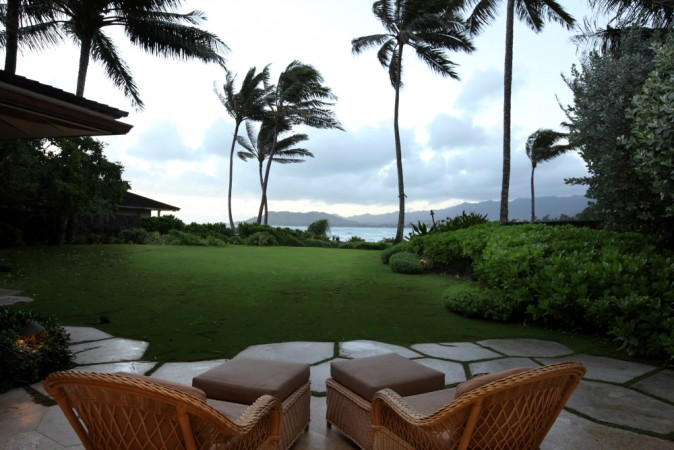 The home is called Plantation Estate at Paradise Point, and it's been favored by "Hawaiian royalty" for its views and location, CBS said. The location overlooks Kailua Beach and the Mokulua Islands.
The 6,000-square-foot property includes a pool, waterfalls, and an outside bar, TopTenRealEstateDeals.com said. The five-bedroom, six-bathroom house includes a gourmet kitchen, as well as a 60-inch flat-screen TV and stained-glass windows.



In the most recent vacation, the Obamas spent nearly three weeks in Oahu.
Bradley Cooper, Michael J. Fox, Angelina Jolie, John Krasinski and Emily Blunt, Charlie Sheen, Kid Cudi, and Courtney Thorne Smith have also stayed at the home, according to Travel and Leisure.
The president, First Lady Michelle Obama, and daughters Sasha and Malia returned home in Washington, D.C., on Monday afternoon.