As a child, Mike Garrison wanted to become a professional motocross racer, an ambition that sadly got cut short after an accident left him tragically paralyzed. Instead of letting the tragedy bring him down, though, he is now pursuing work as a motocross announcer, and through his story, he wants to encourage others to go after their dreams.
In a touching Facebook post, Garrison, from Lee's Summit, Missouri, explains that as a kid he wasn't attracted to "traditional sports" and started "racing dirt bikes" when he was 5 years old. He spent his childhood and teenage years traveling around the United States and participating in motocross competitions. That all changed on Aug. 27, 2006, when he was 18.
While competing in the local race meant to prepare him for his "expert class" debut, the young man collided in mid-air in a jump with his best friend. While that friend was unharmed, Garrison was severely injured. He said, "[The crash] shattered my spine, collapsed both lungs, suffered severe internal bleeding, and was paralyzed from the chest down."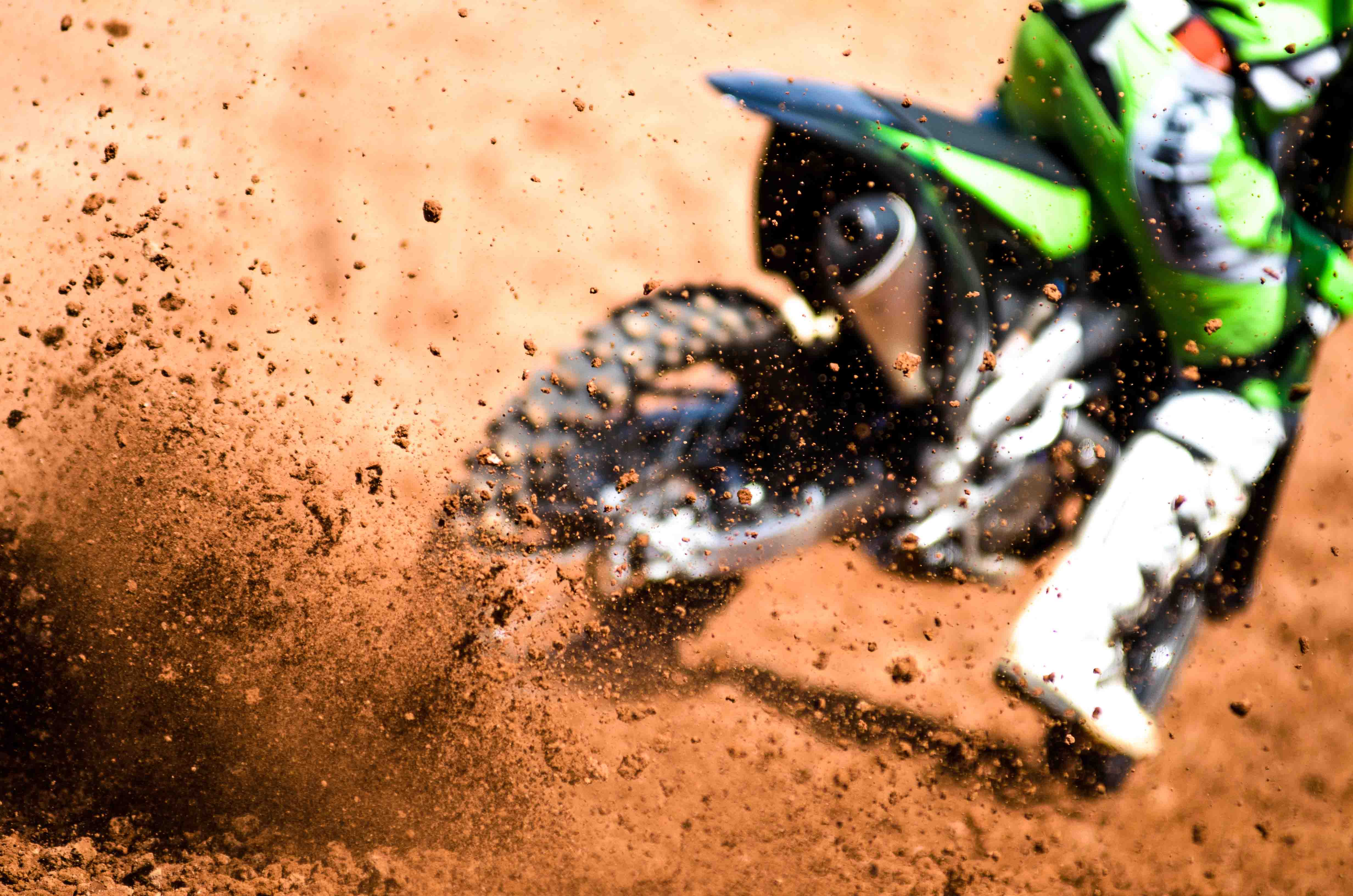 Yet, as one dream shattered, another started to take form. In 2007, during an RC car race he was attending, Garrison found himself holding the microphone as the announcer told him he'd be "back in a few …" While admitting he was terrified, he still "mumbled [his] way through what was the most important race of the day."
And it was then that he discovered "a love for announcing and public speaking," the post read.
Since then, Garrison has been traveling around the country, "announcing everything from local R/C car and motocross races to the Monster Energy Cup of Supercross and the ROAR National Championships." But that's not all! He also gives motivational speeches and provides voice-over narrations for documentaries and podcasts. Garrison is accompanied in his adventures by his wife, Britani Jo, of whom he lovingly says in a touching YouTube video that "she is the one that pushed me to be who I am today, doing what I love."
When thinking back on the accident that started it all, the man says he wouldn't change anything if given a chance because of all the great things and opportunities that came from it. However, he admits there are days when he wishes has was still riding a bike; there is "something special" to be able to tell the story of the "sport you love."
Garrison hopes others will find the motivation to chase their dreams after hearing his story of success. "I think everybody in life has adversity and things that they have to overcome and struggles," he said in his YouTube video. "If you look at the opportunities that these struggles can provide you if you allow them to, you can be truly amazing."
"Whether I ever make it as a professional announcer or not, if I can inspire just one person, one single person, to overcome their struggles, their fears, and their setbacks to pursue their own goals and dreams, then I've succeeded in reaching mine," he added.