A woman who used to work for New York City mayoral hopeful Scott Stringer on Wednesday accused him of sexually assaulting her in 2001.
Jean Kim told reporters in the city that Stringer "inappropriately and relentlessly pursued a sexual relationship with me," including groping her inside the Community Free Democratic Club.
She was working as an unpaid intern on Stringer's campaign at the time.
Kim said she tried to put what happened behind her but felt compelled to come forward after seeing Stringer repeatedly on television as he vies for the mayor's office.
Kim called Stringer, a Democrat, a "make-believe champion of women's rights" who she alleged was being hypocritical when he called on New York Gov. Andrew Cuomo to resign after Cuomo was accused by about a dozen women of assault or harassment.
Stringer said in a written statement that he believes "all survivors of harassment have the right to come forward" but called Kim's allegations "untrue."
Speaking to reporters at a separate briefing on Wednesday, he added that "the behavior described is inaccurate and completely antithetical to the way I have conducted my life."
Stringer said he met Kim in the late 1990s and she was not an intern on his campaign. He said they had a consensual relationship when he was 41 and she was 30.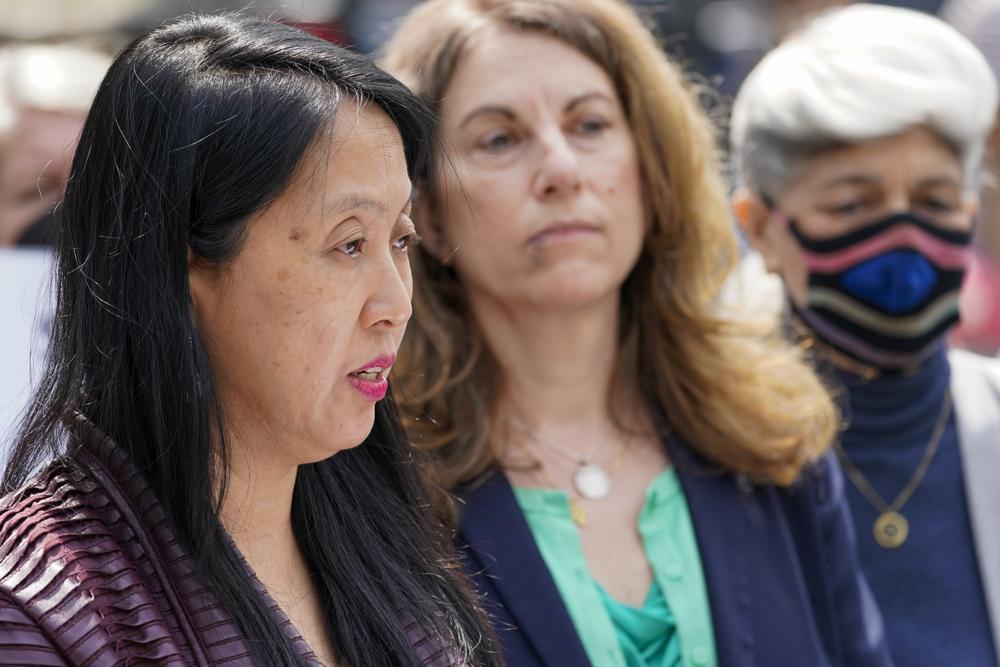 Stringer, the city's comptroller, is refusing to exit the mayoral race.
Other candidates called on him to do so.
"Scott Stringer should stand by his own policy of zero tolerance for sexual harassment and drop out of the mayoral race," Kathryn Garcia, one of the candidates, said in a statement.
"With public service comes public trust, and in light of these accusations, it is clear that Mr. Stringer has broken that trust both as a fellow public servant and a prospective candidate to lead out city," another, Shaun Donovan, added.
New York City Councilman Stephen Levin, a Democrat, said he's known Kim for over a decade.
"I commend her for her courage to come forward. I have every reason to believe she is telling the truth and I believe her," he wrote in a tweet on Wednesday.
The primaries in the mayoral race are set for June 22. The general election is slated to take place on Nov. 2.