WASHINGTON—Ford Motor Co said on Wednesday it is recalling 1.2 million Explorer sport utility vehicles in the United States for a potential suspension defect that could lead to reduced steering control.
The second largest U.S. automaker said the recall covers 2011-2017 model year Explorers that could experience a fractured rear suspension toe link that could increase the risk of a crash.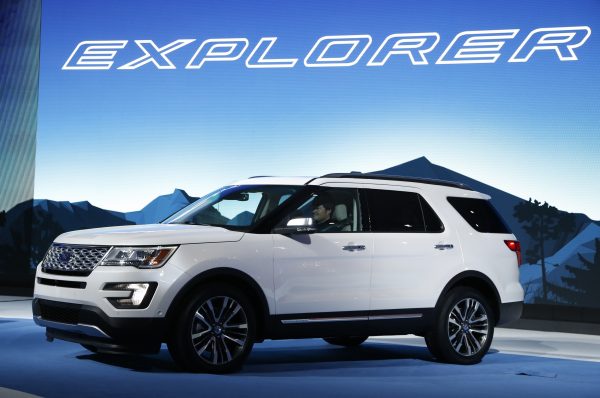 Ford said one customer reported hitting a curb when the toe link broke but it not aware of any reports of injury.
Ford said the $180 million cost, which will be incurred by its North America business unit, will be taken in the second quarter. The company said it continued to expect adjusted earnings before interest and taxes to be higher than in 2018.
Testing of New Self-Driving Fleet
Ford Motor Co's majority-owned autonomous vehicle subsidiary, Argo AI, launched its new fleet of self-driving test vehicles—Ford Fusion Hybrid—in Detroit on Wednesday, expanding its presence to five U.S. cities.
The new cars are equipped with upgraded sensors, including radars and cameras with higher resolution and range, the company said.
The No. 2 U.S. automaker is in talks with German carmaker Volkswagen AG to develop self-driving vehicles as its autonomous vehicles unit competes for investment and engineering talent with peers as well as technology companies.
General Motors' majority-owned Cruise robotaxi business, Aurora, recently announced a partnership with Fiat Chrysler Automobiles, while Alphabet and Uber are also investing in their self-driving projects.
Argo already operates vehicles in Pittsburgh, Palo Alto, Miami and Washington D.C.
Ford Motor Opens Research Center in Tel Aviv
Ford Motor Co on Wednesday opened a research center in Tel Aviv, joining a growing number of major automakers and suppliers setting up shop in the Israeli tech hub as they race to develop self-driving cars.
With spiraling development costs for autonomous and connected cars in recent years, Ford and other carmakers have sought alliances and outside investors.
"No company can do it alone. No company should try and do it alone. We're going to need partnerships," Chairman Bill Ford said during his first visit to Israel. "Partnerships with companies big, companies medium and especially start-ups. The ecosystem of start-ups that I've seen here is just incredible."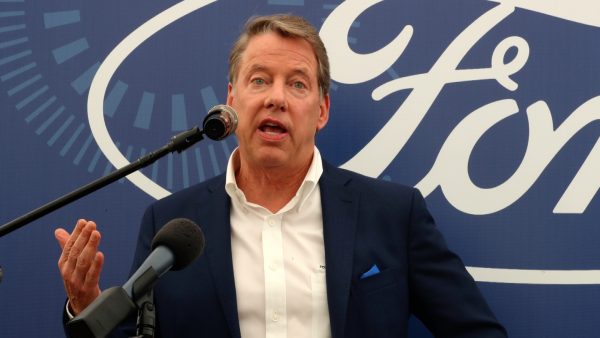 The Tel Aviv lab will focus on technologies in connectivity, sensors, automated-systems research, in-vehicle monitoring and cybersecurity.
"I'm going to be back very frequently because this really becomes the lifeblood of what Ford Motor Co will become in the future," Ford said at the center's launch.
Renault and Nissan opened a joint innovation lab in Tel Aviv earlier in the week, enabling their alliance to also collaborate with Israeli start-ups.
U.S. chipmaker Intel Corp, German auto supplier Continental AG, Samsung Electronics Co, Daimler AG and General Motors Co also bought start-ups or set up their own development centers in Israel.
Ford reiterated his call for "clarity and certainty" regarding trade tensions between the United States and China and said he was delivering the same message to both sides in the dispute.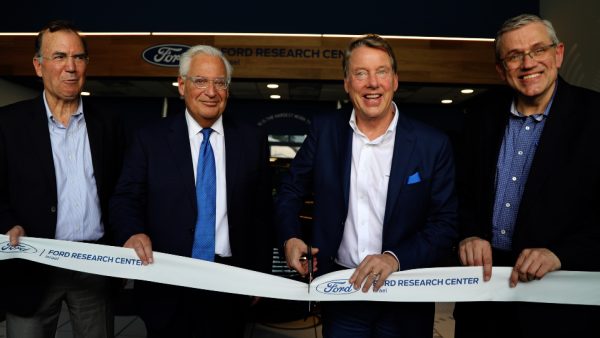 Last week, China levied a $24 million fine on Ford's main joint venture in China for antitrust violations.
"There's always a risk everywhere we operate," Ford said.
"Part of our job is to try and minimize those risks. But we're talking to both sides. Not just the Chinese, we're talking to the Americans as well.
"They hear us loud and clear. By the way, obviously, we're not the only ones delivering the message."
By Ari Rabinovitch and David Shepardson