The first photos and footage of the Las Vegas shooter's hotel room have emerged.
The photos were obtained by Fox 25 in Boston, and they were later published via other media outlets.
Las Vegas Shooter's Hotel Room, Strewn with Bullets and Rifles via @TMZ https://t.co/ADWHsWBEVz pic.twitter.com/aGOzc5QGH4

— Karla Paola ❁ (@_Karla_9) October 3, 2017
Stephen Paddock, 64, is accused of killing at least 59 people during his Las Vegas shooting spree.
At least 500 more were injured.
One image appears to show an assault rifle with a modified stock, allowing the shooter to fire at near-automatic speed.
Police confirmed that he fitted some of his weapons with "bump stocks," which are legal and can be obtained for $99.
Photographs from inside Las Vegas gunman's hotel room pic.twitter.com/eZvLoVqAp5

— The Narrative Times (@tnarrativetimes) October 3, 2017
Another photo shows an assault rifle with a bipod and a scope, according to The Telegraph.
Police said that Paddock had about 23 guns inside his hotel room suite at the Mandalay Bay. Another 19 guns were found at his home, police added.
A hammer that was likely used to smash the hotel room window was also found.
When police used explosives to gain entry to his room, they found him dead of an apparent self-inflicted gunshot wound.
"He was a sick man, a demented man," President Donald Trump told reporters. "Lot of problems, I guess, and we're looking into him very, very seriously, but we're dealing with a very, very sick individual."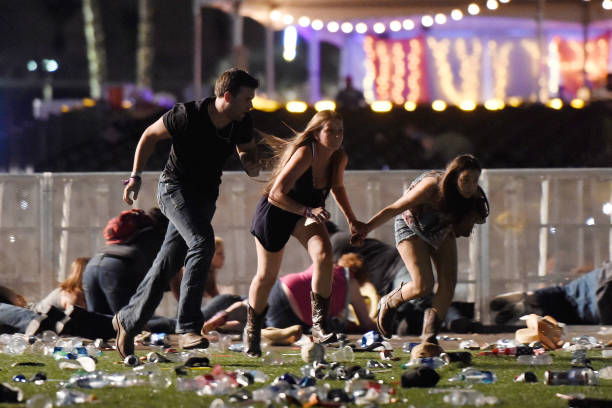 Police said they believed Paddock acted alone.
"We have no idea what his belief system was," Clark County Sheriff Joseph Lombardo told reporters on Monday. "I can't get into the mind of a psychopath."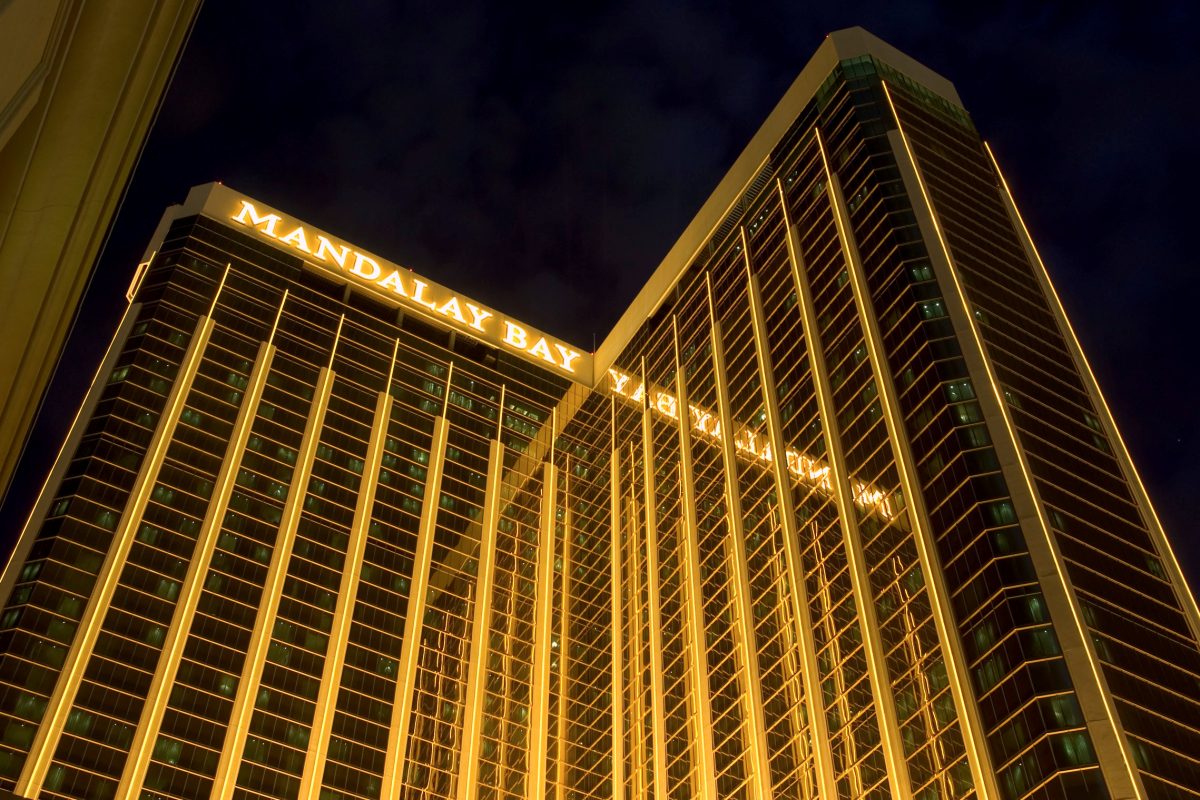 Although police said they had no other suspects, Lombardo said investigators wanted to talk with Paddock's girlfriend and live-in companion, Marilou Danley, who he said was traveling abroad, possibly in Tokyo.
Reuters contributed to this report.