Budapest is full of surprises. With grand buildings rising on both sides of the Danube River and connected by a series of soaring bridges, it is undeniably one of Europe's most dramatic capitals. The riverbanks are preserved as a UNESCO World Heritage Site, and it is a place where you could spend days just marveling at the Danube, walking up to the heights of Fisherman's Bastion on the Buda side, and just taking in the sweep of things.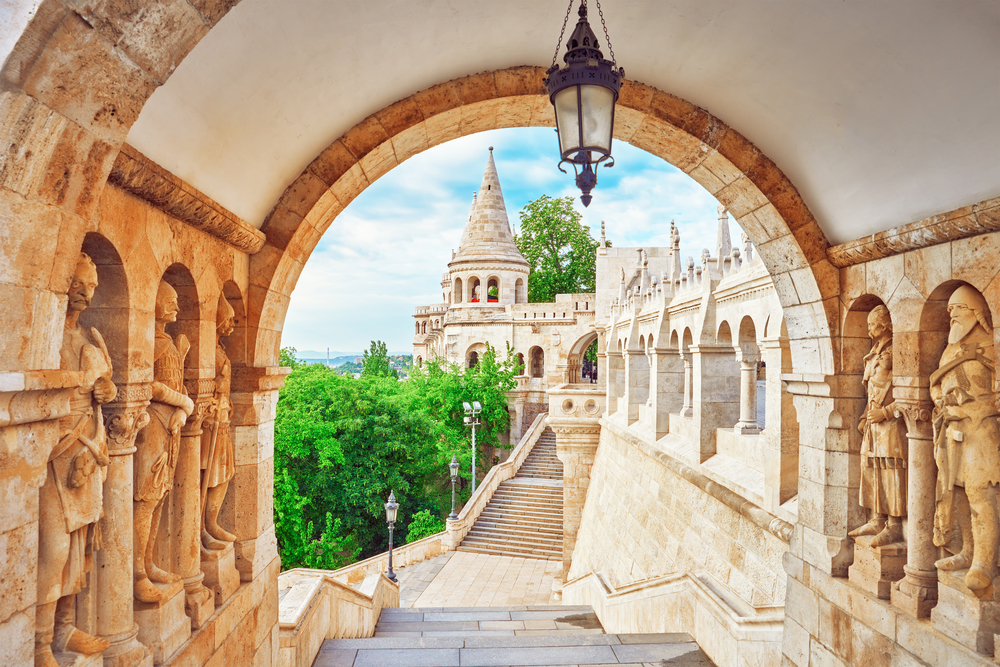 Until 1873, there were two separate cities—Buda, on one side, and Pest (pronounced "pesht") on the other. Once united, it became a power center in the Austro-Hungarian Empire, a twin royal capital with Vienna. The legacy remains in its architecture, handsome and impressive buildings like the National Opera House, St. Stephen's Basilica, and the Neo-Gothic Hungarian Parliament Building (which, lit up dramatically at night, is featured in almost every tourist brochure for the city). Now restored to their original glory, no longer diminished by the difficult decades in the 20th century when Hungary was one of the largest countries in the Soviet Union's Eastern Bloc, these masterpieces shine, day and night.
That includes the Szechenyi Baths, where builders drilled the first thermal hot springs back in the 1870s. In 1896, Hungary celebrated its 1000th birthday and held a national exhibition, building a number of installations like the monument on Hero's Square, and plans for a more elegant home for the baths started to take shape. By 1909, construction began on the palace walls, designed by Gyozo Czigler, an architect at Budapest Technical University whose imprint remains on other important spots in the city. Named for Count Istvan Szechenyi (regarded as the greatest Hungarian), the first structure was completed in 1913, and quickly became one of the city's most popular gathering places.
That was still the case when I visited. Paying a modest fee (about $20) for a package that included a private changing cabin plus disposable slippers and a shrink-wrapped robe and towel, I enjoyed slipping in and out of the many pools, which range in temperature from 64 degrees to 100 degrees Fahrenheit, taking my time inside before scampering through a chilly afternoon to the bigger pools outside.

It was a perfect way to start the day, and I felt energized by the mineral-rich waters. It was now time to explore beyond. You can visit the Buda Castle on the quieter side of the river, which dates back to 1265, the centerpiece of a cobblestone quarter accessible by bus, foot, or funicular. It includes churches, houses, and grand monuments spanning a variety of eras from medieval to baroque to neoclassical, all located on a very steep hill and overlooking the Danube.
But Pest is the heart of the action. Forming what most North Americans would consider Budapest's "downtown," here you'll find a dense web of pedestrian lanes, including the famous Fashion Street, home to top shops. At restaurants along the way, you can sample dishes seasoned with paprika, the national spice, as well as Hungarian wines. Generally unappreciated in the West, Hungarian wine has been made since the fifth century, and the country is home to 22 distinct wine regions.
I wandered through the green spaces of Erzsebet Square, riding the heights of the Budapest Eye and spending time in the Jewish Quarter, a place of exceptional intellectual ferment in the second half of the 19th century. Now you can visit one of the most beautiful synagogues in Europe, as well as spots like Karavan, a collection of food trucks that cook up everything from traditional chimney cakes, prepared over charcoal, as well as langos, a savory fry bread topped with sour cream and grated cheese.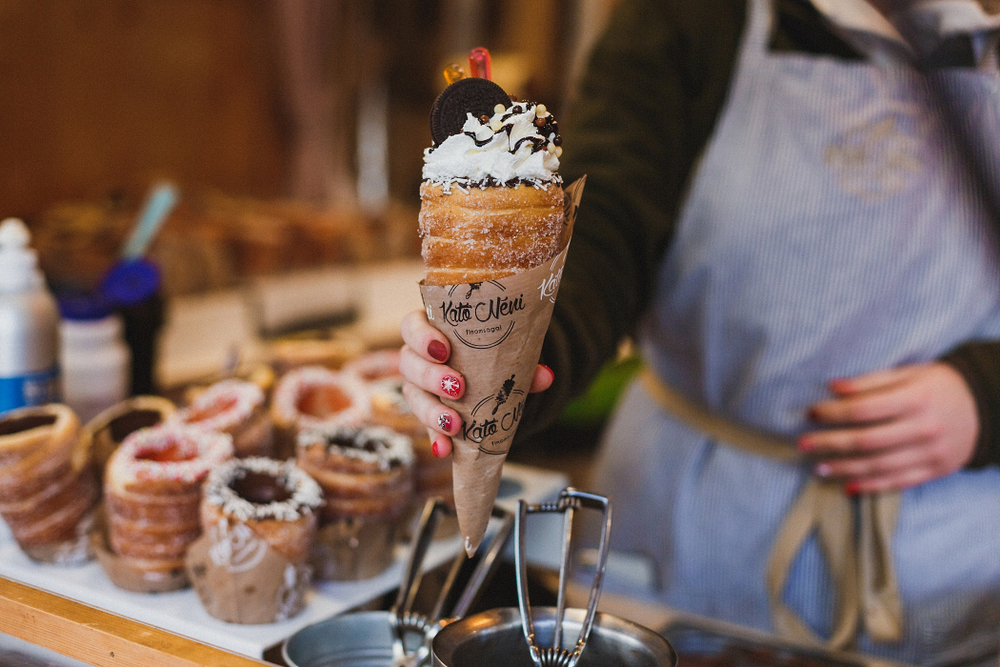 And "ruin bars." Once dilapidated and considered uninhabitable, these spaces have become a staple of Budapest's nightlife. Perhaps the best example can be found at Szimpla Kert. Formerly a small apartment complex, from the outside, it looks like the whole structure could collapse. Inside, you can imbibe at more than a half dozen individual bars, serving up local beer and cocktails.
Grab your drink, and enjoy it, in all sorts of spaces. From bicycles to bathtubs, all of the items surrounding you were found in the original structure. It's gritty and lovely. If you come by in the afternoon, you'll find a laid-back place, perfect for a brew and a chat. In the evening, parties rock until (almost) the break of dawn. But that was far too late for me. After an early evening drink, I headed back to my hotel. Tomorrow? Maybe a walk across the Chain Bridge, and another soak at Szechenyi. But for the night, I was happy to retire with a nice bottle of Egri Bikaver, ease into sleep, eager to explore much more in the morning.
If You Go
Fly: Budapest's Ferenc Liszt International Airport (BUD) is a busy spot, although, flying from the U.S., you'll probably need a connection to get there, perhaps on Lufthansa via Munich or British Airways through London Heathrow. If you're already in Europe, it's also a hub for low-cost carriers like Ryanair and Wizz Air.
Getting Around: If you're staying in Pest, you're best off walking, as that side of the river is relatively flat and walker-friendly, on pedestrianized streets. Otherwise, you'll find a fast, efficient subway and bus network, plus the taxi-hailing service Bolt works well.
Stay: The Four Seasons Gresham Palace is one of Europe's most celebrated hotels; its Art Nouveau grandiosity rises on the Pest side of the Chain Bridge. Built as a symbol of the wealth and prosperity of the fin de siècle in Hungary, owners have recently remade the lobby to celebrate those times, creating Muzsa, a bar where everything from the custom-crafted tumblers to the well-tailored list of signature cocktails harken back to that era. Rooms overlooking the river are rather beautiful, too.
Take Note: While Hungary is in the European Union, it doesn't run on Euros. Use an ATM or an exchange to get some Hungarian Forints (HUFs)—$1 USD will get you about 325 HUFs.