The mother of a COVID-19 victim filed a lawsuit on Sept. 23 to an intermediate court against the governments of Wuhan city and Hubei province, and the Wuhan Union Hospital, seeking nearly 2,000,000 yuan ($292,880) in compensation.
Ms. Yang Min, the mother of victim Tian Yuxi, claimed that her daughter went to the hospital for an operation on Jan. 16 but as she was not advised of person-to-person transmission of the Chinese Communist Party (CCP) virus, she failed to take any precautions.
On Jan. 19, Tian developed high fever that lasted for days. However, the hospital did not dare to diagnosis her with COVID-19.
The complaint says the local authorities' early coverup led to surging COVID-19 cases and understaffing in all local hospitals.
Tian began to develop serious symptoms including blood coughing and a sharp drop in blood oxygen levels. She tested positive for the virus on Feb. 1, which was confirmed in another test on Feb. 2, and died on Feb. 6 aged 24.
The plaintiff has requested that the judge hold the governments of Wuhan city and Hubei province accountable for her daughter's death due to the virus coverup. Yang also requested that the judge investigate the staff of the defendants for potential power abuse and negligence, demanding that the authorities involved apologize for their concealment of information in print newspapers.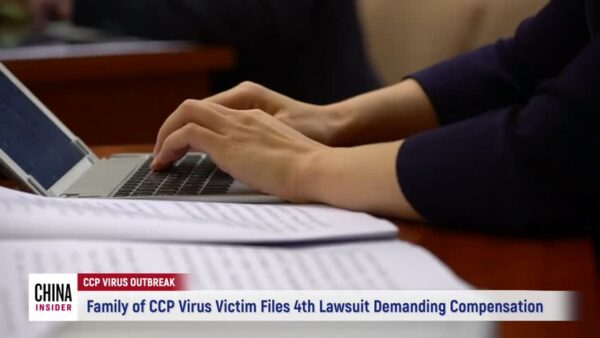 The first lawsuit over the virus coverup was reportedly brought by Tan Jun, a public servant in Yichang city of Hubei province. Then came Zhang Hai's lawsuit on June 11. But given the lack of independence of China's judicial system from the ruling CCP, COVID-19 victims and their families stand little chance of success in their lawsuits, according to China's rights activists.
Chen Jiangang, a former lawyer in China, highlighted the CCP's widely-known efforts to intimidate plaintiffs in an interview with VOA. He said: "The Wuhan police have made it clear to victims' families that arrests will be made if more than five of them reach out to one another to discuss the disease … If you keep pressing charges or seeking compensation, they will next hurt other members of your family, including your kids."
Yang Zhanqing, a Chinese legal expert who fled to the United States from where he still provides legal advice to underground lawyers in China, noted that none of the lawsuits have been formally accepted by China's local courts. All five cases have just been orally notified of their rejection, with the Chinese courts providing no written dismissal notice or explanation. This practice is unmistakably against Chinese law, Yang said.
Yang noted in an interview with Skynews on Sept. 1 that the court "will listen to the government and will treat the cases as political cases and won't follow the legal process."