The family of a Utah woman who was allegedly murdered by her husband on board a cruise ship in Alaska released a photo and a statement, saying they're "devastated" after her death.
Kristy Manzanares, 39, was found dead last Tuesday in a cabin of the Princess Cruises ship. Her husband, Kenneth Manzanares, was arrested and charged with her murder. He reportedly told a witness: "She would not stop laughing at me" and allegedly attempted to drag her body to a balcony. "My life is over," he later stated, according to reports.
"We are devastated over the loss of Kristy," reads a family statement that was sent to the Salt Lake Tribune. "She is the light of our lives—a devoted mother, daughter, sister and friend. Kristy led by example with her giving heart and we are inspired by the legacy of kindness and optimism she has instilled in her children," 
They also sent the newspaper a photo of Kristy holding her suitcase.
Miranda Barnard, a family spokeswoman and life-long friend of Kristy, said to the paper that "Kristy and her family were on the cruise as part of a family vacation trip with other extended family members." Her daughters are back in Utah with family members, she said.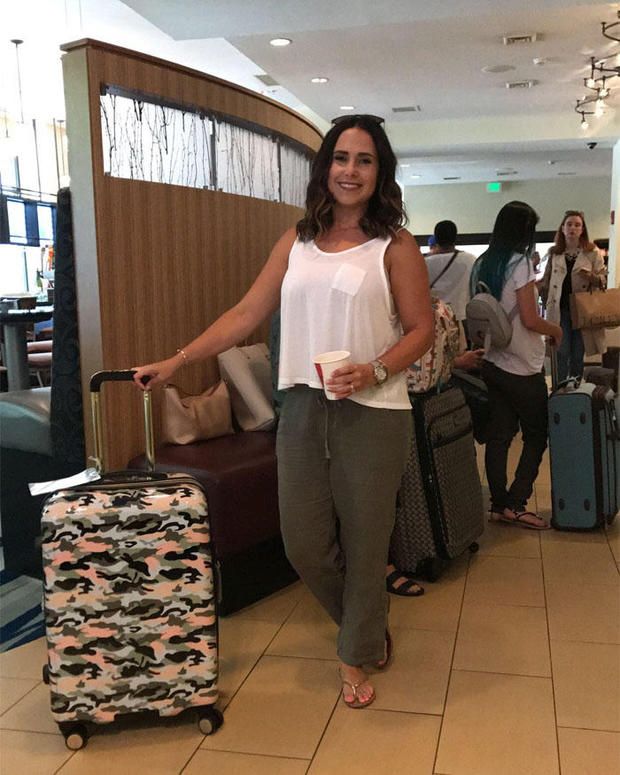 Barnard said that Kristy and her husband got married in 1999. Family members and neighbors said there was no indication that Kenneth Manzanares was a violent person, CBS News reported.
"I've never seen Kenny like an angry person ever," said a relative of Kristy Manzanares who didn't want to be identified. "It's hard to believe. It's shocking."

"She was the kindest sweetest person," the relative said of Kristy. "There's not anybody who knew her that didn't love her . . . that's why it's so hard to believe."
Kenneth Manzanares is slated to appear in court on Aug. 10.
An online fundraising page was set up for the couple's three daughters.