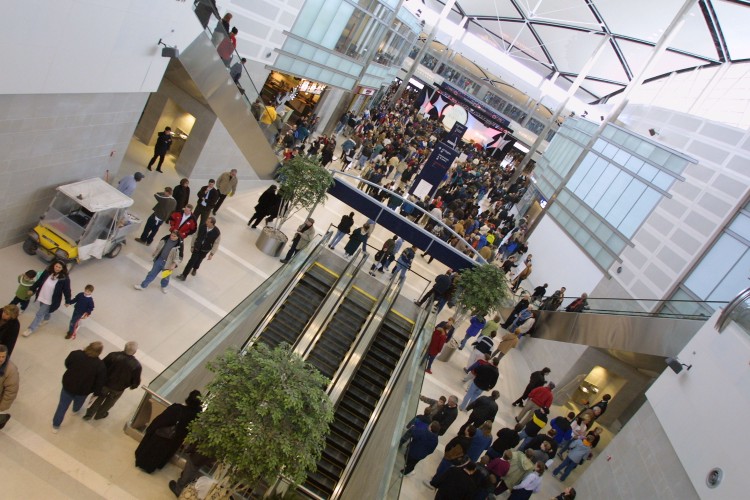 Air traffic controllers, safety inspectors, and other aviation personnel are speaking out about industry issues that they say present safety concerns. But according to a government watchdog, management isn't responding as promptly as it should.
Whistle-blowers at Detroit's Metropolitan Airport complained for years of conflicting departure procedures, which nearly led to a disaster in December 2009. Carolyn Lerner, head of the U.S. Office of Special Council (OSC), says that more than two years later the issue is far from resolved.
At a news conference this week, Lerner showed footage of the near-collision to illustrate the need for greater oversight at the Federal Aviation Administration (FAA), and not just in Detroit. Lerner cited a series of "troubling safety disclosures" from FAA employees from across the country, and repeated failures to address the issues in a timely manner.
In a letter to Congress and the White House, Lerner details the seven most recent reports in which FAA employees came forward with either procedural or technical concerns that compromised safety. In more than half of these cases, she writes that whistle-blowers were forced to file repeat disclosures with the OSC when they saw that enough wasn't being done to resolve issues.
"I'm not saying U.S. aviation is unsafe," Lerner clarified, carefully characterizing the U.S. aviation system as the "safest in the world." But she stressed that several cases emerging from the past five years "paint a picture of an agency with insufficient responsiveness given its critical public safety mission."
The OSC specializes in addressing whistle-blower complaints, but Lerner says the reports coming from FAA employees stand out because they combine both high rates of legitimate filings, and Department of Transportation (DOT) oversight that is consistently slow to act.
"The public properly expects zero tolerance for unnecessary risks," Lerner told reporters. "Preventive measures could be far more effective if the Department of Transportation listened to its own employees' alarm bells and acted on them promptly."
However, DOT asserts that it does take complaints seriously. In a recent statement, the department highlighted an FAA office that it established in 2009 dedicated to independent investigation of whistle-blower cases.
DOT claims that they already promptly review and aggressively investigate safety concerns, but most of the reports Lerner profiled failed to satisfy the OSC. Lerner mentioned one case where first responder helicopters were found incorrectly retrofitted for night vision goggles—posing a potential threat to pilots' ability to read instruments. The FAA eventually addressed the concern, but according to Lerner it was only after considerable coaxing.
"It required the years-long persistence of one whistle-blower and two referrals from my office for FAA to acknowledge that its oversight was lacking and to institute a comprehensive plan to systematically ensure compliance and, consequently, safety," Lerner wrote.
Lerner describes another report (the FAA's own assessment) where Detroit-based whistle-blowers were routinely met with "cursory, almost careless" responses," with "no evidence" that it adequately addressed the concern.
"Oversight of operations at Detroit appear to allow, rather than mitigate, recurring safety violations," states the FAA Office of Audit and Evaluation report.
In nearly every case mentioned in the letter, Lerner found the DOT's response lacking, except with a report from New York where air traffic controllers were found sleeping on the job, watching movies while on duty, and using "careless and casual" language to guide pilots.
In this case Lerner approved the DOT response, with what she considered adequate decisions to replace or discipline management responsible for overseeing the distracted controllers. But she indicated that media attention of the case may have been the real reason behind the uncharacteristically swift call to action.
The Epoch Times publishes in 35 countries and in 19 languages. Subscribe to our e-newsletter.