The European Union said on Dec. 17 that 'good progress' was being made in talks on post-Brexit trade relations, but a British minister put chances of a free trade deal at below 50 percent.
Michel Barnier, the EU's chief Brexit negotiator, said the talks had entered the "final stretch."
In this final stretch of talks, transparency & unity are important as ever: Debriefed @Europarl_EN Conference of Presidents this morning on 🇪🇺🇬🇧 negotiations.

Good progress, but last stumbling blocks remain. We will only sign a deal protecting EU interests & principles. pic.twitter.com/L25PWCKYAG

— Michel Barnier (@MichelBarnier) December 17, 2020
"Good progress, but last stumbling blocks remain. We will only sign a deal protecting EU interests & principles," he wrote on Twitter after briefing the Conference of Presidents of the European Parliament.
But Michael Gove, Britain's cabinet minister, said the probability of a deal was "less than 50 percent," and that "the chances are more likely that we won't secure an agreement."
"We are going the extra mile in continuing the negotiations to see whether an agreement can be reached," Gove told a parliamentary committee on Dec. 17.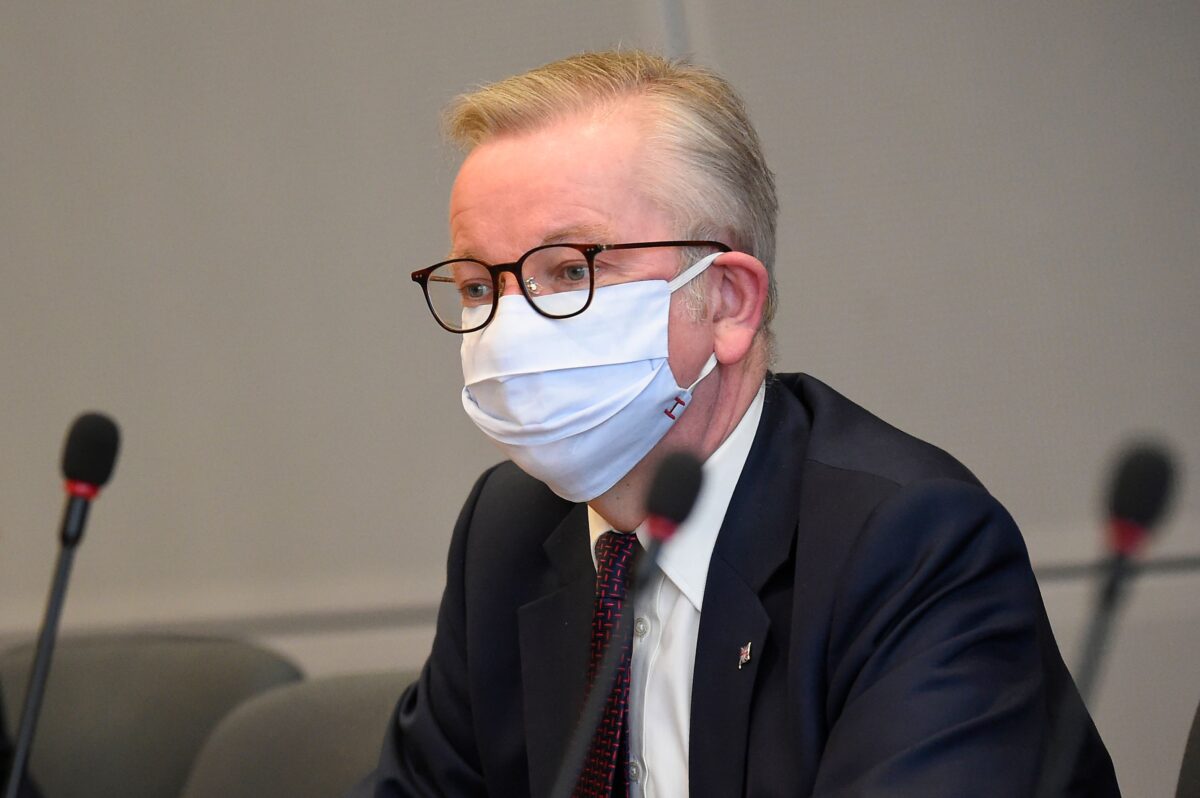 But some of the remaining differences went to "the very heart" of the government's mandate, he said.
The UK officially left the EU in January 2020, but trading arrangements such as tariffs and quotas have remained unchanged during the Brexit transition period, which will end on Dec. 31.
If no trade deal with the EU is reached by then, Britain will default to trading with the 27 EU countries under World Trade Organization (WTO) rules.
On Sunday, European Commission President Ursula von der Leyen agreed with British Prime Minister Boris Johnson that the two sides would "go the extra mile" in the stalled talks.
Johnson said later that a no-deal Brexit was still the "most likely" result, but the UK "certainly won't be walking away from the talks."
The EU said on Wednesday that there was a "narrow" path to an agreement. "The path may be very narrow, but it is there. And it is therefore our responsibility to continue trying," von der Leyen told the European Parliament.
The EU has set out a series of "targeted contingency measures" in preparation for the disruption a "no-deal" Brexit would cause.
British business groups have warned that a no-deal Brexit would cause major disruptions to business and cause prices of essential goods to rise.
The Food and Drink Federation told Parliament last week that the UK's food supply chain could face disruption when the Brexit transition period ends.
Lily Zhou and Reuters contributed to this report.