The European Union presidents told Chinese leaders on Monday to make good on a promise to open up the Chinese economy, pressing China to respect human rights and warning of "very negative consequences" if Beijing goes ahead with its new so-called national security law for Hong Kong that many have said will undermine the city's autonomy.
President of the European Council, Charles Michel, and President of the European Commission, Ursula von der Leyen—accompanied by EU High Representative Josep Borrell—held a summit meeting on June 22 with Chinese Premier Li Keqiang, followed by exchanges with Chinese Communist Party (CCP) General Secretary and Chinese leader Xi Jinping.
The EU is now China's biggest trading partner, said von der Leyen. But despite both trading about one billion euros ($1.13 billion) a day, the trade and investment relationship has been unbalanced, Michel said at the press conference after the summit.
"For our relations to develop further, they must become more rules-based and reciprocal, in order to achieve a real level playing field," von der Leyen said.
"We need to resolve concrete problems such as market access, subsidies, regulatory issues, public procurement, forced technology transfers, level playing field, and WTO [World Trade organization] reforms," Michel added.
"Engaging and cooperating with China is both an opportunity and a necessity. But, … we have to recognize that we do not share the same values, political systems, or approach to multilateralism. We will engage in a clear-eyed and confident way, robustly defending EU interests and standing firm on our values," Michel continued.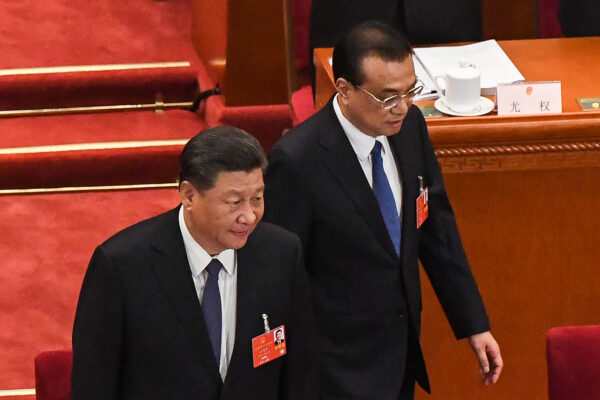 Calling China a partner and a rival, von der Leyen said that Beijing had not followed up on a bilateral 2019 deal to allow greater access for European companies into the Chinese market or drop its rules requiring investors to share their know-how in Chinese joint ventures.
The EU welcomed that China stated that it would implement Phase 1 of the U.S.-China trade agreement while fully complying with WTO obligations and without discriminating against European exporters.
A previous summit planned for March was postponed due to the CCP virus pandemic and for the same reason, an EU leaders' summit with Xi in September has been put off.
The EU has been reassessing its relations with China to address the challenges posed by the ruling CCP since spring 2019. But COVID-19 has exacerbated these issues, the German-based Mercator Institute for China Studies said in its China policy analysis.
The EU Commission adopted on June 17 a White Paper on preventing EU companies from foreign state-subsidized takeovers "to avoid undermining competitiveness and the level playing field in the EU market," the paper said.
EU companies weakened by the COVID-19 pandemic may be especially vulnerable to such unfair practices.
On June 3, the EU political group European People's Party (EPP) urged EU Commission Vice-President Margrethe Vestager in a letter to take action to "block foreign takeovers of vulnerable European companies struggling to survive the crisis."
We call on @vestager to put in place a temporary ban on foreign takovers & step up efforts to counter hostile behaviour from state-owned Chinese firms trying to acquire crisis-hit EU companies for their key technologies, infrastructure, expertise. @ManfredWeber @Esther_de_Lange pic.twitter.com/nVnRMz3zZ9

— EPP Group (@EPPGroup) June 4, 2020
Vestager, who is also a competition commissioner, said in a statement, "Europe's economy is open and closely interlinked to the rest of the world. … we need the right tools to ensure that foreign subsidies do not distort our market, just as we do with national subsidies."
"The Single Market is key to Europe's prosperity and it only works well if there is a level playing field," she added.
EU Commissioner for Trade Phil Hogan said in a statement, "[EU] openness is increasingly being challenged through foreign trade practices, including subsidies that distort the level playing field for companies in the EU."
EU Urges CCP to Respect Human Rights, Freedom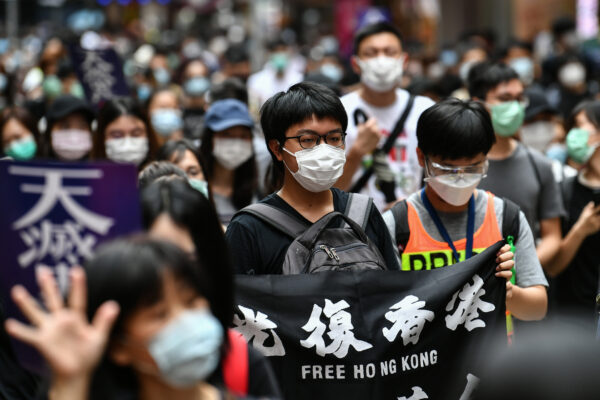 The EU leaders also raised their concerns about the suppression of human rights in China—in particular the treatment of ethnic minorities in Xinjiang and Tibet, human rights defenders, and the CCP's restrictions on everyone's fundamental freedoms.
The EU addressed with the Chinese leaders individual cases of victims of human rights violations, such as the disappearance of citizens who had the courage to alert or report about the spread of the CCP virus, commonly known as the novel coronavirus.
"For the European Union, human rights and fundamental freedoms are non-negotiable," von der Leyen said.
The EU also addressed cyber-attacks on hospitals and computing centers, as well the rise of online disinformation, telling the Chinese leaders "this cannot be tolerated," von der Leyen said.
Michel and von der Leyen said they told Li and Xi of their concerns over the CCP's national security law for Hong Kong, which democracy activists, diplomats, and some businesses say will jeopardize the former British colony's promised autonomy and role as a global financial hub.
China's parliament reacted angrily on Saturday to a resolution by the EU assembly protesting against the security law.
The EU presidents expressed their "grave concerns about the proposed national security law for Hong Kong" and urged China to live up to the promises its made to Hong Kong people and the international community on "Hong Kong's high degree of autonomy and guaranteed freedoms," Michel said.
This autonomy is what has allowed Hong Kong to flourish and become successful, von der Leyen said, adding that China would face "very negative consequences" if "it goes forward with imposing this law."
Although the Chinese side had a different standpoint on this issue, the EU leaders, along with other G7 partners, said they made it clear that the Chinese regime should reconsider its imposition of the security law on Hong Kong.
Reuters contributed to this report.