Since last December, the Chinese regime has muzzled citizens who have sought to reveal the true situation of the CCP Virus outbreak that originated in the central Chinese city of Wuhan.
Those suppressed have included whistleblower doctors, citizen journalists, scholars, and business people.
Below are some of their stories.
The Epoch Times refers to the novel coronavirus, which causes the disease COVID-19, as the CCP virus because the Chinese Communist Party's coverup and mismanagement allowed the virus to spread throughout China and create a global pandemic.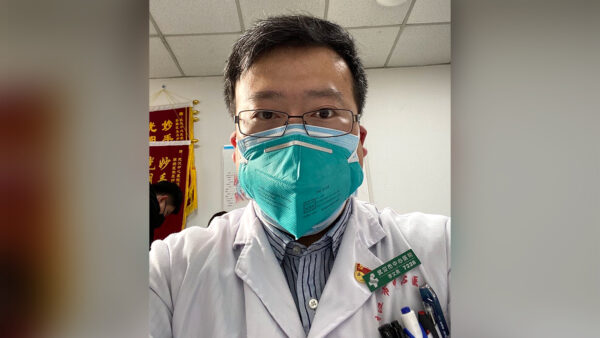 Whistleblower Doctors
Li Wenliang
Li Wenliang, a 34-year-old ophthalmologist at the Wuhan Central Hospital, was among the first people to publicize information about the outbreak in Wuhan. 
"Seven 'SARS-like' cases from the Huanan seafood market have been confirmed," he wrote on Chinese social media app WeChat, in a chat group with hundreds of his former medical school classmates. He attached a screenshot of a diagnosis report.  
That was Dec. 30, 2019, a day before Wuhan health officials acknowledged that there was a mysterious viral pneumonia outbreak.
Despite Li's reminder to not "spread it externally," screenshots of the conversation showing his full name quickly proliferated on the internet. On Jan. 3, police reprimanded him along with seven other medical professionals for spreading "rumors" online. 
The police statement said he had violated the law. 
"The public security department hopes you can proactively cooperate with our work, listen to the urging of the police, and stop illegal activities from now. Can you achieve that?" He wrote "yes."   
"Don't go against the authorities, don't wear masks, don't make careless remarks," hospital colleague Zhao Chen recalled a department director as saying, after Li was summoned by police. Zhao told state media in a since-deleted interview that the hospital originally planned to fire Li.
Days later, Li contracted the virus while operating on an asymptomatic patient for glaucoma. He died on Feb. 7, leaving behind a pregnant wife and a young son. Shaken by his death, Chinese netizens held vigils in mourning and began a wider call for free speech. 
At least 200 health workers at Li's hospital have contracted the virus. Three of Li's colleagues have died.
On March 19, Wuhan police withdrew the statement about Li and issued an apology, saying they will "carefully draw a lesson" from the incident.     
Ai Fen
Ai Fen, an emergency surgeon at the hospital, later revealed that she was the "whistle provider" who gave the diagnosis report to Li. Realizing that the virus could be contagious, she required everyone in the emergency department to wear masks. 
Police didn't go after Ai, but she received an "unprecedented, very harsh admonition" from her superiors. 
"Many, many times, I thought how nice it would be if we could turn back the clock," she told Chinese magazine Portrait, adding that she regretted not telling more doctors about the danger.
"If I knew what it would be like today, no matter if I got criticized or not, I would have spread it all around," she said. 
"Someone has to stand up and tell the truth. … There has to be different voices in this world, right?"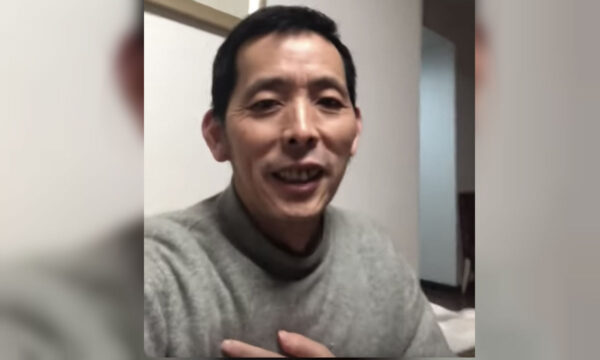 Citizen Reporters
Fang Bin
Fang Bin, a Wuhan clothes salesman, began filming his trips to hospitals around the locked-down city and posting the videos online in late January. The scenes showed long lines outside hospitals, patients clinging to life, and distraught family members.
In one video that went viral, Fang counts eight body bags in a van parked outside a hospital. "So many dead," he says with a sigh. "This is too many."  Fang then walks into a room in the hospital, where doctors are seen working around a patient who had apparently just died.
"Who is he?" Fang asks the man.
"My father," the man cries. 
"He's gone," Fang says, after speaking to the doctors.
That evening, around half a dozen masked men in hazmat suits knocked on his door, demanding to take his temperature. Fang, who recorded the incident, said his temperature was normal and asked them to come back with an inspection warrant. The men forced their way into his house, confiscated his electronic devices, and took him to a police station. There, police questioned him about his videos, Fang later recounted.
Less than two weeks later, Fang went missing. His friends told The Epoch Times that Fang had been detained.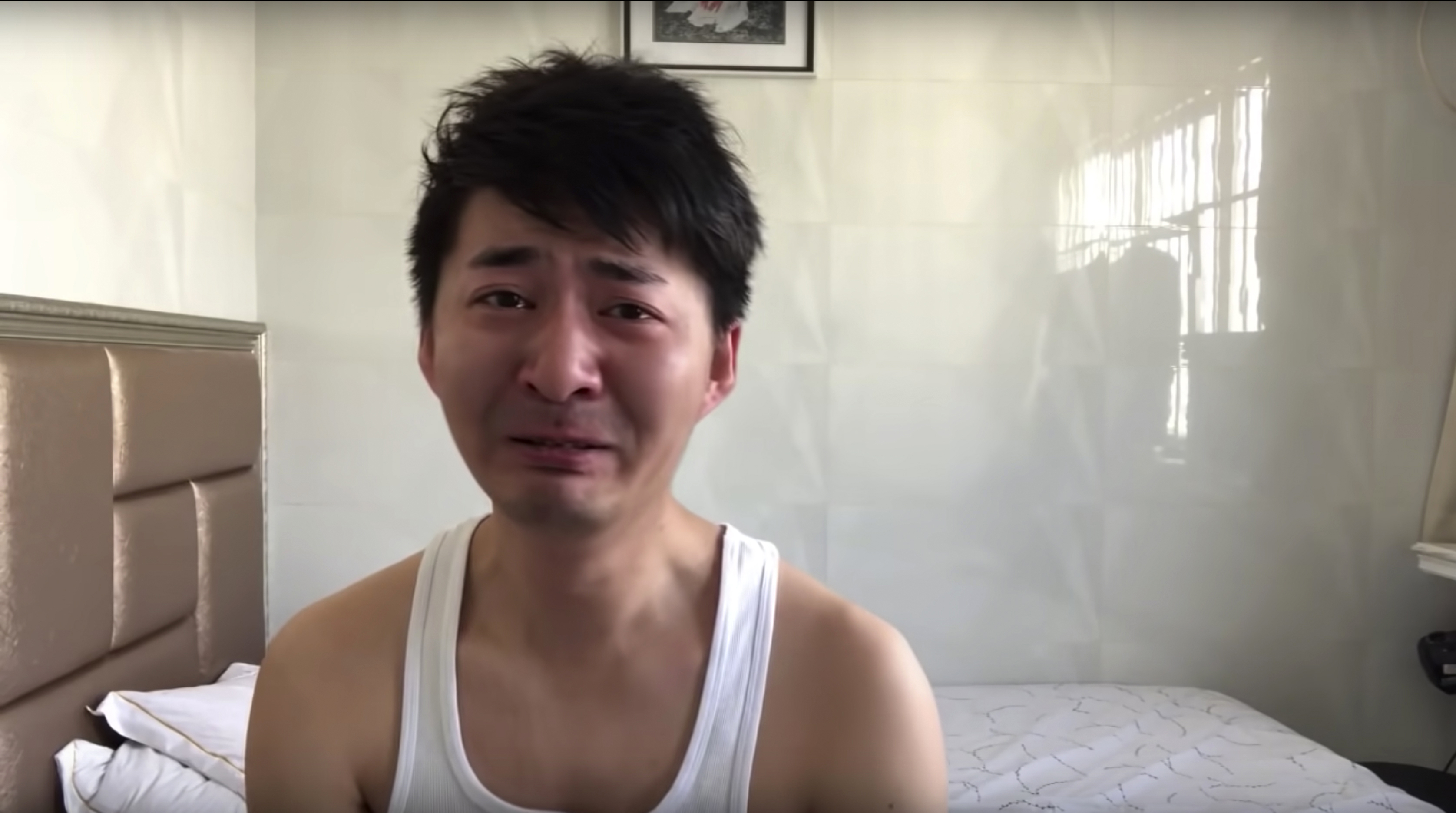 Chen Qiushi
Chen Qiushi, a 34-year-old lawyer-turned-citizen-journalist from eastern China, arrived in Wuhan on Jan. 24, a day after the city was placed under lockdown. Armed with a smartphone, he said he wanted to document stories about the city's residents. 
"What sort of a journalist are you if you don't dare rush to the frontlines?" he said in his first video in Wuhan, filmed with a selfie stick, from the railway station where he had just disembarked. 
In just over two weeks, he published more than 100 posts on his YouTube and Twitter accounts—both platforms are banned in China—that drew millions of views. He filmed interviews with locals who had lost loved ones, patients lying on temporary beds lining hospital hallways, and, according to Chen, a body left under a blanket outside an emergency ward. 
In one hospital, a woman in a protective mask holds up the body of a relative in a wheelchair, whose head is seen drooping downward.  
"What's wrong with him?" Chen asked the woman.
"He has already passed," she said.
The work took a toll on Chen. 
"I'm scared. In front of me is the virus. Behind me is China's legal and administrative power," he said in an emotional video, recorded in his hotel room on Jan. 30. 
Authorities have harassed his parents, who live in eastern China, probing for his location, Chen said. Then, he said through tears, while pointing at the camera: "I'm not afraid of dying. Why should I be afraid of you, Communist Party?"
On Feb. 7, his mother, in a video shared on his Twitter account, said Chen had gone missing the day before.
Chen's friend Xu Xiaodong, a prominent mixed martial arts fighter, later said in a YouTube video that Chen had been forcibly quarantined, but didn't show signs of symptoms. 

Li Zehua
Li Zehua, a former anchor for Chinese state broadcaster CCTV, was the third video blogger arrested in the outbreak epicenter of Wuhan. 
"I don't want to shut my eyes and ears. … I'm doing this so that more young people like me can stand up," Li, 25, said in a passionate speech live-streamed on YouTube, before police entered the hotel and presumably detained him. 
Li arrived alone in Wuhan by train on Feb. 12, tracing the steps of Chen Qiushi and Fang Bin, who had been arrested by local police. It was "not by coincidence"—he said in his first YouTube video—that the first hotel he checked in was right next to where Chen had stayed. 
Over the two weeks, before the police got him, he visited the Baibuting residential compound, where many became infected after attending a large-scale banquet, interviewed a funeral home worker, and went to a local train station where migrant workers were said to be stranded. 
On his way back from visiting a local virology lab, however, he realized he was being chased. 
"I'm driving really fast. … Please help me," he said breathlessly from under a mask.
Hours later, plainclothes police knocked on his hotel door. 
He at first refused to let them in. He turned his camera on, and began alluding to the student-led Tiananmen pro-democracy protests in 1989, which came to a bloody end after Beijing deployed tanks and guns. Li lamented the ignorance of Chinese youth to recent history, the protests being a heavily censored topic in China.
"I feel that it's unlikely that I will not be taken away and quarantined. But I want to make this clear: I am not ashamed to face myself, nor my parents, the Communication University of China where I graduated from … and this country," he said shortly before he opened the door and let the police in. The police confiscated his phone and laptop, and cut off the signal. 

Businessman
Ren Zhiqiang
Dubbed by Chinese media as "the cannon" for his fierce, unreserved criticism, 69-year-old Chinese real estate tycoon Ren Zhiqiang went missing days after he took aim at the Beijing regime. 
In a scathing article published online in early March, he criticized authorities for their handling of the outbreak and the censorship of internet information.
"This outbreak of the Wuhan pneumonia has verified the reality: when all media 'take on the surname of the Party,' the people are abandoned," he wrote.
"Without media to represent people's interests and report on the truth, people are left to the harms of both the virus and a seriously diseased system."
Ren criticized the Chinese Communist Party for praising its achievements during a February teleconference with top leaders.
"The truth as seen from the outbreak is that the Party is defending its own interests," he said. 
"There was no investigation into the causes of the outbreak, no one reflecting and taking on the responsibility. Instead, they attempt to cover up the truth with all kinds of grand accomplishments." 
On March 12, Ren became incommunicado. 
He's not the only one recently punished for criticizing the authorities' outbreak response. Xu Zhangrun, a legal scholar at the prestigious Tsinghua University, was placed under house arrest after he published an article, titled "Angry People Are No Longer Afraid," in early February, denouncing the regime's hypocrisy. 
"It is true that the present level of popular fury due to the handling of the epidemic is volcanic; people thus enraged may, in the end, also cast aside their fears," he wrote. 
This article was published in The Epoch Times' CCP Virus special edition magazine.