A hearing on President Joe Biden's proposed budget turned to gas stoves on March 23, as Rep. Dan Newhouse (R-Wash.) asked Energy Secretary Jennifer Granholm about her department's proposed rule on the appliances.
"There's been an awful lot of misinformation that's been floating around about this," Granholm told Newhouse.
Granholm acknowledged, however, that half of gas stoves could be impacted under a Department of Energy proposal.
"Half of the gas stoves that are on the market right now wouldn't even be impacted," she said.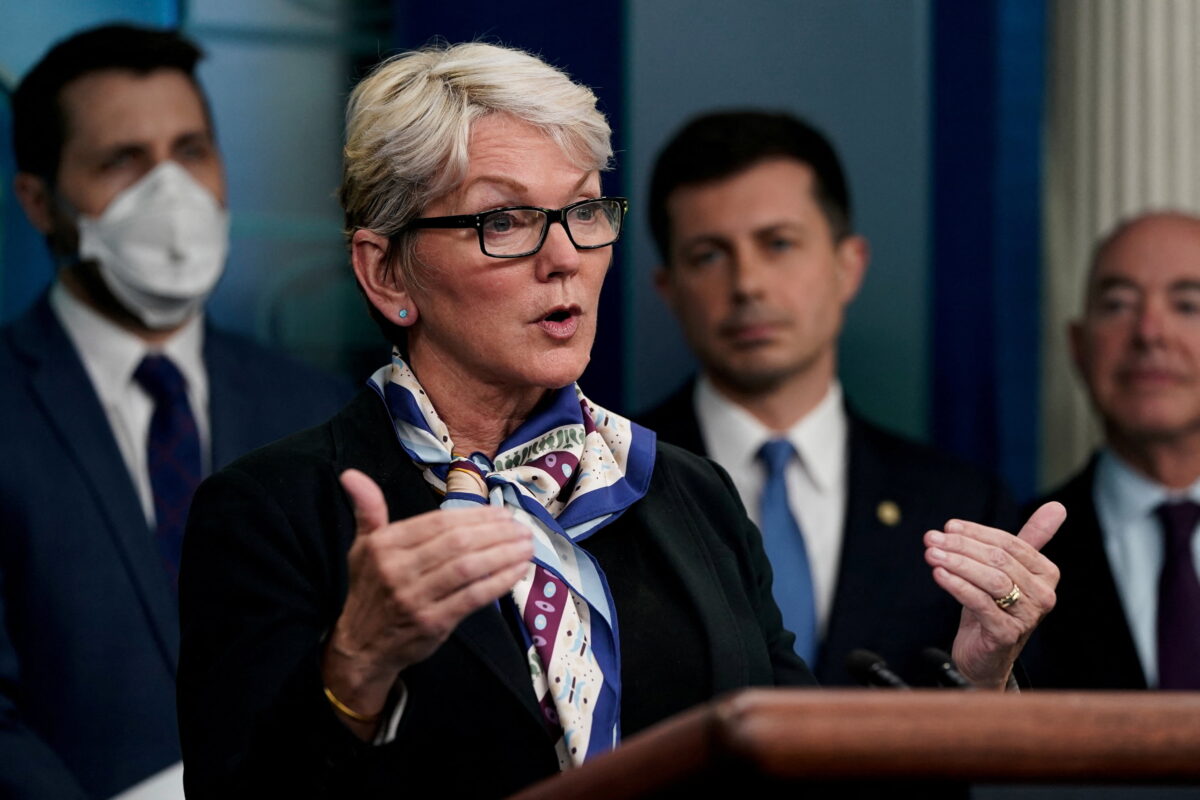 The Department of Energy (DoE) on Feb. 1 proposed a rule that could effectively take many gas stoves off the market. That proposal came just weeks after a commissioner with the Consumer Product Safety Commission (CPSC), Richard Trumka, Jr., told Bloomberg that a ban on gas stoves was "on the table."
The CPSC's chair, Alexander Hoehn-Saric, on Jan. 11 said "I am not looking to ban gas stoves and the CPSC has no proceeding to do so," walking back Trumka's comment.
Likewise, Granholm in late January said the notion of a gas stove ban was "so ridiculous" and "just not true," echoing White House comments on Jan. 11 downplaying talk of a ban.
Yet, an October 2022 internal memorandum from Trumka suggested that the body had enough evidence to propose a gas stove ban in homes this fiscal year.
The memorandum has been reviewed by The Epoch Times and can be viewed here.
The CPSC earlier this month took a step toward new gas stove regulation, through a formal request for information about the possible health hazards of gas-powered stoves.
That request can be viewed here.
Comments on DoE proposal
Granholm told Newhouse on March 23 that the timing of the DoE's latest proposal had to do with a recent consent decree.
"We are just following the schedule that we have been asked to follow," she said.
That consent decree, which stemmed from a lawsuit against DoE by the Sierra Club, other environmental groups, and several states, requires DoE to address gas stoves by Jan. 31, 2024, either through new energy conservation standards or by deciding not to alter the current energy conservation standards.
Granholm claimed "high-end gas stoves" were the ones at risk, due to their heavier grates and oval-shaped burners.
Granholm characterized those features as "a wasteful use of natural gas."
"It certainly doesn't say that anybody who has a gas stove would have their gas stove taken away," she added.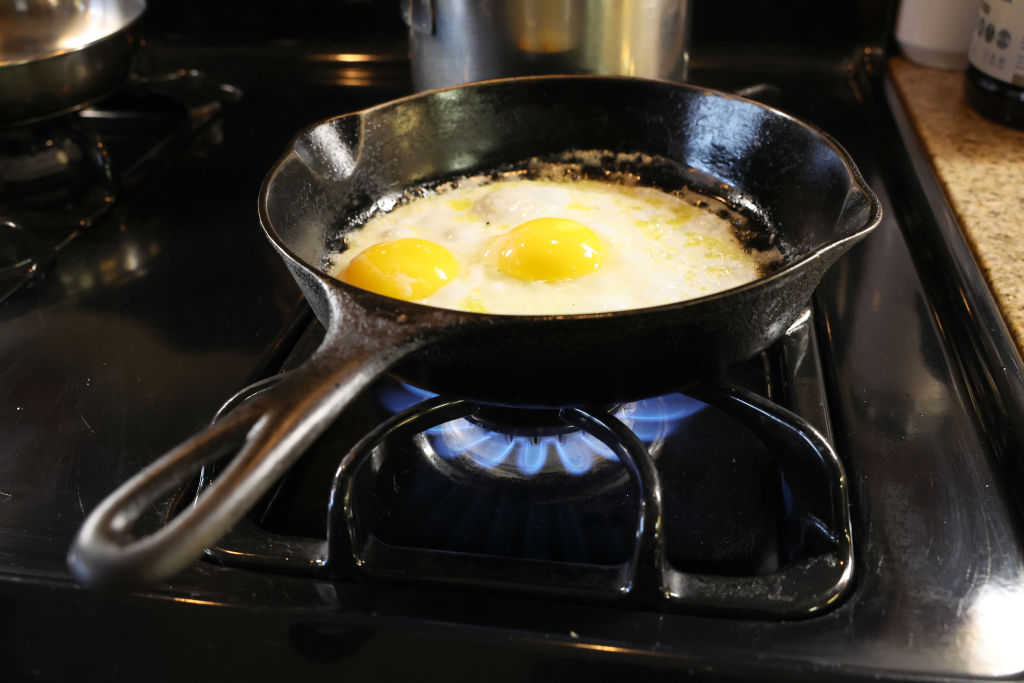 The exchange occurred during a hearing of the House Committee on Appropriations' Subcommittee on Energy and Water Development and Related Agencies.
Granholm didn't address Newhouse's comments about the DoE proposal's potential impact on restaurants, which typically rely on gas stoves.
Just days ago, House Republicans introduced legislation intended to prevent the Biden administration from carrying out any gas stove ban.
The exchange on gas stoves came as lawmakers asked Granholm about spending on the DoE in the 2024 budget Biden proposed on March 9.
Biden wants a 13.6 percent increase to DoE's budget from what was enacted in 2023. The department would get a total of $52 million.
The Office of Management and Budget's (OMB) budget document claims that DoE spending "advances environmental justice and equity," including through "$54 million for the Office of Economic Impact and Diversity to help implement the Department's Justice40 Initiative efforts."
That's a big jump from the enacted FY 2023 budget, which saw $34 million going to that office.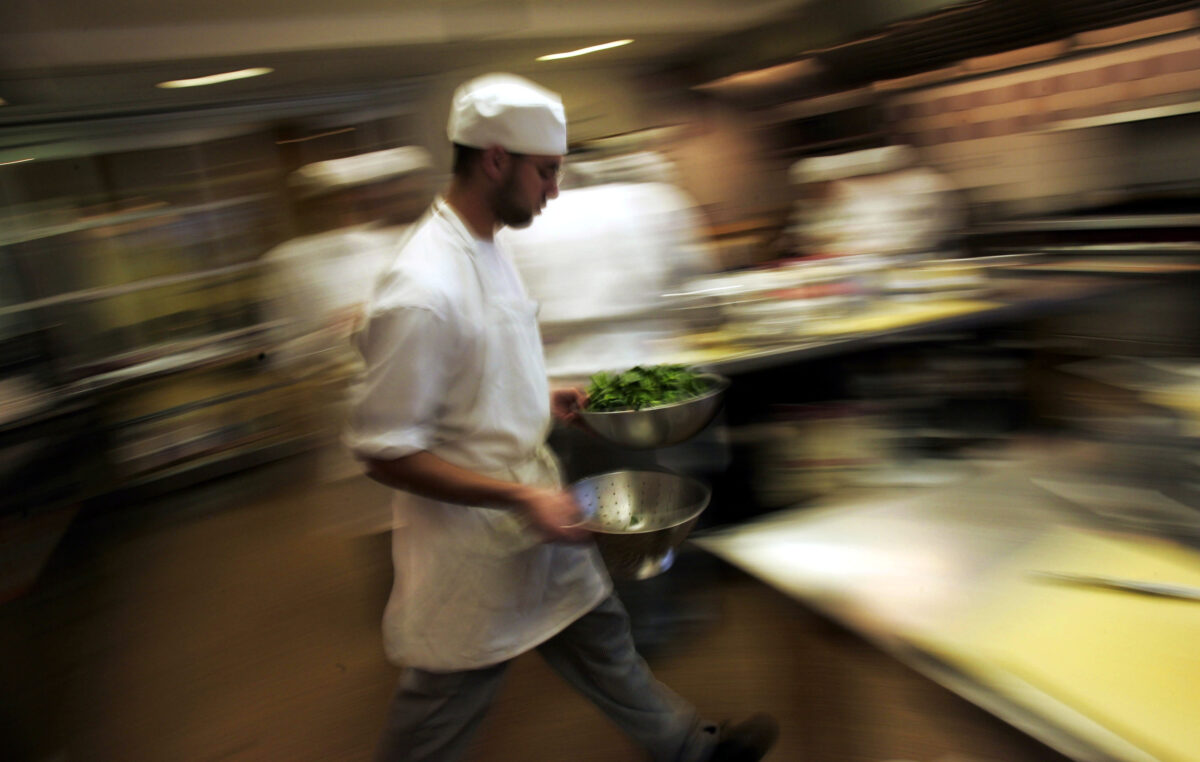 The same office got just $20 million in FY 2022—around 37 percent of what the president seeks only two years later.
Granholm's testimony came just a day after Michael Regan, administrator of the Environmental Protection Agency, spoke about Biden's budget before the Senate Committee on Environment and Public Works.
The hearing is just one of many from the House Appropriations Committee on March 23 regarding specific parts of Biden's budget request.
Some of the other hearings today concern budget requests from the U.S. Forest Service, the Department of Justice's Office of Inspector General, and the Department of Defense.