Beijing—Chinese prosecutors have charged disgraced senior Communist Party official Sun Zhengcai with bribery, state media said on Feb. 13.
Sun, once widely considered the successor to the Party's top leader position, was abruptly removed from his post as the party secretary of the southwestern metropolis of Chongqing—one of China's most important cities—in July 2017, and replaced by Chen Min'er, who is close to current Party leader Xi Jinping.
In a flurry of activity before the week-long Lunar New Year break begins on Thursday, the Chinese Communist Party (CCP) also announced it would prosecute the former head of China's internet regulator, Lu Wei.
Sun was later accused of leaking secrets, bribery, and abusing his power, and in November was expelled from the roster of officials in the Party's rubber-stamp legislature, removing his immunity from prosecution that he had enjoyed as a member of that body.
It has not been possible to reach Sun or a representative for comment since he was put under investigation.
Sun was charged with bribery for "illegally accepting a huge amount of assets from others" during various posts going back 15 years in Chongqing, Beijing, Jilin Province, and as Minister of Agriculture, according to the state-run news agency Xinhua, citing prosecutors. His case had been sent to the first intermediate court in the northeastern city of Tianjin.
On Jan. 14, the state-run newspaper of Jilin Province, where Sun served as party chef from 2009 until late 2012, commented on the severity of Sun's crimes in a published article. "The enormity of the sums involved in Sun Zhengcai's case and the seriousness of the crimes have rarely been seen since the founding of new China," Jilin Daily said, referring to when the Chinese Communist Party took over the country in 1949. It did not provide additional details.
In a separate statement, the Party's anti-corruption watchdog said former internet chief Lu Wei had been expelled from the Party and his post. Lu awaits prosecution for bribery.
A party probe found that Lu was "arbitrary and tyrannical," abusing his power for personal gain and pretending to follow the rules when in fact he was doing the opposite, the watchdog said.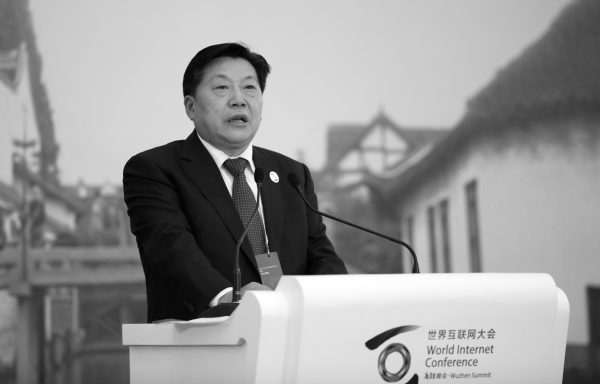 Lu, who was put under investigation in November, "had no shame," it added. It was also not possible to reach Lu or a representative for comment.
At the height of his influence, Lu, a colorful and often brash official by Chinese standards, was seen as emblematic of China's increasingly pervasive internet controls.
Lu now awaits formal indictment.
The next likely step against Sun will be to put him on trial, where he is certain to be found guilty as the courts are controlled by the Party and will not challenge the accusations against him.
Chongqing is perhaps best known outside China for its association with Bo Xilai, another disgraced former party boss of the city. He too was once a contender for top leadership, but was sentenced to life imprisonment in 2013 after a dramatic corruption scandal.
In October, Bo, Sun, and a number of other officials belonging to the Party's opposition faction were directly named as accomplices in an attempted coup to overthrow the Xi leadership.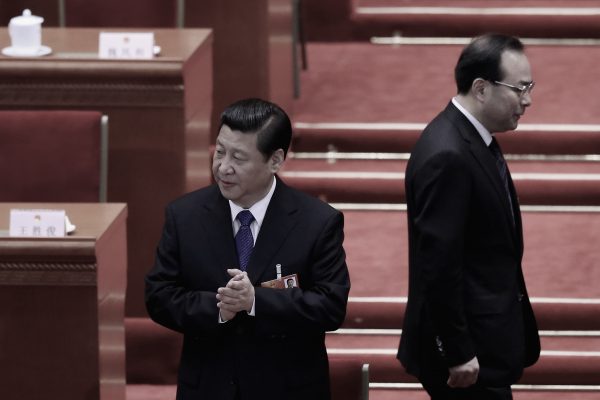 The state-run Chongqing Daily said Chen Min'er chaired a meeting of the municipality's Party standing committee on Jan. 12, vowing to "resolutely purge" Sun's "pernicious influence" and safeguard Xi's authority.
Xi has presided over a sweeping corruption crackdown since coming to power in 2012 and has vowed to target both "tigers" and "flies," a reference to elite officials and ordinary bureaucrats. Party cadres belonging to the opposition faction, who are loyal to former Party leader Jiang Zemin, were especially targeted.
According to the Party's anti-corruption watchdog, between 2013 and June 2016, the number of disciplined officials totaled 913,000—96 of them considered high-level "tigers."
By Michael Martina. Additional reporting by Ben Blanchard and Philip Wen. Annie Wu of The Epoch Times contributed to this report.