A Michigan lawmaker who credits President Donald Trump for her recovery from COVID-19 is facing censure from her party for praising the Republican commander-in-chief.
Karen Whitsett, a Democratic state representative, said she may not have been prescribed hydroxychloroquine, an anti-malaria drug, if Trump hadn't repeatedly touted it during press briefings. Whitsett met with Trump at the White House on April 14 and thanked him in person.
"I just can't say how wonderful it is to see your face. And thank you for everything that you have done. I did not know that saying 'thank you' had a political line. I didn't know that," she said.
Now the 13th Congressional District Democratic Party Organization is planning to vote via Zoom on Saturday on a resolution that would censure Whitsett, who represents Michigan's 9th House District, The Detroit News reported.
The resolution alleges the lawmaker "misrepresented the needs and priorities" to Trump and the public.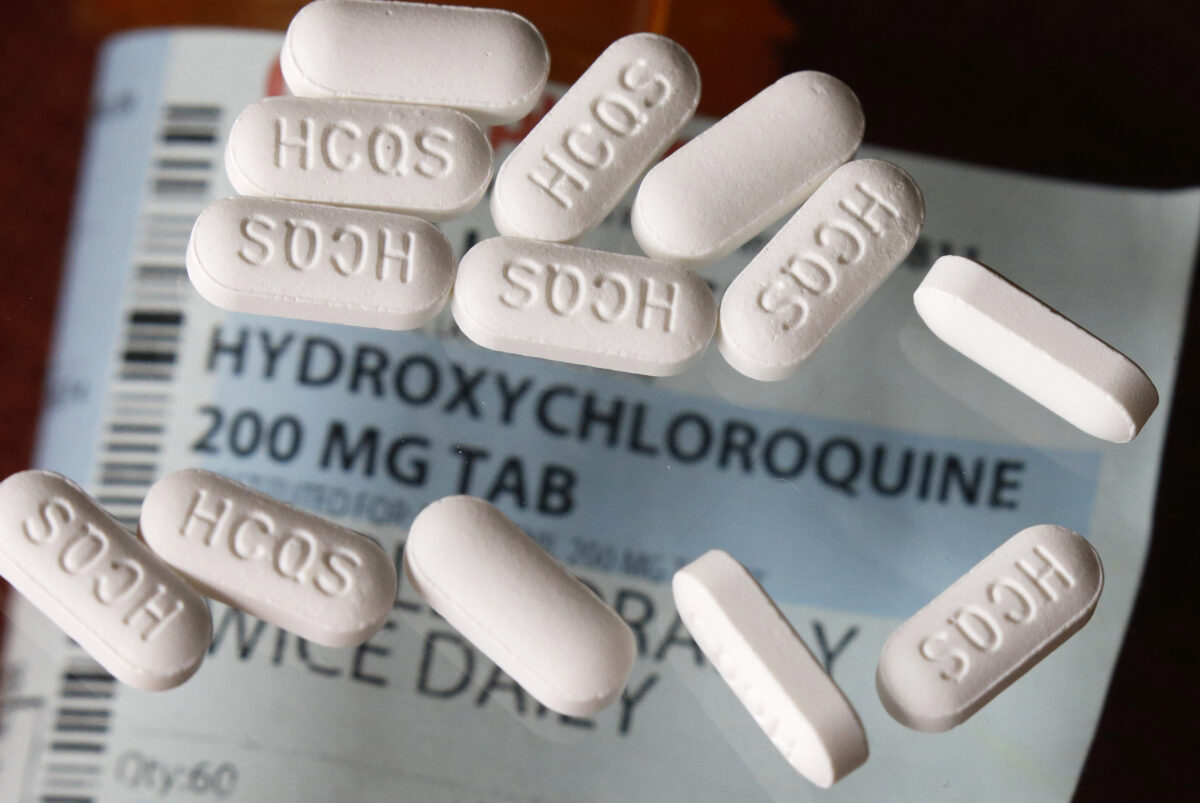 If it passes, the censure means the lawmaker won't be endorsed by the group this year. She'd also be blocked from the organization's activities for four years.
"At the end of the day, we have political systems. We have political parties, and political parties exist for a reason," Jonathan Kinloch, chairman of the organization, told the outlet.
"They do not belong to themselves. They belong to the members and precinct delegates of the Democratic Party."
He said Whitsett declined to appear before his group as part of its screening of candidates for her district.
"Don't play with us. This is very serious when we ask to have a conversation with you and you choose not to," he said. "We're not going to accept that. How they handle you in Lansing as far as the Democratic caucus, that's on them. But how we handle you back at home, that's on us."
The plan to censure Whitsett quickly drew fire, including from Trump himself.

"Disgraceful. Should join the Republican Party!" he wrote on Twitter.
"The Fake and totally corrupt News is after her as a means of getting to me. She's smart and strong, knows the truth. Already a heroine to many!" he added later.
"Remember folks, the narrative can only be against Trump and if you break those rules the left will turn on their own," added Donald Trump Jr., Trump's son, in a missive.
Whitsett responded to that Twitter post, thanking Trump Jr. and describing the planned censure as "un-American."
"I do have the right to freedom of speech!" she wrote.
In another post, Whitsett said she was working around the clock for her constituents even when she had COVID-19, the disease caused by the CCP (Chinese Communist Party) virus, a novel coronavirus that emerged from mainland China last year.
"No one will stop me from telling the truth or working to help," she said.