In what has been hailed as a medical world first, doctors in the Czech Republic delivered a healthy baby girl 117 days after her mother was declared brain-dead.
Reuters reported that the pregnant mother, whose identity has not been revealed, was rushed to the hospital in April after suffering a severe stroke. Shortly after arriving at the medical facility, the woman's brain function ceased.
And yet on Aug. 15, against all the odds, a healthy baby girl was born by cesarean section.
"The doctors from Brno University Hospital successfully handled this extraordinary case and have extended the limits of modern medicine. They managed to maintain vital functions in a pregnant woman who was brain-dead and saved her baby. The baby was born in week 34 by a cesarean section. This case is extremely rare, on a global scale," the hospital said in a statement cited by Brno Daily.
Doctors put the 27-year-old woman on life support and artificially sustained her pregnancy for 117 days. The Independent reported that doctors even regularly moved the woman's legs to simulate walking to help the child's growth.
After the delivery in the 34th week of gestation, with the husband and other family members present, medical staff disconnected the mother's life support systems and allowed her to die.
"This has really been an extraordinary case when the whole family stood together … without their support and their interest it would never have finished this way," Pavel Ventruba, head of gynecology and obstetrics at the Brno University Hospital, told reporters.
World's Smallest Surviving Baby Sent Home From California Hospital
The story follows the case of a baby described by some as the world's smallest to survive being sent home healthy, according to news outlets in California.
Saybie was delivered at just 23 weeks at San Diego's Sharp Mary Birch Hospital for Women and Newborns, 10News in San Diego reported.
The girl didn't even weigh one pound and was only 8.6 ounces, which is about as much as an apple, the hospital said at the time. She was born in December 2018.
"No one expects their baby to be born with complications," said Trisha Khaleghi, senior vice president and chief executive officer at Sharp Mary Birch, in a statement to 10News. "But when the unexpected occurs, Sharp Mary Birch is equipped with the latest technologies, equipment, research, and specially trained experts to care for even the world's smallest baby."
The girl was sent home sometime in mid-May, and hospital officials described her as healthy at around 5 pounds.
The hospital also released a video of Saybie after announcing she was sent home.
"At birth, she was roughly the same weight as a large apple or a child's juice box," hospital CEO Trisha Khaleghi said, The Washington Post reported.
Khalegi said that the baby is the smallest surviving baby, according to the tiniest baby registry, which is operated by the University of Ohio.
World's Smallest Baby Boy Ever to Survive Finally Heads Home
In a similar case, a baby described as the world's smallest surviving boy, weighing just 9.45 ounces at birth, also went home earlier this year.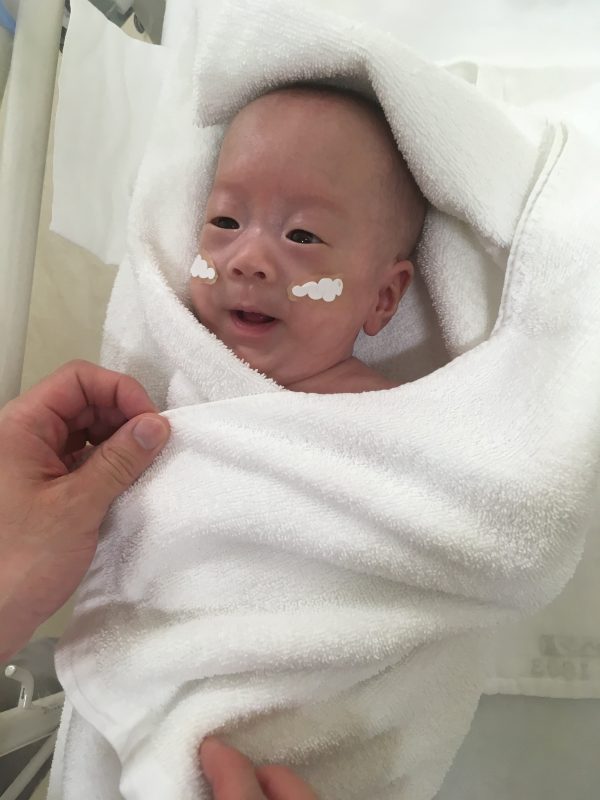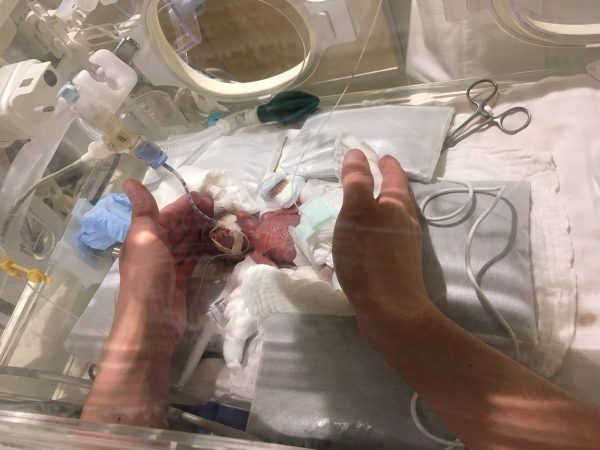 The baby, who hasn't been named in reports, was delivered through cesarean section last August after he failed to gain weight during the pregnancy and doctors feared his life was in danger after his 24-week scan.
"I am grateful that he has grown this big because, honestly, I wasn't sure he could survive," the boy's mother told Reuters.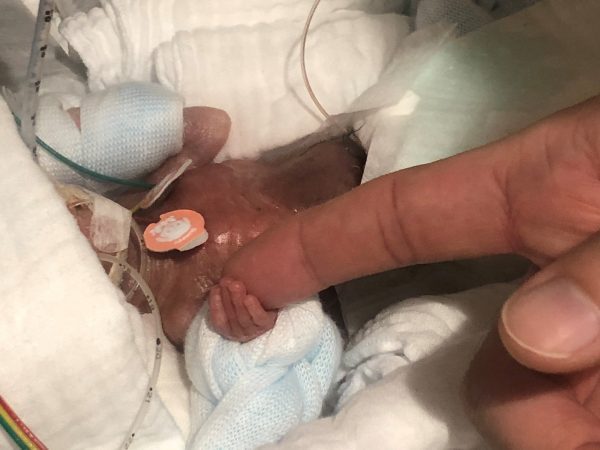 Epoch Times reporters Jack Phillips and Simon Veazey contributed to this report.