A baby who weighed just 9.45 ounces at birth has finally gone home, making him the smallest surviving baby boy in the world.
The baby, who hasn't been named in reports, was delivered through Caesarean-section last August after he failed to gain weight during the pregnancy and doctors feared his life was in danger after his 24-week scan.
According to Keio University hospital, he was in intensive care until he reached 7 pounds,  and he was sent home on Feb. 20.
"I am grateful that he has grown this big because, honestly, I wasn't sure he could survive," the boy's mother told Reuters.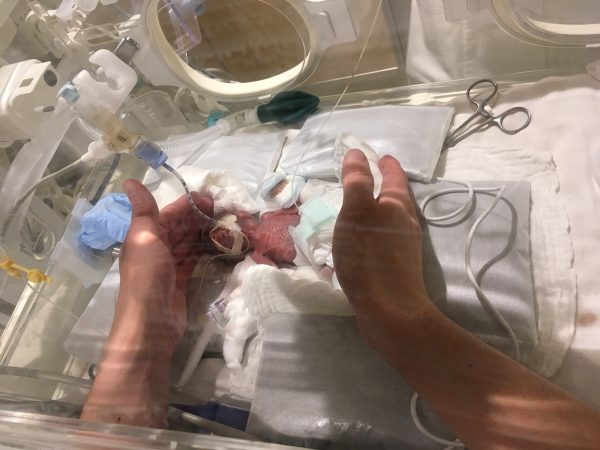 The Japanese baby beat the previous record holder by just 0.21 ounces, according to the Tiniest Babies registry on the University of Iowa website.
That baby, born in Germany in 2009 weighing 9.66 ounces had held the record for 9 years.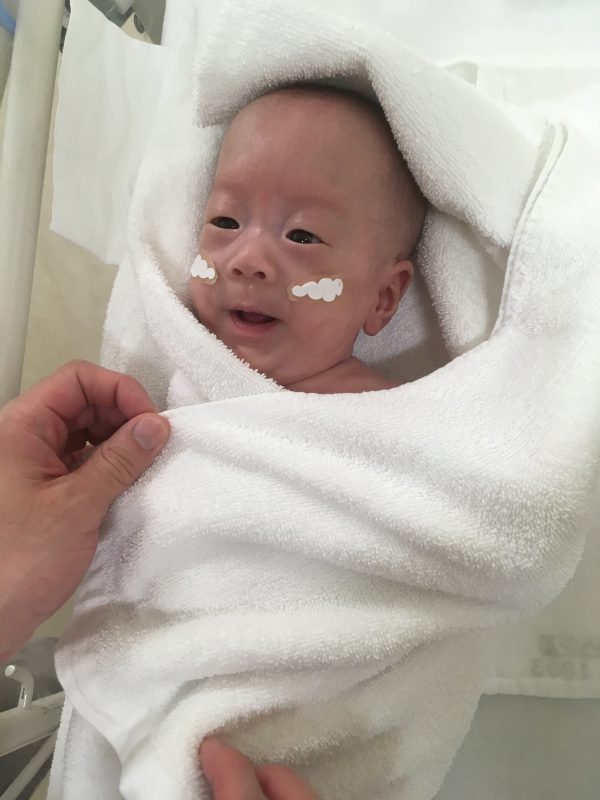 But the Japanese boy isn't the smallest baby to survive—that title belongs to a German baby girl, born in 2015.
Doctor Takeshi Arimitsu, who treated the extraordinary baby, told the BBC he wanted to show that "there is a possibility that babies will be able to leave the hospital in good health, even though they are born small."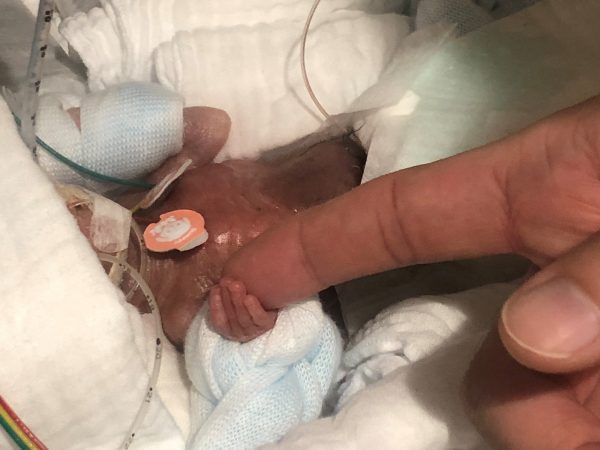 Just 23 babies worldwide have survived after being born weighing less than 300 grams, according to the Iowa registry, only four of whom were boys.
The survival rate of babies born weighing less than a kilogram (2.2 pounds) is about 90 percent in Japan, according to Keio University Hospital. For those born under 300 grams (10.59 ounces), that survival rate falls to around 50 percent.
Big Babies Aren't Always Healthy Either
Very small babies are more likely to survive if they are girls. The reason is not known, although one theory is that male babies lungs develop more slowly.
According to UNICEF, Japan has one of the lowest rates of infant mortality.
Another record—even older–is sometimes quoted too, of a boy born in the United States in August 1879. That baby, who was born to a 7-foot-11-inch Canadian giantess, however, died 11 hours later. He weighed 23 pounds 9 ounces and measured 76.2cm (30 inches).
Dr. Kristin Atkins, a specialist in maternal and fetal medicine at the University of Maryland School of Medicine explained to ScienceLive that like very small babies, large babies aren't always healthier.
"The main nutrient that controls babies' growth is sugar," Atkins said. "Therefore, mothers with diabetes that have elevated blood sugars are more likely to have big babies," she said.
The shoulders of babies over 10 pounds can also become trapped under the mother's pelvic bones, potentially damaging the nerves in his neck, or breaking his collarbones or arms.
The record for the world's heaviest healthy baby—22 pounds 8 ounces—has stood for an astonishing 63 years.
According to Guinness World Records, the boy was born in the city of Aversa, Italy, in September 1955.
The average weight for babies is around 7.5 pounds, although between 5.5 pounds and 10 pounds is considered normal, according to the University of Michigan.
"Boys are usually a little heavier than girls. First babies are usually lighter than later siblings. Large parents generally have large babies, while small parents generally have small babies," the university stated.
Reuters contributed to this report.