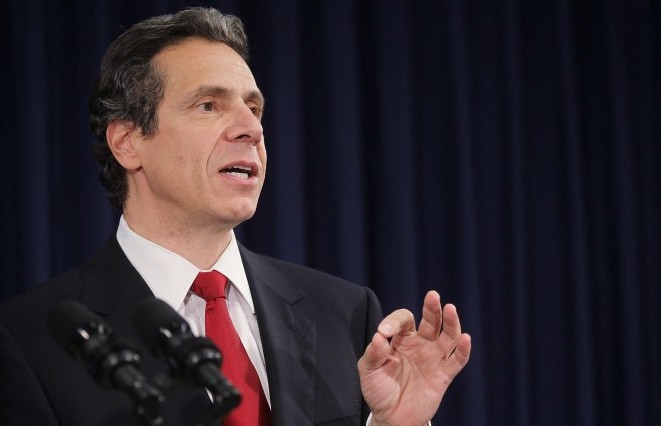 NEW YORK—Gov. Andrew Cuomo reached an agreement on the state's 2012–2013 budget with Senate Majority Leader Dean Skelos and Assembly Speaker Sheldon Silver on Tuesday that centers on infrastructure investment.
The $132.6 billion budget maintains the 2 percent spending increase cap Cuomo implemented last year and does not include any new taxes. The Legislature is expected to pass it on Friday, after which it would go into effect when the new fiscal year begins on Sunday.
Cuomo earmarked funds for a New York Works Task Force that will focus on rebuilding infrastructure across the state, such as roads, bridges, and parks.
The 15-member force will oversee the mega projects currently underway, providing coordination for the Metropolitan Transit Authority (MTA), the Port Authority, and a total of 45 different agencies. These projects account for $16 billion in annual spending.

A state investment of $232 million will go to rebuilding roads and bridges. Statewide, 32 percent of bridges and 40 percent of the paved surfaces are rated deficient. Federal funding of approximately $900 million will supplement these projects and additional funds are already dedicated to rebuilding the Tappan Zee Bridge in Westchester.
Last year, Cuomo created Regional Economic Councils to come up with localized five-year plans with $785 million in combined funding opportunities. This year's budget makes available $440 million in dedicated funds for the councils, as well as more than $500 million through existing programs across the various state agencies.
The budget also includes $770 million in MTA funding and $16.2 million for energy research and development.