The new coronavirus killed the first person outside of China over the weekend and has spread to roughly two dozen countries around the world as governments, groups, and airlines take action to try to stem its spread.
Click here for updates from Feb. 4.
China Agrees to Entry of American Scientists As Part of WHO Team
China has agreed to allow American scientists into the country to help in the fight against 2019-nCov as part a team of scientists with the World Health Organization (WHO).
"China has accepted the United States' offer to incorporate a group of experts into a World Health Organization mission to China to learn more about and combat the virus," White House spokesman Judd Deere said.
Earlier on Monday, Beijing had accused the United States of fueling panic over the disease with travel restrictions and evacuations.
Washington has "unceasingly manufactured and spread panic," Foreign Ministry spokeswoman Hua Chunying told reporters, noting that the WHO had advised against trade and travel curbs.
"It is precisely developed countries like the United States with strong epidemic prevention capabilities and facilities that have taken the lead in imposing excessive restrictions contrary to WHO recommendations," she claimed.
The U.S. Centers for Disease Control and Prevention (CDC) defended the measures.
"We made an aggressive decision in front of an unprecedented threat that action now had the biggest potential to slow this thing down. That's what the theory is here," said Nancy Messonnier, director of the CDC's National Center for Immunization and Respiratory Diseases, as she noted that there are already some 17,000 cases of a virus for which the population does not have immunity.
Chinese stocks plunged on Monday on the first day of trading following an extended break over the Lunar New Year.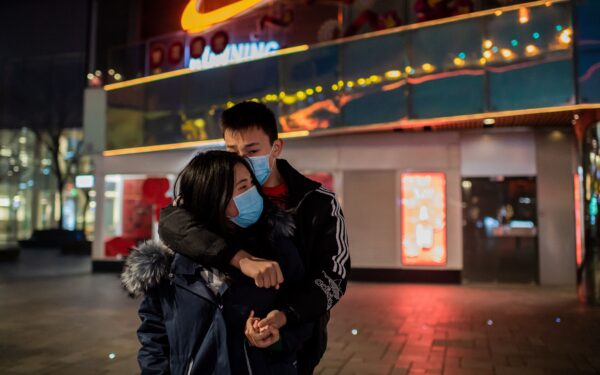 Read more here.
108 Princeton Students 'Self-Quarantine'
More than 100 Princeton University students were asked to self-quarantine amid fears of coronavirus infection after traveling to China within the past two weeks, the New Jersey Ivy League college announced on Monday.
Michael Hotchkiss, a spokesperson for Princeton, said that 108 students have submitted a form after going to China and are currently in self-isolation, reported The Daily Princetonian. Some faculty members and staff are also self-isolating, he said.
"Princeton is committed to ensuring the health and safety of all members of the University community," said Hotchkiss in a statement. "Guided by that principle, we are responding to the novel coronavirus based on the latest information and recommendations from government and health officials."
The students have to remain indoors and not attend classes or jobs on campus for 14 days, he told NJ Advance Media.
"Each student's needs are being evaluated on a case-by-case basis to ensure they receive appropriate assistance," Hotchkiss said. "A team from across the university has been working for days to ensure that we can provide academic, housing and dining support to students who are self-isolating," the spokesman added.
2 Patients Hospitalized in San Francisco
Two California coronavirus patients whose cases were confirmed by U.S. health officials over the weekend were transported to a hospital in San Francisco.
The San Francisco Department of Public Health said the two patients, who are from Northern California's San Benito County, were taken to the hospital on Monday. The San Benito County Health Department has said the pair remained at home and posed a low risk to the community.
The agency didn't disclose what hospital would house the patients. The identities of the patients were also not given.
SF still has zero cases of #coronavirus. We are caring for two confirmed novel coronavirus cases from another California county who require hospitalization. They arrived this morning and represent no elevated risk to the public. Statement here: pic.twitter.com/qGii3xuHeH

— SFDPH (@SF_DPH) February 3, 2020
The patients "arrived this morning and represent no elevated risk to the public" at large in the city, the agency said in a statement. "The hospital is taking all appropriate precautions for patient and staff safety," it added.
CCP Won't Let American Scientists Into China
The Chinese Communist Party is still refusing to allow American experts into the country to help study and respond to the new coronavirus outbreak, a top American health official said on Monday.
"We have folks ready to go to China as soon as that offer is finalized. I understand that there still are negotiations in process on that. And really we're waiting. As soon as we are allowed to go we will be there," Dr. Nancy Messonnier, director of the Centers for Disease Control and Prevention (CDC)'s National Center for Immunization and Respiratory Diseases, told reporters on a phone call.
Health Secretary Alex Azar told reporters last week that the United States offered to send a team of health experts to China amid the coronavirus outbreak but China had rejected the offer.
"We do hope that the Chinese government will take us up" on the offer, Azar said. "CDC experts are standing by, ready to go to China."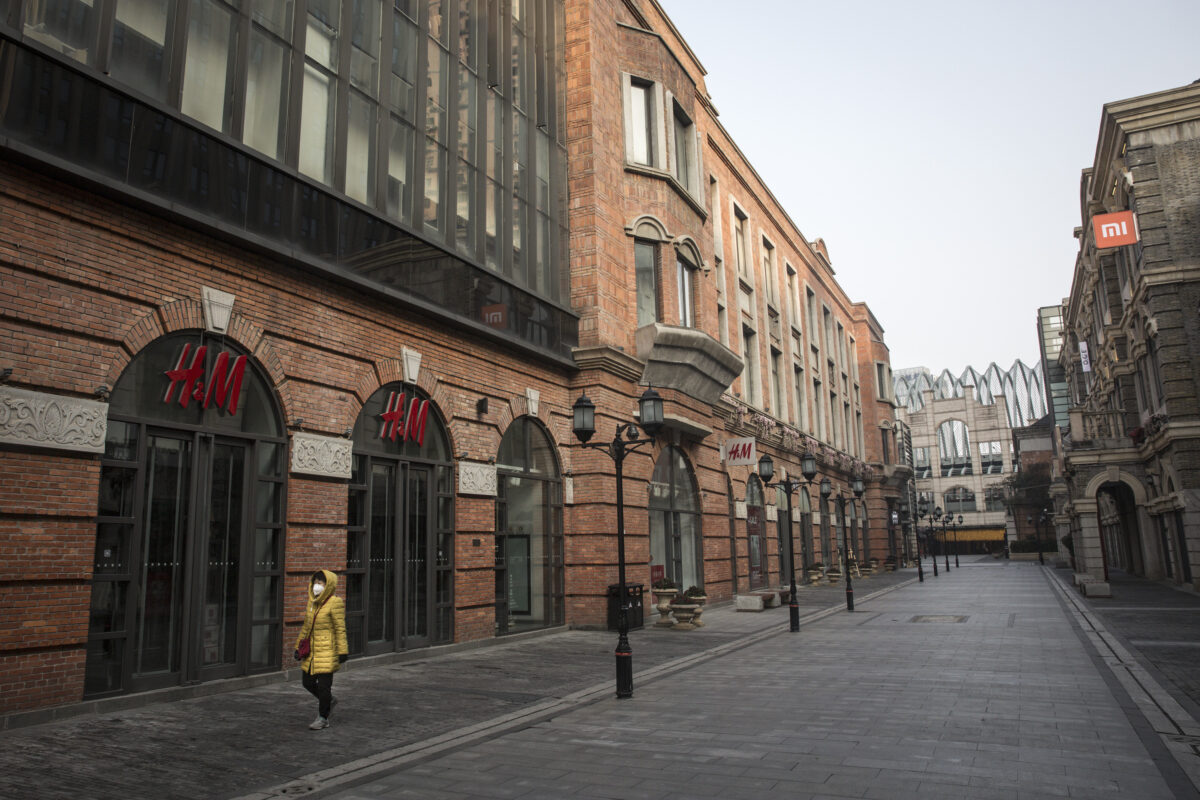 Japan Quarantines Cruise Ship
Japan's health ministry confirmed it quarantined a cruise ship that arrived in Yokohama on Monday night after a male passenger was found to have been infected with coronavirus, which has triggered quarantines around China and global health fears.
The Japanese Ministry of Health, Labor and Welfare said that dozens of quarantine officers are checking the health of around 2,500 passengers on the ship, Kyodo News reported.
Princess Cruises, which is a subsidiary of Carnival Cruises, told Bloomberg that the passenger embarked on the Diamond Princess ship in Yokohama on Jan. 20 and disembarked on Jan. 25. The ship then continued its trip to take other passengers to Yokohama. On Saturday, that passenger tested positive for coronavirus.
The firm said that 2,666 passengers and 1,045 crew are on board the quarantined vessel. The delay will last 24 hours.
People Quarantined for Coronavirus in US Could be Held in Hotels
Military bases and hotels are two types of places people quarantined on suspicion of having the new coronavirus could be held in the United States, a top health official said on Monday.
Passengers arriving in the United States on commercial airlines will be directed to one of 11 U.S. airports for additional health assessments. If the travelers need to be quarantined, military bases are close to some of the airports while hotels have been identified for use for quarantined people by health officials in some of the states, Dr. Nancy Messonnier, director of the Centers for Disease Control and Prevention (CDC)'s National Center for Immunization and Respiratory Diseases, told reporters in a call.
"No options are off the table," she said.
U.S. officials announced a public health emergency last week over the virus, announcing new restrictions on U.S. citizens returning from China. Foreign nationals who have been to mainland China in the past two weeks wouldn't be allowed to enter the United States, officials said.
The eleven airports are: John F. Kennedy International Airport in New York City, O'Hare International Airport in Chicago, San Francisco International Airport, Seattle-Tacoma International Airport, Daniel K. Inouye International Airport in Hawaii, Los Angeles International Airport, Hartsfield-Jackson Atlanta International Airport, Dulles International Airport in Virginia, Newark Liberty International Airport in New Jersey, Dallas/Fort Worth International Airport, and Detroit Metropolitan Wayne County Airport.

Russia May Deport Foreigners With Coronavirus
Russia said on Monday it may deport foreigners who test positive for coronavirus as Russian military planes flew in to evacuate its citizens from the Chinese province at the epicenter of the outbreak which has killed at least hundreds of people.
Russia, which has a 2,670-mile land border with China, reported its first two cases of the virus last week in the Siberian regions of Tyumen and Zabaykalsk. Both involved Chinese nationals.
Russia halted passenger trains to China as of Sunday night and the last train from Beijing rolled into Russia empty after 136 passengers—all Chinese nationals—were taken off at the border, the RIA news agency reported.
Moscow has already restricted direct flights to China, its largest trade partner, and the remaining flights are being routed through a separate terminal at Moscow's Sheremetyevo International Airport.
Starting from Tuesday, Sheremetyevo will be the only place where foreign citizens coming from China by air can enter Russia.
Prime Minister Mikhail Mishustin told senior government officials that Moscow has formally labeled coronavirus a "very dangerous disease," granting authorities enhanced powers to combat it.
"This will allow us to deport foreign citizens if they are found to have such a disease, and to introduce special restrictive measures, including isolation or quarantine," he said.
Possible Last Flights for Foreigners From Hubei Province
The British embassy in Beijing, meanwhile, said on Monday that there would be a number of new flights arranged by other countries that Britons could get on.
"These may be the last flights available for foreign nationals out of Hubei," the embassy said in a statement, citing the Chinese government.
Hubei encompasses Wuhan, the city of around 11 million where the new coronavirus originated in December 2019.
British authorities also said over the weekend that a national evacuated from Wuhan was taken to a hospital in Oxford after falling ill on the flight.
Anthony May-Smith, the man who fell ill, told Sky News that he had a cough and sore throat. He was isolated and test results are pending. He said he thinks it was "probably the stress of getting back and being run down more than anything."
The other 10 passengers were taken to Arrowe Park Hospital. They joined 83 others who were evacuated last week. They'll be quarantined for two weeks as health workers monitor them for symptoms of the coronavirus.
Two Chinese nationals in Britain have tested positive for the virus.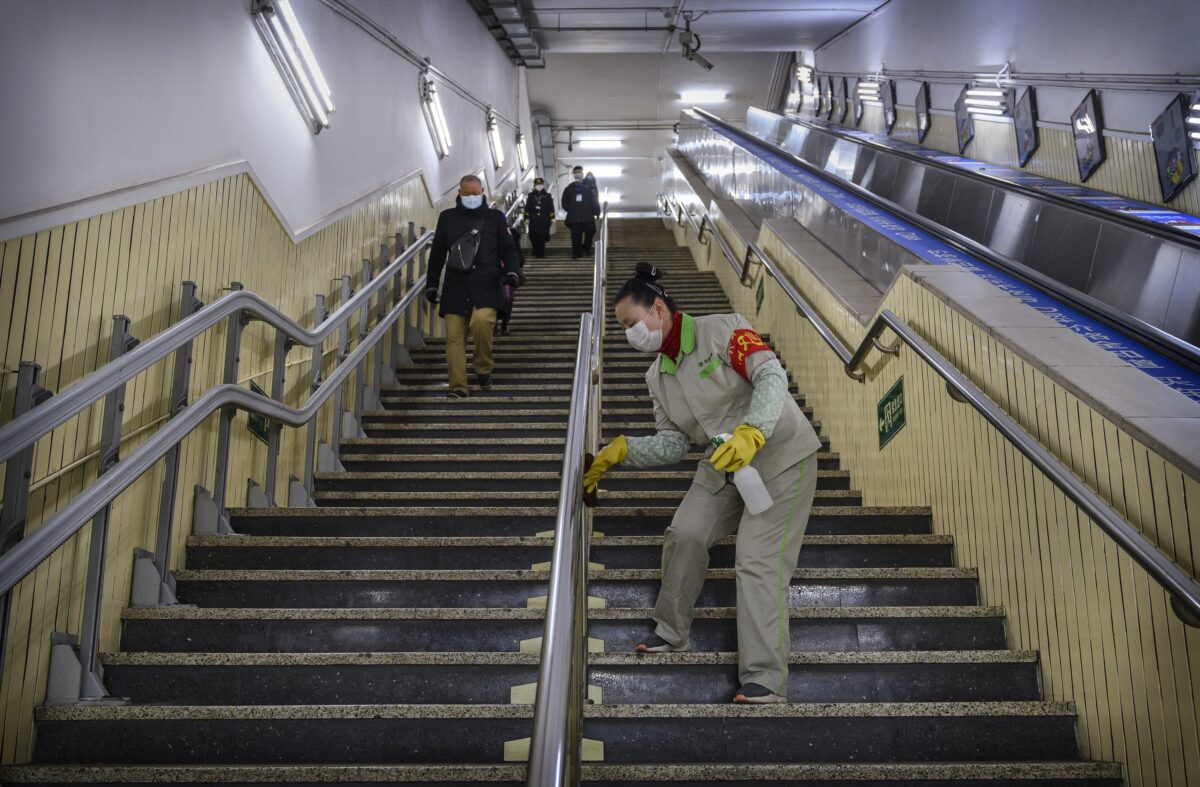 Lufthansa Extends Flight Suspensions
Lufthansa said it was going to suspend flights to mainland China amid the coronavirus outbreak.
"The safety of passengers and employees is a top priority for the Lufthansa Group. After thoroughly evaluating all currently available information on the coronavirus, Lufthansa Group has decided to suspend its Lufthansa, SWISS and Austrian Airlines flights to/from Beijing and Shanghai until February 28 with immediate effect," the German company said in a statement.
The flights were initially suspended until Feb. 9.
Nanjing, Shenyang, and Qingdao will not be served until the end of the winter timetable on March 28, Lufthansa said. Flights to and from Hong Kong would not be affected.
The United Arab Emirates, meanwhile, a major international transit hub, on Monday suspended flights to and from China, except for Beijing, over the coronavirus outbreak.
It was not immediately clear if the UAE suspension, which cuts most air links with one of its largest trading partners, includes Hong Kong. The suspension is effective Feb. 5.
China Issues Appeal for Medical Gear
China foreign ministry's spokesperson, Hua Chunying, has issued an appeal to the global community for medical gear a daily briefing Monday.
"What we urgently need at present are medical supplies for prevention and control, masks, protective suits, and safety goggles among other items," Hua said.
She also thanked governments who have donated epidemic prevent and control supplies to China, including Japan, France, and Pakistan.
China, Hong Kong, and Taiwan have all reported a shortage of facial masks.
According to Taiwanese media, the central government there has assigned 150 military reserves to local factories to take part in facial mask production to ramp up local supply.
Malaysia, the world's biggest manufacturer of medical gloves, has already donated a shipment of medical examination gloves to China.
Malaysia's Minister for Primary Industries, Teresa Kok, said on Jan. 31: "Two companies, Top Glove and Supermax, have already donated 2.3 million pieces of gloves through their local offices and distributors to Wuhan."
Hong Kong Leader Refuses to Seal Off the City From China
Hong Kong leader Carrie Lam has announced the additional closure of four border crossing points with China, bringing the total number of closed crossings to 10.
The four crossings, to be shut down at midnight today, are Lo Wu, Lok Ma Chau, Huanggang, and the Hong Kong-Macau Ferry Terminal.
The remaining three open crossings are Hong Kong International Airport, Shenzhen Bay, and Hong Kong-Zhuhai-Macau Bridge.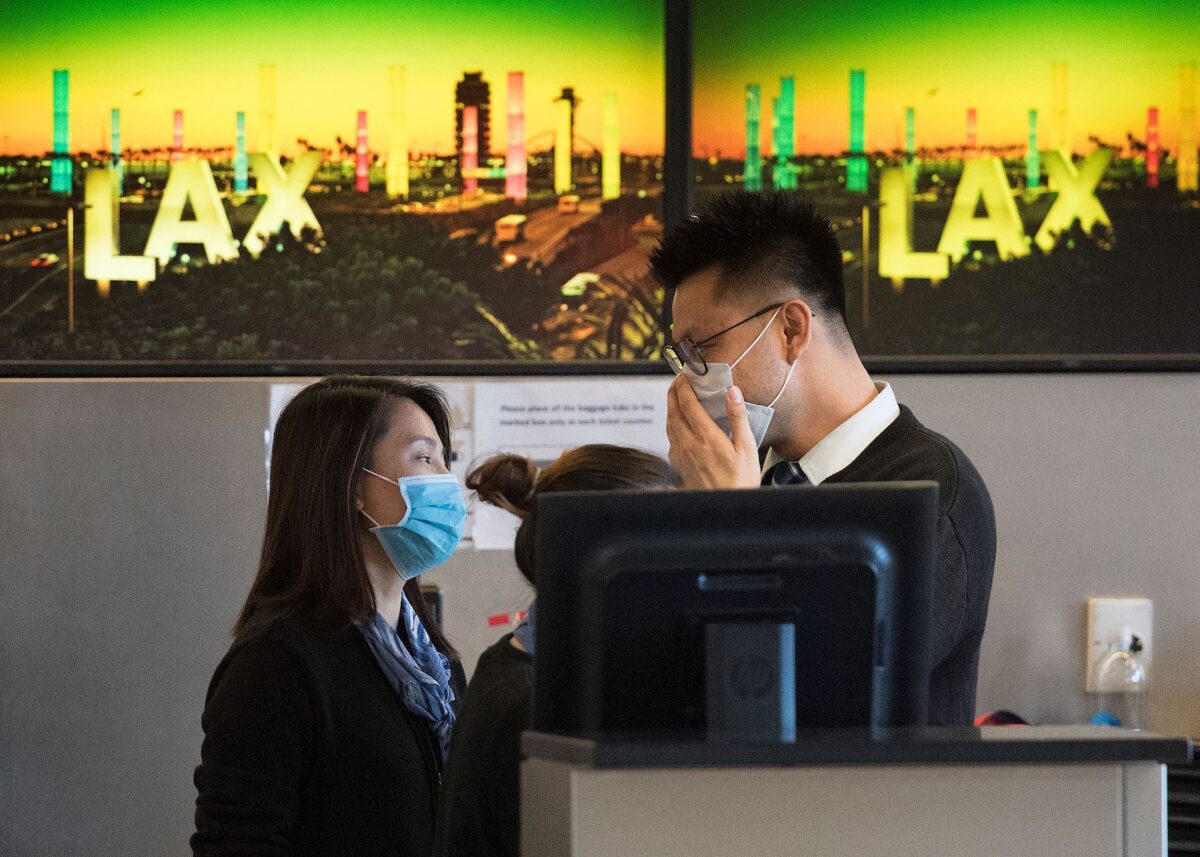 India Reports 3rd Case of Coronavirus
K.K. Shailaja, health minister for India's state of Kerala, announced a third case of coronavirus on Feb. 3, according to local outlet Business Today.
The patient, who recently traveled to Wuhan, is now receiving treatment at the Kanjangad District Hospital in Kasaragod, a town in Kerala.
Currently, India has three confirmed cases of coronavirus, all of them in Kerala.
Coronavirus Detected on Doorknob in China
Zhang Zhoubin, deputy director at China's Guangzhou Center for Disease Control and Prevention, announced that the new coronavirus was recently found on a doorknob of a patient infected with the virus in Guangzhou, a city in southern China's Guangdong province, according to a Jan. 3 article by China's state-run newspaper Guangzhou Daily.
The possibility that the new virus could be spread in different ways, including through the air by coughing and sneezing, poses greater threats as governments around the world try to contain the outbreak.
A recent Bloomberg report pointed out that the virus was detected in feces in the first confirmed case of coronavirus in the United States.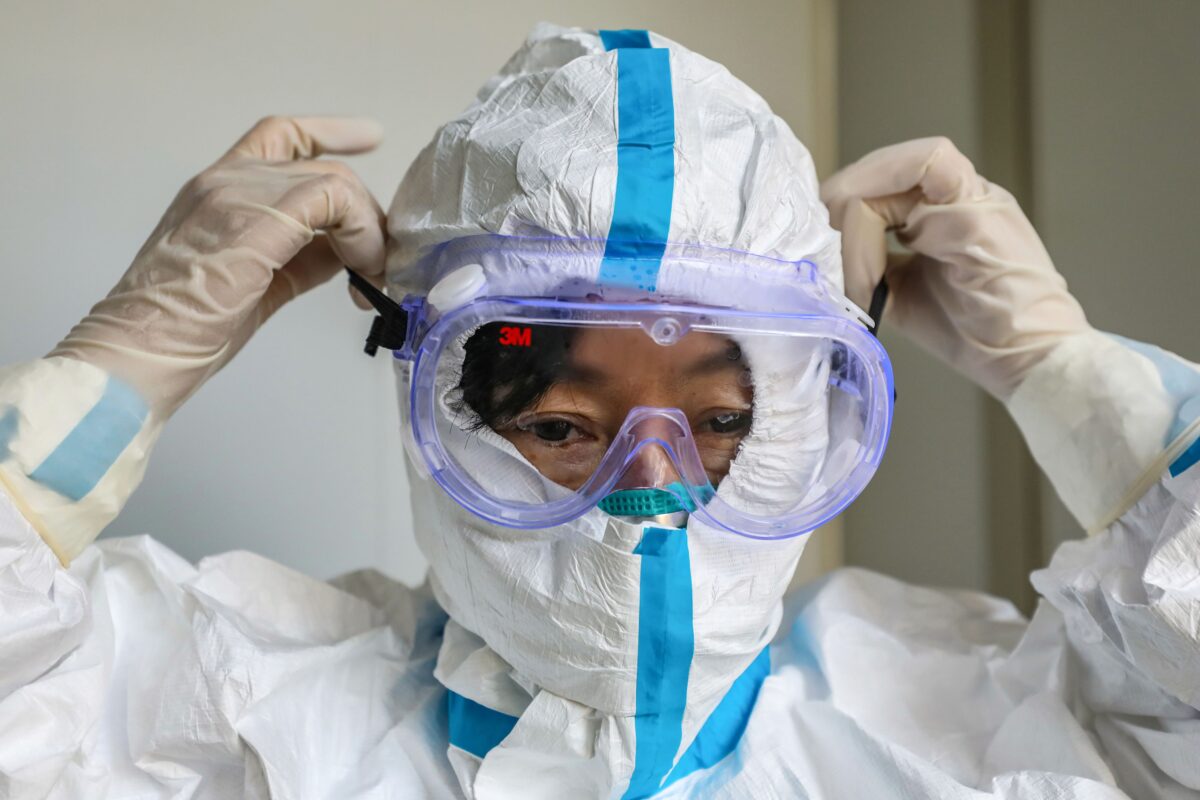 Maldives Bans Travelers from China
Maldives' tourism minister Ali Waheed, speaking at a press conference on Feb. 3, announced a ban on entry of travelers from China, according to Reuters.
The ban, effective from Feb. 3, does not include Maldivian citizens, according to Waheed.
Currently, direct flights between China and the Maldives have been suspended, and the South Asian country has not reported any confirmed cases of coronavirus.
New York City Reports 2 New Possible Cases of Coronavirus
Health officials in New York City said they are now monitoring two additional patients who are showing symptoms in line with the novel coronavirus.
Both patients, who are over 60 years old, recently arrived from China.
They join a third patient who health authorities said on Feb. 1 was being tested for the virus.
"With the best public health system in the world, New York City stands ready to respond to any confirmed cases of the coronavirus," Mayor Bill de Blasio said.
Currently, the United States has 11 known cases of coronavirus.
More US Flights to Bring Back Americans From China
U.S. Secretary of State Mike Pompeo, speaking at a news conference in Uzbekistan, said a "handful" of flights will be heading to China over the next few days to bring back Americans in Hubei Province, according to AP.
"We're working closely and hand-in-hand with the Chinese government to try and resolve what is now this global epidemiological challenge," Pompeo said.
"We'll have more details exactly on when those flights will depart and when they return and how they'll return to the United States before too long."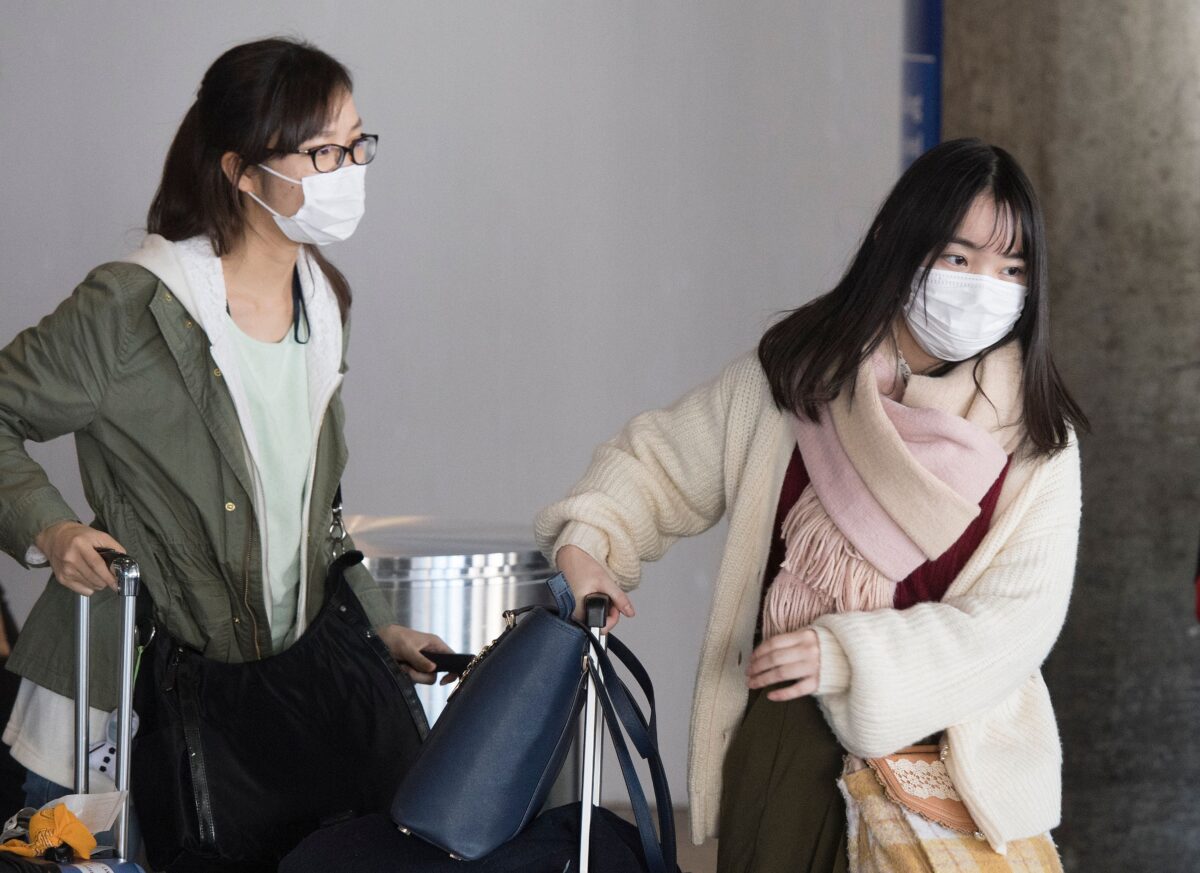 Vietnam Reports 8th Case of Coronavirus
The new coronavirus patient in Vietnam is a woman who returned to the country from Wuhan on Jan. 17, local media VNExpress reported, citing the local health ministry.
The woman, who returned to Vietnam with seven other coworkers abroad on the same flight, was an employee of Japan-based Nihon Plast Company, the outlet said.
Of the seven coworkers, three have already tested positive for coronavirus.
Hong Kong Hospital Workers on Strike to Demand Border Closure
Thousands of Hong Kong hospital workers turned out in force to support a strike called by local union Hospital Authority (HA) Employees Alliance.
The alliance wants the Hong Kong government to meet their five demands, which include closing the border with mainland China, ensuring adequate beds in isolation wards, and suspending non-emergency hospital services.
Monday marked the first stage of the five-day planned strike. The alliance said that if the Hong Kong government is unable to respond to their demands by 6 p.m. local time, about 9,000 hospital workers, including those in the hospital's emergency units, will take part in the second phase of the strike beginning Tuesday.
Virus Worries Wipe $420 Billion Off China's Stock Market
Investors erased $420 billion from China's benchmark stock index on Monday, sold the yuan and dumped commodities as fears about the spreading coronavirus and its economic impact drove selling on the first day of trade in China since the Lunar New Year.
The market slide came even as the central bank poured cash into the financial system as it stood poised to post its worst day in more than four years.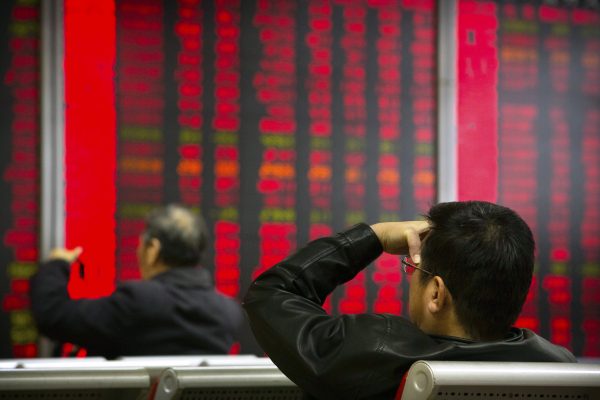 US Has 11 Confirmed Cases of Coronavirus
Three new cases of coronavirus have been identified in Califonia, bringing the national total to 11, according to Reuters.
The 9th case involved a woman in Santa Clara County, who is now in isolation at the home of a family she is staying with. The woman, who was not sick enough to be hospitalized, recently traveled to Wuhan.
Two other new cases involved a married couple in San Benito County. The husband recently went to Wuhan and apparently passed on the virus to his wife. Neither is hospitalized, according to local health officials.
South Korea Quarantines 800 Soldiers as Coronavirus Precaution
South Korean's defense ministry announced a set of measures on Feb. 3 as the country continues to battle the new coronavirus.
"Around 800 service members have been quarantined either at their residences or military bases, including around 630 people who had contact with those who traveled China, Hong Kong, and Macao recently," Choi Hyun-soo, South Korea's defense ministry spokesperson said, according to local media Yonhap News Agency.
Regular training for South Korea's 2.75 million-strong reserve forces has been also postponed until after April 17.
Currently, South Korea has 15 confirmed cases of coronavirus. None of these cases involve South Korean soldiers.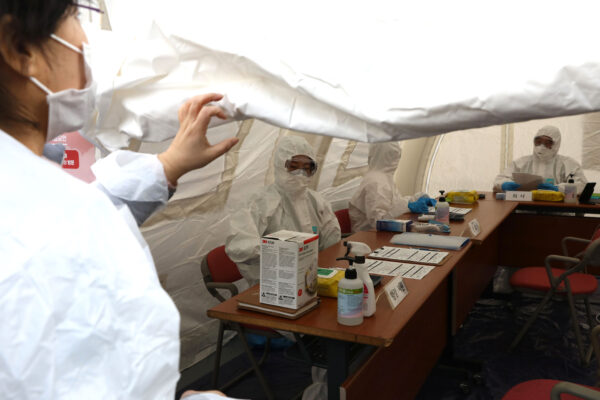 Click here for updates from Feb. 2.
Frank Fang, Zachary Stieber, Jack Phillips, and Reuters contributed to this article.