Roughly two dozen countries around the world have taken precautionary measures to stem the spread of the new coronavirus as the death toll continues to rise.
This page has updates from Feb. 4. For updates from Feb. 5, click here.
10 Test Positive in Japan Aboard Cruise Ship Carrying 3,700
Cases of coronavirus in Japan have jumped to 33 after 10 passengers aboard a quarantined cruise ship tested positive.
Health Minister Katsunobu Kato told a news conference on Wednesday morning local time that the 10 cases were among 31 results from 293 people tested so far on Carnival Japan Inc.'s Diamond Princess cruise ship, according to the Australian Broadcasting Corporation.
The ship, docked in the Japanese port of Yokohama, was put on lockdown as screenings continue. The screenings started late Monday after an 80-year-old man from Hong Kong who was on the ship last month tested positive for the coronavirus.
"From around 7:30am (2230 GMT Tuesday), we had them (the 10 who tested positive) get off the vessel, and with cooperation with the coastguard we are sending them to medical organizations," he said, AFP reported.
Kato added that the rest of those on board are required to remain on the ship for 14 days. The ship carries around 3,700 passengers.
Chinese Regime Muzzles Media Coverage
The Chinese regime is tightening its grip on information about the coronavirus outbreak, as it seeks to control the narrative on the worsening epidemic that has seen daily surges in infection and death numbers.
Various courts across the country have issued regulations or guidelines clamping down on "spreading rumors" about the illness. Meanwhile, the government has issued censorship orders on local media that are reporting about the crisis, Radio Free Asia (RFA) reported on Feb. 3.
The measures come amid escalating criticism at home and abroad of the communist regime's mishandling of the outbreak, with ordinary citizens, experts, and commentators accusing the regime of masking the true scale of the crisis to maintain control over the social order.
Funeral Home Worker in Wuhan: We're Working 24/7 to Cremate Bodies
Workers at crematoriums in Wuhan City, the epicenter of the coronavirus outbreak, say that their workload has increased dramatically in recent days, constantly picking up bodies from hospitals and private homes.
In an interview with The Epoch Times, a worker describes long working hours in order to cope with the sudden increase in bodies to cremate.
Russia Setting Up Quarantine Zone in Siberia
Russia announced Tuesday it will set up a quarantine zone in Siberia's Tyumen region, where nationals who will be evacuated from coronavirus-ravaged Wuhan, China, will be held for 14 days.
Russia previously said that it would send planes to evacuate Russian nationals in Hubei Province, the epicenter of the outbreak.
Deputy Prime Minister Tatiana Golikova said that in addition to the Siberian quarantine zone, Russia will temporarily restrict the entry of foreigners arriving from China starting Tuesday. Those restrictions won't apply to Moscow's Sheremetyevo Airport.
On Monday, Russian Prime Minister Mikhail Mishustin said that foreigners who test positive for the virus will be deported back to their country of origin.
Australia Confirms 13th Case
An eight-year-old boy has been diagnosed with the coronavirus in Queensland, Australia, bringing the nation's total number of cases to 13.
The boy is Chinese and comes from the city of Wuhan, the epicenter of the viral outbreak. Queensland health officials confirmed the case on Tuesday night, according to the Australian Broadcasting Corporation.
The boy was part of a tour group traveling in Australia in late January—the same tour group as that of a couple, a 44-year-old man and a 42-year-old woman who were confirmed as the other two known cases in Queensland.
China's Top Biowarfare Specialist Helms Efforts Against Coronavirus
China's state-run media reported Feb. 3 that Chinese troops started to assist with deliveries of essential supplies to Wuhan, the coronavirus-stricken city of 9 million in central China's Hubei Province.
According to China Central Television (CCTV), soldiers of the People's Liberation Army (PLA) Hubei Garrison in the Central Theater Command deployed to Wuhan on Feb. 2, where their first task was to transport more than 200 metric tons (about 220 tons) of goods to the city's supermarkets.
The previous day, the People's Liberation Army Daily reported that Chen Wei, China's top expert in biological warfare, has been leading the efforts to overcome the deadly, pneumonia-like pathogen for the last nine days.
Chinese authorities confirmed the outbreak of the novel coronavirus (2019-nCoV) on Dec. 31, 2019, but recently published studies show that the first patient was diagnosed on Dec. 1. So far, the virus has spread to at least 27 countries, while all provinces and regions of China have confirmed cases.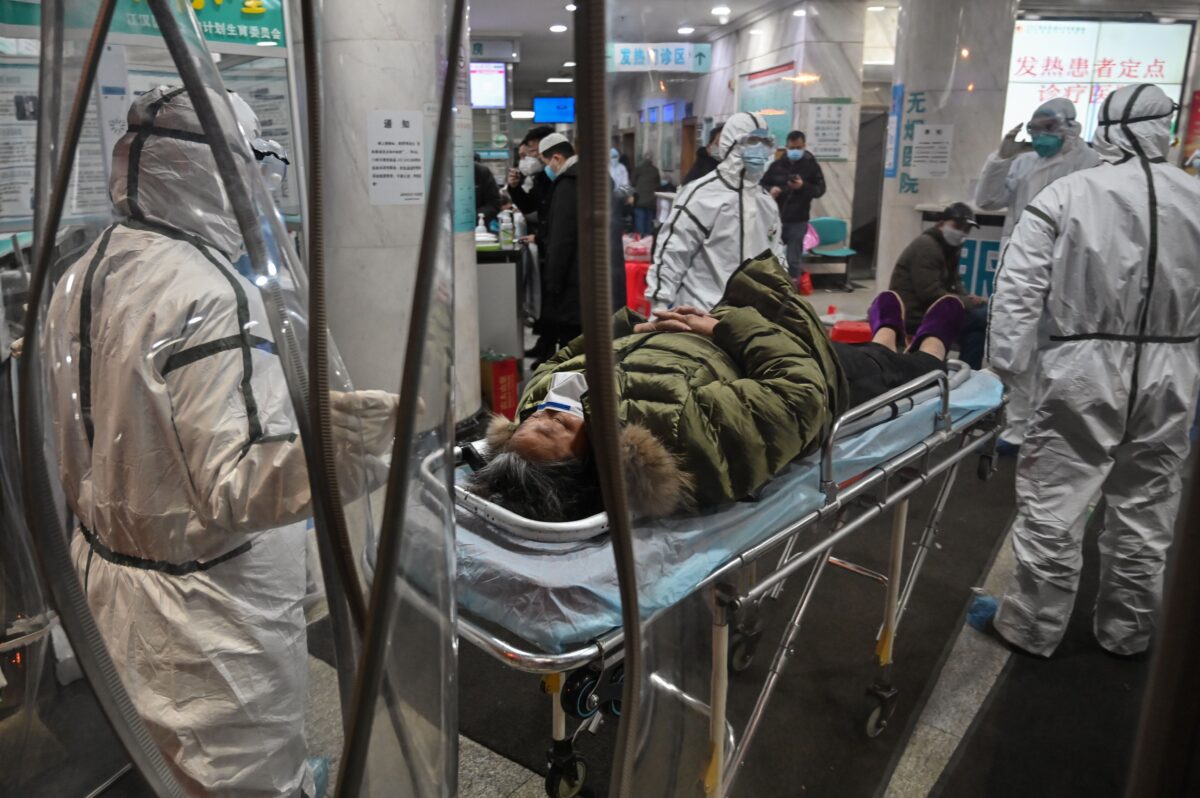 684 Patients Have Recovered: WHO
Six hundred and eighty-four patients who had the new coronavirus have recovered from the illness, the World Health Organization (WHO) said on Feb. 4.
Dr. Maria Van Kerkhove, an infectious disease expert on the organization's Emergency Committee, said in a briefing of United Nations member states that 684 people who contracted the coronavirus have recovered.
Asked later for details about the recoveries, she said she didn't have any other information to share.
Kerkhove said that patients are presenting symptoms including fever, a cough, shortness of breath, and confusion, with 2 to 3 percent experiencing diarrhea. The true case-fatality ratio is "difficult to assess," she said, because the real number of infections is unknown. The source of the disease, probably an animal, is also still not known.
WHO also said it was sending 250,000 coronavirus test kits to labs around the world as the number of cases from human-to-human transmission rises.
Chinese Media Personality Says CCP Made Crisis Worse
As the coronavirus outbreak reaches a crisis point, the Chinese Communist Party (CCP) has ramped up its monitoring and censorship of the internet to delete unsanctioned posts.
"50 Days of the Wuhan Outbreak: Chinese People Are Suffering from the Death of Media" was one such article shared on WeChat, China's most popular social media platform. It was soon deleted by CCP censors.
Chen Jibing, a renowned media professional and chief editor of the Shanghai Business Daily opinion section, authored the article.
Read excerpts from the editor here.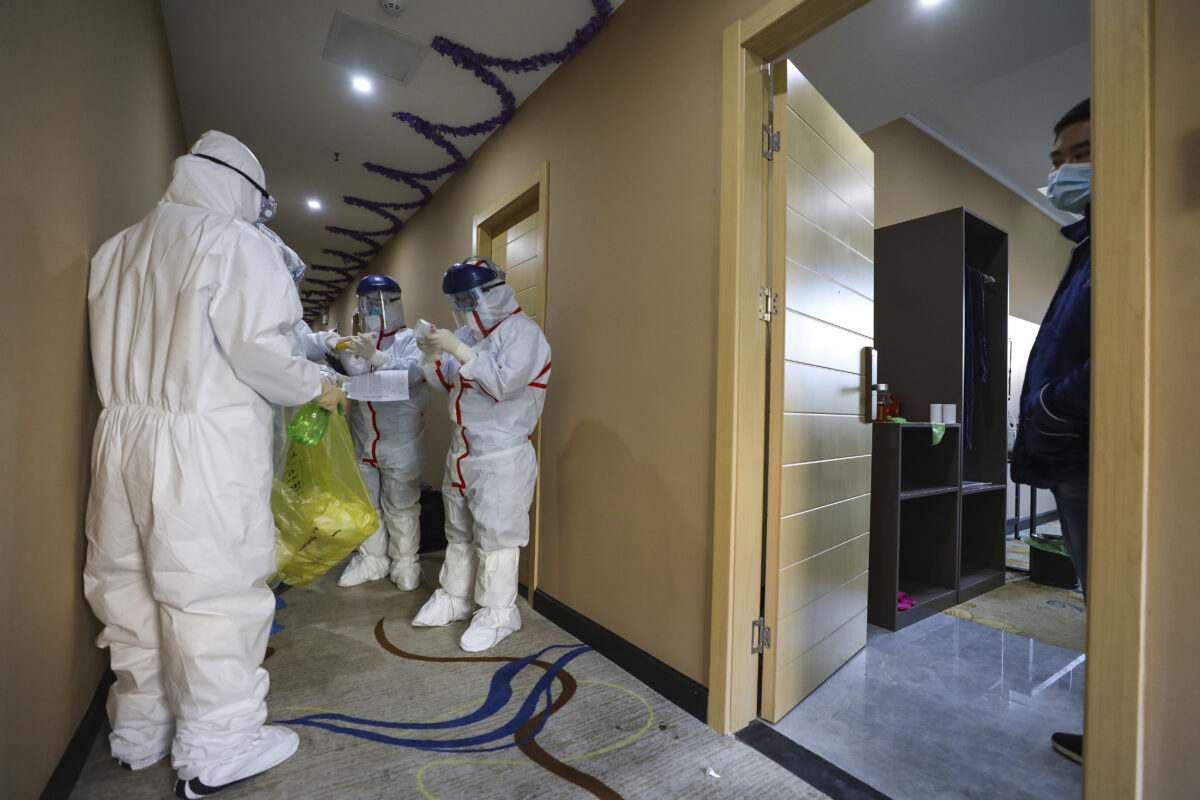 US Won't Suffer Economic 'Disaster'
The United States won't suffer an economic "disaster" due to the coronavirus outbreak, White House economic adviser Larry Kudlow said.
The outbreak that began in mainland China will likely have some impact on U.S. supply chains, but the effects will probably not be catastrophic, Kudlow said during an appearance on the Fox Business Network.
"It's not a catastrophe. It's not a disaster," he said.
"We've been through this before and I just think the impact is minimal," he said later.
China is a key trading partner of the United States. Kudlow said he thought the virus outbreak could spur business investment and lead to increases in production in the United States.
Asked if component shortages could be a result of the outbreak, Kudlow said, "Yes. To a point. It's not across the board."
"Chipmakers are not going to be affected that much. Pharmaceuticals probably will be affected much more. Some things are kind of in the middle, when you get to automobiles and auto parts."
WHO Pushes Back on Misinformation
The World Health Organization (WHO) said there was no evidence of folk cures for the new coronavirus, pushing back on a number of claims.
The international health agency said there was no evidence that eating garlic has protected people from the virus.
It also said there was no evidence to support claims that gargling mouthwash could protect people or that putting on sesame oil does so.
"There are some chemical disinfectants that can kill the 2019-nCoV on surfaces," including bleach or chlorine-based disinfectants, the organization said.
Some tech companies are taking action against misinformation about the coronavirus outbreak Facebook's Head of Health said last week that the company would start removing content "with false claims or conspiracy theories that have been flagged by leading global health organizations and local health authorities that could cause harm to people who believe them." Google said it would start displaying information from WHO in search results for the virus.
Attack on Asian in Germany Prompts Warning
An attack against a 23-year-old Chinese woman prompted the Korean embassy in Germany to issue a warning.
The embassy said the woman was taken to a hospital in Berlin after the "severe beating," which followed racially charged remarks and abusive speech.
"Or people should always keep in mind that similar events may occur and pay attention to personal safety," the embassy said.
Koreans were told to call German police or other authorities if they need assistance.
They were also told to check with public health centers if they suspect they've contracted the coronavirus.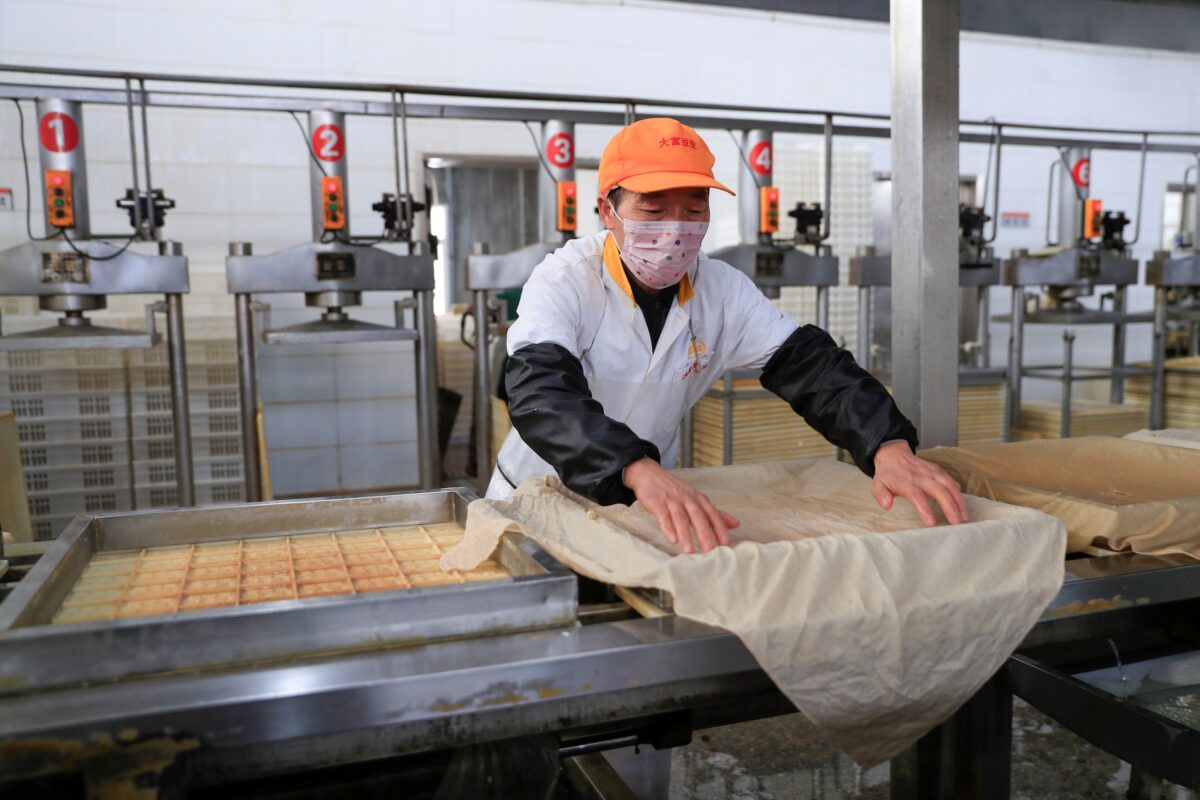 Macau Shuts Down Casinos For 2 Weeks
Macau leader Ho Iat Seng announced in a press conference that "casinos and related entertainment" in the city will be shut for two weeks.
He added that he would be meeting with local casino operators in the afternoon.
As for when the suspension will start, Ho said that it could start as early as this evening, tomorrow, or the day after.
Ho also announced a suspension of all government services. Following his press conference, Macau's transportation bureau announced that it is suspending of all its services.
Ho said, however, that emergency services would continue without disruption.
Ho added that civil servants will continue to work from home during the shutdown period.
Thailand, Malaysia, Vietnam Report New Cases
Four Thai nationals and two Chinese have contracted the coronavirus in Thailand. The four Thais included a couple who had visited Japan and two drivers who had picked up Chinese passengers in Thailand.
It is not known if the couple contracted the coronavirus in Japan or in Thailand. Thailand now has 25 confirmed cases of coronavirus, six of them Thais and 19 Chinese.
A 41-year-old man from Selangor, a state in western Malaysia, has been tested positive for coronavirus, local English-language newspaper The Star reported, citing local health officials.
The man is the first Malaysian to be infected with the virus. He went to Singapore on Jan. 16 and returned home on Jan. 23. On Jan. 29, he went to a hospital for treatment for a cough and fever.
Another new case involves a 61-year-old Chinese national who arrived in Malaysia on Jan. 18 and began having a mild fever on Jan. 23. He tested positive on Feb. 2. Malaysia now has 10 confirmed cases, while Singapore has 18 confirmed cases.
In Vietnam, a 30-year-old man from Tam Đảo District in Vĩnh Phúc Province has tested positive for coronavirus, Việt Nam News reported on Feb. 4, citing the local health ministry.
The man is reportedly in stable condition and has been isolated at the National Hospital for Tropical Diseases in Hanoi. A 23-year-old woman from Vĩnh Phúc has also been tested positive, according to local media.
The two new patients were among eight Vietnamese coworkers who returned to Vietnam from Wuhan on Jan. 17. All of them were employed by Japan-based Nihon Plast Company. Five of the eight have been infected with the virus.
Also in Vietnam, local authorities have planned to quarantine 950 people returning from China at two military camps outside Hanoi for at least 14 days. It is not known when these people will return to Vietnam.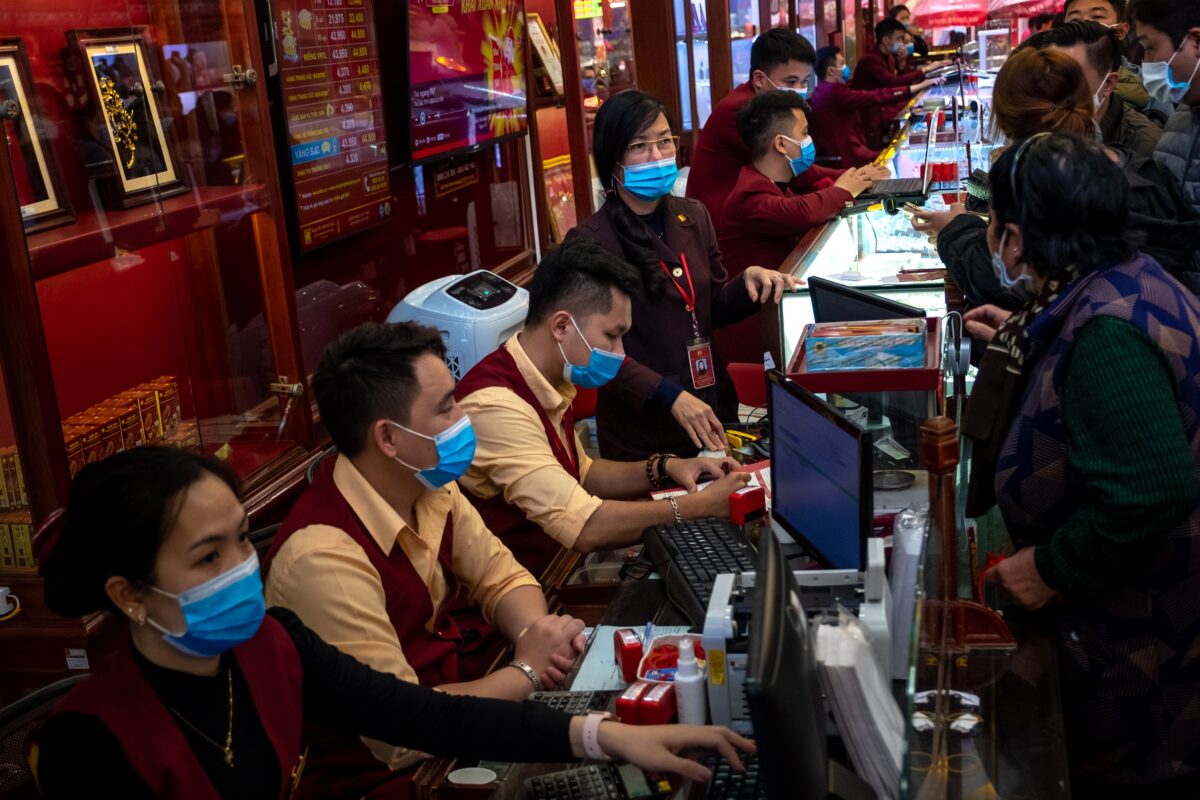 Belgian National Tests Positive for Coronavirus
A woman from Belgium who was repatriated from Wuhan on Feb. 2 has tested positive for coronavirus, according to Reuters, citing Belgium's health agency.
A total of nine Belgians were tested at a military hospital in Brussels, but the woman was the only one who tested positive. 
A number of European countries have confirmed coronavirus cases, including France, Germany, and Sweden.
Taiwan Bans Entry to All Foreigners Who Have Passed Through China
Taiwan's Ministry of Foreign Affairs has announced that all foreign nationals who have been to China in the past 14 days will be denied entry to the island.
The ban excludes foreign nationals who have a current residence certificate issued by the Taiwanese government. These individuals will still be required to self-quarantine at home.
The ban takes effect on Feb. 7.
Currently, Taiwan has 10 confirmed cases of the novel coronavirus.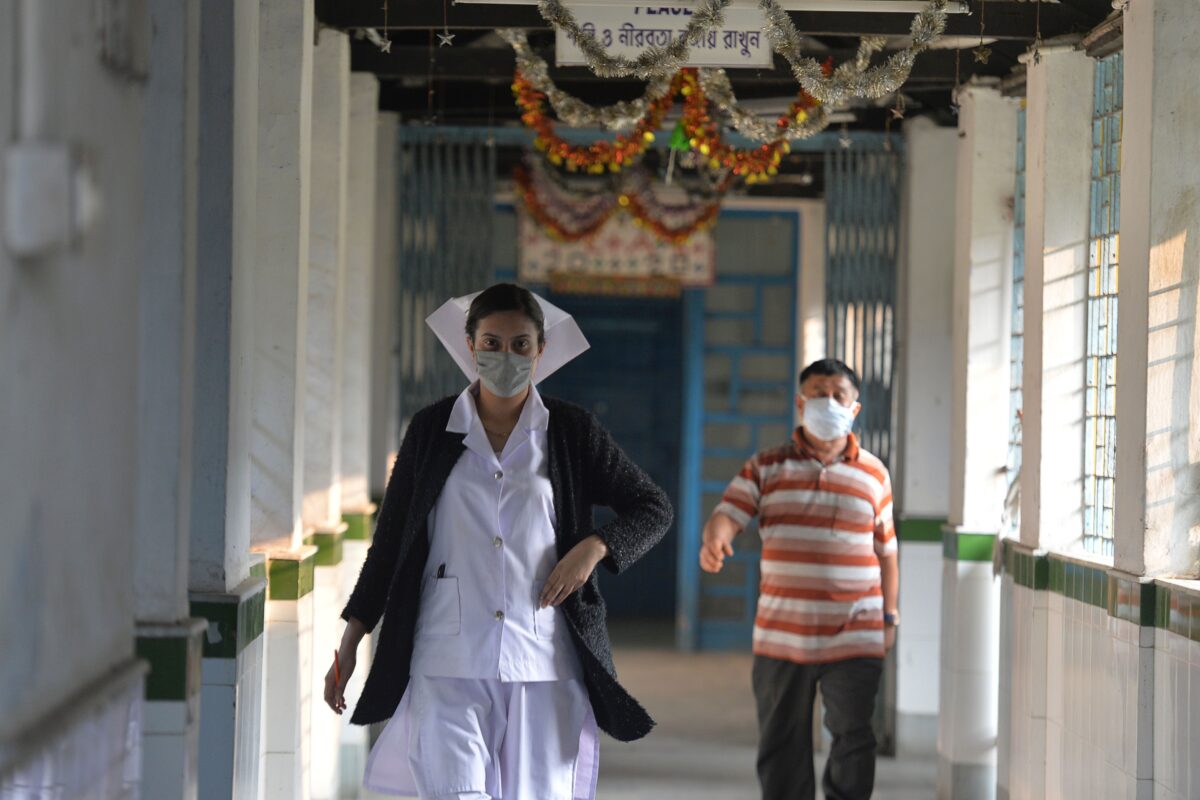 Chinese City Hangzhou Imposes Partial Lockdown
Hangzhou, the capital of eastern China's Zhejiang Province, has announced ten measures for "seal-off management" of the city.
The tightening measures include allowing only one person per household to go outside to buy necessities every two days.
Another measure prohibits companies from calling employees back from areas heavily infected by the virus before Feb. 9. Companies are also prohibited from starting their businesses before that date.
People must carry valid identification and have their temperature taken before entering and exiting areas such as villages and community neighborhoods.
Locals are not allowed to have weddings, and they must report any funerals to local authorities.
People who have returned to the city from areas heavily infected with coronavirus in the last 14 days have been told they must report to the local authorities. Those who fail to report will be "punished in accordance to the law," a notice said.
Macau and South Korea Report New Patients
In Macau, a 29-year-old female and a 57-year-old male have both tested positive for the virus, according to the city's health bureau. The two cases bring the total in Macau to 10.
The local female resident contracted the virus while staying at the home of an infected patient for four hours on Jan. 24.
She began having a runny nose, cough, and fever on Jan. 25, and is now being treated in isolation at a local hospital.
The local male had visited Guangzhou, a city in southern China's Guangdong Province, for a one-day trip on Jan. 25. He developed a runny nose, cough, and fever the following day.
In South Korea, a 42-year-old Korean woman has been confirmed to be infected with the virus, according to a press release by the Korea Centers for Disease Control and Prevention.
The Korean woman, who developed chills on Jan. 25, recently visited Thailand and returned to South Korea on Jan. 19.
Currently, South Korea has 16 confirmed cases of the coronavirus.
Hong Kong Hospital Workers Continue With Strike
Winnie Yu, chairwoman of local Hong Kong union Hospital Authority (HA) Employees Alliance, said that about 9,000 hospital workers will continue with strike action today after talks broke down last night.
The alliance has five demands for the government, including a full border closure with mainland China.
"If there is no full border closure, there won't be enough manpower, protective equipment, or isolation rooms, to combat the outbreak," Winnie Yu, the alliance's chairwoman, told reporters on Sunday.
On Monday, Hong Kong leader Carrie Lam closed four additional crossing points with China but left open three: Hong Kong International Airport, Shenzhen Bay, and the Hong Kong-Zhuhai-Macau Bridge.
About 2,400 members of the alliance took part in the first day of the strike yesterday. The alliance submitted a petition letter to representatives of Hong Kong's Hospital Authority, a statutory body managing Hong Kong's public hospital services, outlining their demands and the plans for their five-day strike.
However, after talks broke down last night during a meeting with several senior executives of the Hospital Authority, the alliance announced that strike action would continue today.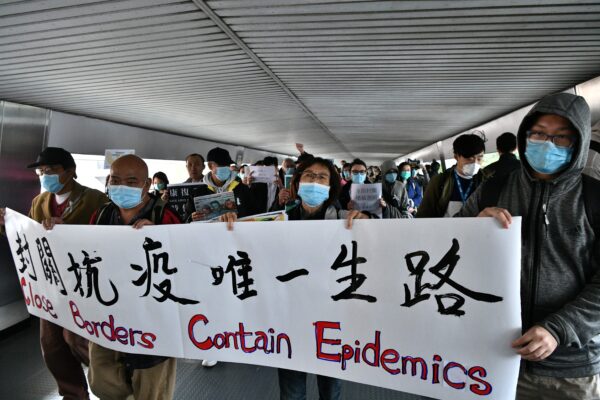 Second Death Confirmed Outside of Mainland China
A 39-year-old man, a resident in Whampoa Garden located in Hong Kong's Kowloon, has died from the novel coronavirus, according to Hong Kong media. He passed away at Princess Margaret Hospital.
The man was the 13th confirmed case of the coronavirus in the Chinese city. His 72-year-old mother is also infected with the virus.
The man was on a high-speed train from Hong Kong to Wuhan on Jan. 21 and returned to Hong Kong two days later after boarding another train at Changsha South Railway Station in Changsha, a city in southern China's Hunan Province.
On Jan. 29, he began having muscle pain and then developed a fever.
Hong Kong has another 14 known cases of the virus.
The death marks the second outside mainland China after the Philippines reported the first death on Feb. 2—a Chinese national from Wuhan.
Read more here.
US Confirms Second Case of Human-to-Human Transmission
The U.S. Centers for Disease Control confirmed a second case of human-to-human transmission of the novel coronavirus on Monday.
The case involves a 57-year-old man in San Benito County, California, who infected his 57-year-old wife after returning from a visit to Wuhan, China, local authorities said Sunday. Both had not left home since his return.
The first case of human-to-human transmission in the United States was confirmed on Thursday involving a couple in Chicago. The wife had recently returned from Wuhan.
The first U.S. patient infected with the virus, meanwhile, left the hospital, he said in a statement.
The 35-year-old man, whose name hasn't been released, thanked his doctors, nurses, and other staff at Providence Regional Medical Center in Everett, Washington, about 30 miles north of Seattle, according to the statement.
"I am at home and continuing to get better," the man said. "I ask that the media please respect my privacy and my desire not to be in the public eye."
Taiwan Evacuates First Group From Wuhan
Taiwan has evacuated the first batch of an estimated 500 Taiwanese stranded in the Chinese city of Wuhan, which has been locked down by the government as it tries to contain the spread of the novel coronavirus first discovered there.
Taiwan had complained that China had not responded to requests to fly out its citizens, even as Beijing gave such permission to other governments, including the United States and Britain.
Taiwan's Mainland Affairs Council said in a statement on Tuesday that 247 people had arrived at Taipei's main international airport late on Monday.
The passengers will be quarantined for 14 days. Anyone showing symptoms of the virus will be sent to a hospital.
Taiwan has also announced it will begin rationing face masks. People will be able to get two masks per week by showing their national insurance cards, a policy the government said would prevent hoarding.
Taiwanese health authorities have repeatedly said that most people do not have to wear masks unless they are unwell or going to high-risk areas like hospitals, but there has been a run on masks in shops and many people are wearing them.
Taiwan has banned most travelers from mainland China, and on Sunday said it would postpone the re-opening of schools after the Lunar New Year holiday by two weeks to Feb. 25.
Frank Fang, Melanie Sun, Zachary Stieber, Jack Phillips, Nicole Hao, Mimi Nguyen Ly, the Associated Press, and Reuters contributed to this article.
For updates from Feb. 3, click here.