The 2019 Novel Coronavirus (2019-nCov), or the Wuhan coronavirus has spread from China to over 20 countries, including the United States, France, and Japan.
This page has updates from Feb. 2. For updates from Feb. 3, click here.
Trump: US Can't Have Thousands 'Coming In' With Coronavirus
President Donald Trump, in a pre-Super Bowl interview on Sunday, said that the United States cannot allow potentially thousands of people into the country with coronavirus.
"We can't have thousands of people coming in who have this problem, the coronavirus," Trump said in the interview, referring to U.S. travel restrictions on people who recently traveled to China.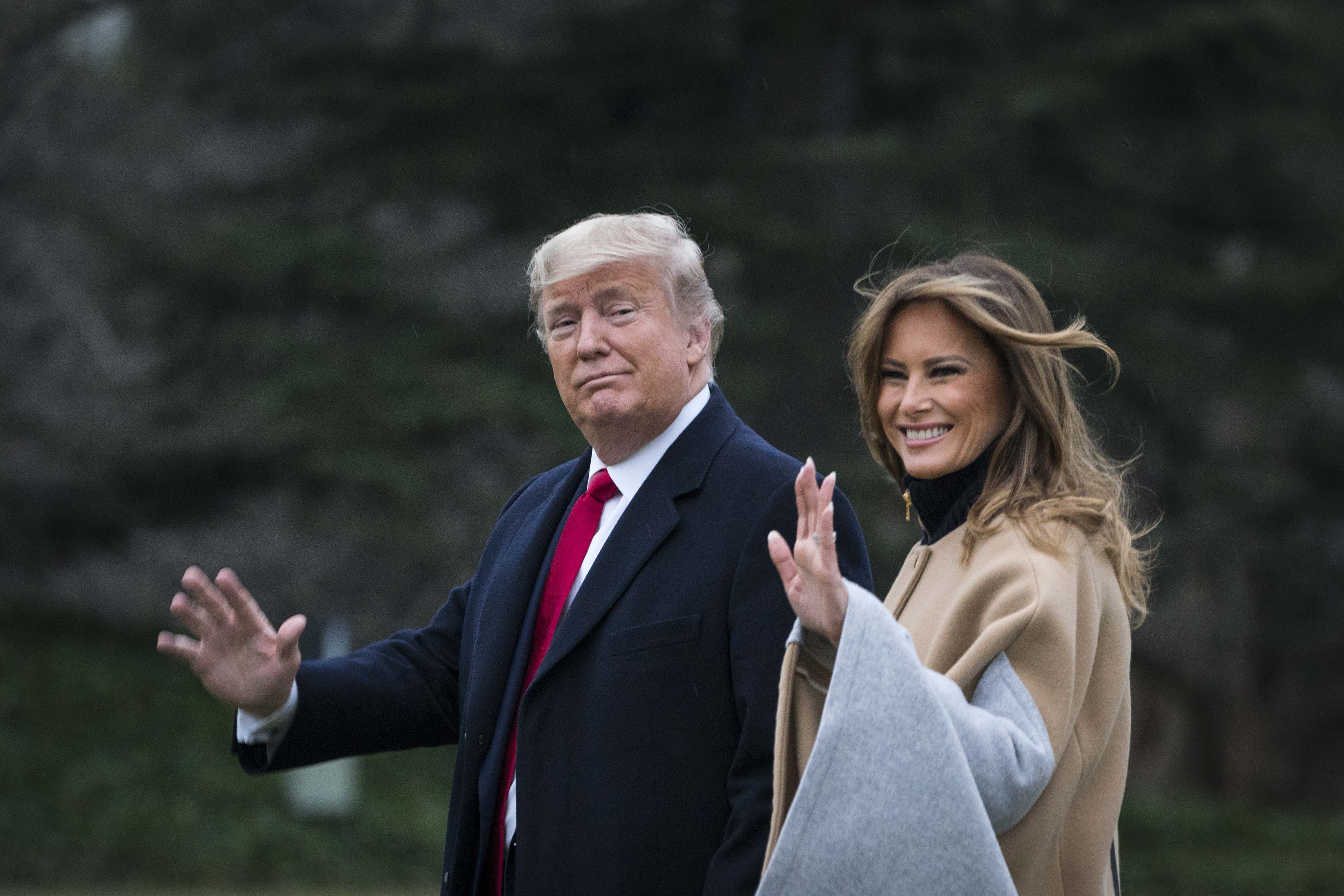 Trump also said the United States had made strong efforts to curb the spreading of coronavirus inside the country.
Earlier, White House national security adviser Robert O'Brien told news outlets that the White House has reached out to Beijing to help curb the spread inside China.
DHS: More Restrictions on Inbound China Flights
The Department of Homeland Security (DHS) issued more restrictions on inbound flights with people who have been in China recently.
The agency will, starting on Sunday, "begin enforcing restrictions for all passenger flights to the United States carrying individuals who have recently traveled from China," according to a news release.
"The restrictions will begin for flights commencing after 5:00 p.m. EST on Sunday, Feb. 2nd and will direct … U.S. citizens who have traveled in China within 14 days of their arrival to one of seven designated airports, where the United States Government has enhanced public health resources in order to implement enhanced screening procedures. The administration is taking these actions to protect the American people," the release stated.
U.S. citizens who have been in Hubei Province within the past 14 days will be subjected to 14 days of mandatory quarantine, DHS said.
Russia Evacuates Citizens from China
Russian President Vladimir Putin's government will evacuate Russian nationals from China next week, according to Kremlin spokesman Dmitry Peskov.
"Due to the fact that it has taken certain time to finalize the coordination of flight information by the Chinese side, the evacuation of Russian nationals from China by planes of the Aerospace Force will be carried out on February 3-4," Peskov told the state-run TASS news agency. It came after Putin ordered the evacuation of Russian nationals trapped in the hardest-hit areas in China, the agency reported.
Peskov also indicated in state-backed RT that "they will start carrying out [evacuation] flights as of today."
The move came about a day after Russian health officials confirmed two cases of coronavirus in two Siberian regions. Those new cases involve Chinese nationals, RT reported.
Russia also announced last week that it would shut down its 2,500-mile border with China in the Far Eastern District.
Plane With 250 Europeans from Wuhan Lands in France
A plane repatriating 250 French and European nationals from Wuhan, China's coronavirus-hit city, landed at a French military base on Sunday, said, French officials.
Foreign Minister Jean-Yves Le Drian told Reuters that the plane was carrying nationals from 30 countries.
Secretary of State for Child Protection Adrien Taquet said the nationals would be quarantined at Carry-Le-Rouet or a firefighters training center near Aix-en-Provence.
White House: US Has Offered to Help China in Containing Virus
White House national security adviser Robert O'Brien said Sunday that the Chinese regime hasn't yet accepted an offer from the United States to help contain the outbreak of coronavirus.
"We continue to offer assistance to the Chinese. We've offered to send over CDC and other U.S. medical and public health professionals. And we have not heard back yet from the Chinese on those offers, but we're prepared to continue to cooperate with them," O'Brien said on CBS's "Face the Nation" on Sunday.
O'Brien said the White House had asked Beijing for more transparency after CBS anchor Margaret Brennan noted that regime officials in coronavirus-hit Wuhan may have covered up the extent of the virus.
"President Trump, from the day he took office, made protecting Americans and keeping them safe, whether it's from terrorists or criminal organizations or from viruses like the new novel coronavirus his top priority. So we're taking steps to keep Americans safe, and the government is functioning in that direction," O'Brien remarked.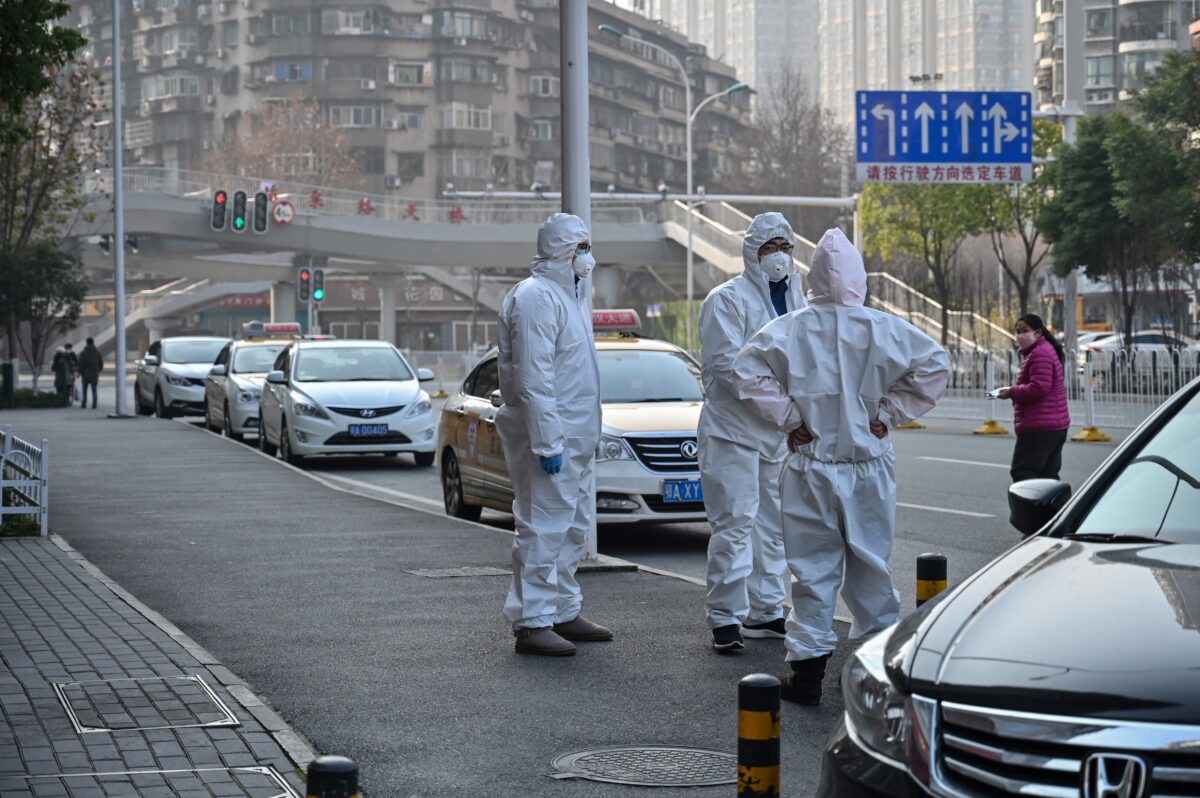 New York Investigating Potential Case
New York City health officials said Saturday that a possible coronavirus patient is being treated at Manhattan's Bellevue Hospital.
The patient, who is under 40, recently traveled to China and had a "fever and cough or shortness of breath without another common cause, like influenza and other cold viruses," the health department said in a statement.
The patient didn't spend extended time with friends or family after heading back to New York City, said Mayor Bill de Blasio, according to local media outlets.
He, however, called on New Yorkers to go to the hospital if they believe they are showing symptoms related to coronavirus.
"New Yorkers should go about our lives, continue doing what we do normally," de Blasio said.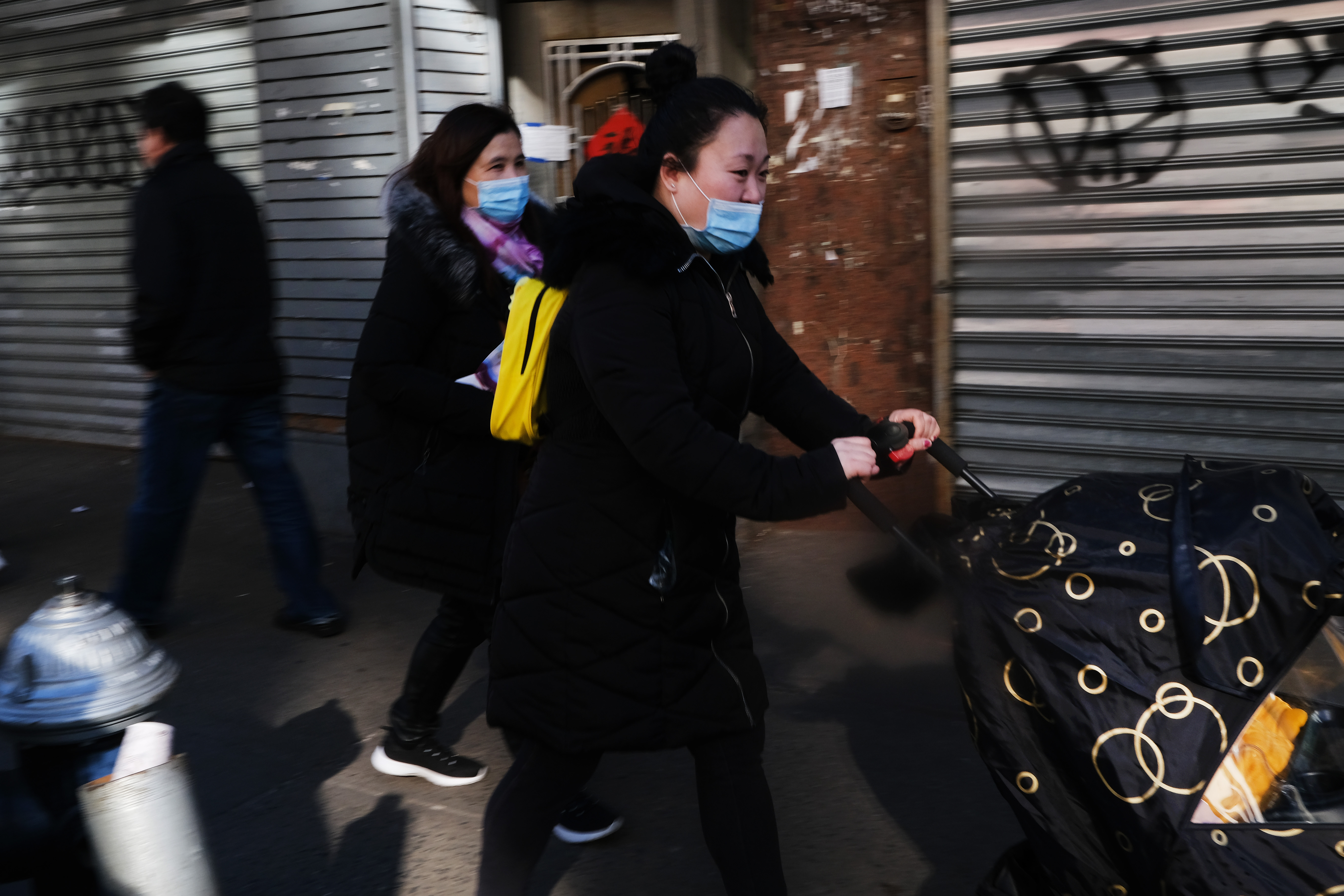 Southern Chinese City of Shenzhen Confirms Cases of Human-to-Human Transmission
Kong Dongfeng, deputy director of Shenzhen's Center for Disease Control and Prevention, stated that three new patients, two women and one man, recently tested positive for coronavirus, despite the fact that they did not travel to Wuhan, the epicenter of the outbreak.
They have not left Shenzhen in the past 14 days, according to a Feb. 2 article by Chinese news portal Sina. Kong also said the three did not come into contact with people with acute respiratory symptoms.
Scientists say the virus has an incubation period—the period between exposure to the virus and the onset of symptoms—of 14 days.
Indonesia Suspends China Flights
Indonesia's Foreign Minister Retno Marsudi announced on Feb. 2 that flights to and from China will be suspended beginning on Feb. 5, according to local newspaper The Jakarta Post.
Visitors who have been to China in the past two weeks will also be banned, and visas on arrival will also be halted for those arriving from China, according to Marsudi.
238 Indonesians Return Home from Hubei Province
Indonesian airliner flight Batik Air flew from China to Hang Nadim Airport on Batam Island on Feb. 2, carrying 238 Indonesian evacuees from Hubei Province, according to local newspaper Jakarta Globe. Wuhan City, the epicenter of the outbreak in China, is the capital of Hubei.
After their arrival, the evacuees then boarded three Indonesia Air Force planes, which took them to Natuna Island, where they will be placed under quarantine for two weeks.
Burma Suspends Visas on Arrival for Tourists from China
Burmese media, citing a Feb. 1 statement by the Ministry of Foreign Affairs, reported that the country had suspended issuing visas on arrival for tourists from China.
The ministry added the suspension was to protect the health of local citizens and prevent the spread of the virus.
Currently, Burma has no confirmed cases of coronavirus.
South Korea Bans Travelers from China
South Korea's Prime Minister Chung Sye-kyun announced on Feb. 2 that foreign travelers who have been to China's Hubei Province in the past two weeks would be banned from entering the country, according to South Korean broadcaster KBS. The government will decide whether to ban travelers from other parts of China at a later date.
The ban will come into effect on Feb. 4.
Additionally, Chung announced the suspension of the country's visa-free entry program to Jeju Island, a popular tourist destination located off the southern coast of the South Korean peninsula.
Currently, South Korea has 15 confirmed cases of coronavirus.
Taiwan Postpones School Openings
On Feb. 2, Taiwan's education minister, Pan Wen-chung, postponed the new semester's opening date for local senior high schools, junior high schools, and elementary schools until Feb. 25, according to Taiwan's government-run Central News Agency.
To make up for the loss in school days, Pan said that the school's summer break this year would be cut short by two weeks; students will now start their break on July 14.
UAE Announces One New Case of Coronavirus
The United Arab Emirates' Ministry of Health and Prevention announced the country's fifth infection via a Facebook message on Feb. 2.
The new patient, currently in stable condition, had visited Wuhan, the central Chinese city where the virus first broke out.
Vietnam Cancels China Flights
Vietnam's Civil Aviation Authority announced on Feb. 1 that it was revoking permits for flights between Vietnam and China, Hong Kong, Macao, and Taiwan, beginning at 1:00 p.m. local time, according to local outlet Vietnam News.
The flight cancellation came on the same day that Vietnam's Prime Minister Nguyen Xuan Phuc declared coronavirus an epidemic in the country.
The Vietnamese government had already suspended issuing visas to foreign visitors who had been in China within the last 14 days.
India Now Has 2 Cases of Novel Coronavirus
On Feb. 2, India's Ministry of Health announced that another person had been tested positive for 2019-nCov in the country, bringing the national total to two.
The new patient had also recently traveled to China. The first case was reported on Jan. 30 involving a student studying at Wuhan University.
Both patients are in Kerala, a coastal state in southern India.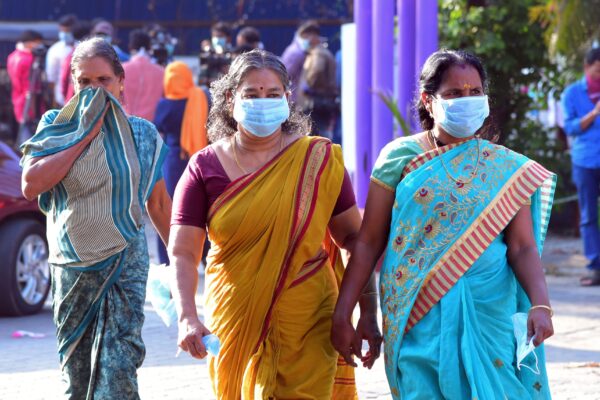 A flight with India's flag carrier airline Air India landed Delhi after evacuating 324 Indian nationals out of Wuhan, according to local media.
The airline has now said it is canceling its Mumbai-Delhi-Shanghai route until Feb. 14.
#FlyAI : AI 348/349- BOM- DEL- PVG (Shanghai) flight has been cancelled from 31st January 2020 to 14th February 2020.

— Air India (@airindiain) January 29, 2020
Macao Reports 8th Case of Novel Coronavirus
Macao's health bureau reported an additional virus case on Feb. 2 involving a 64-year-old local resident.
The patient was recently in China before returning to Macao.
While in Zhuhai, a city in southern China's Guangdong Province, she had been hospitalized for shingles from Jan. 10 to Jan. 17. She had also purchased live poultry at a local market in Sanxiang, a town in Guangdong, on Jan. 22, where she spent two days.
According to the announcement, the patient said she had not been to Hubei province or come in contact with anyone known to have the novel coronavirus.
Vietnamese American Tests Positive for Coronavirus
Vietnam's Ministry of Health has confirmed its seventh known case of coronavirus involving a 73-year-old Vietnamese American man who was only briefly passing through Wuhan on a layover, according to local newspaper Tuổi Trẻ.
The infected man left the United States on Jan. 14 and arrived in Wuhan the following day for his two-hour layover before he landed at Tan Son Nhat International Airport in Ho Chi Minh City on Jan. 16.
He began showing symptoms of coronavirus on Jan. 26 and was admitted to a hospital in Ho Chi Minh City on Jan. 31.
The six other confirmed cases in Vietnam involve four Vietnamese and two Chinese nationals.
On Feb. 1, Vietnam's Prime Minister Nguyen Xuan Phuc declared coronavirus an epidemic in the country and announced the establishment of a steering committee to prevent further spread of the disease.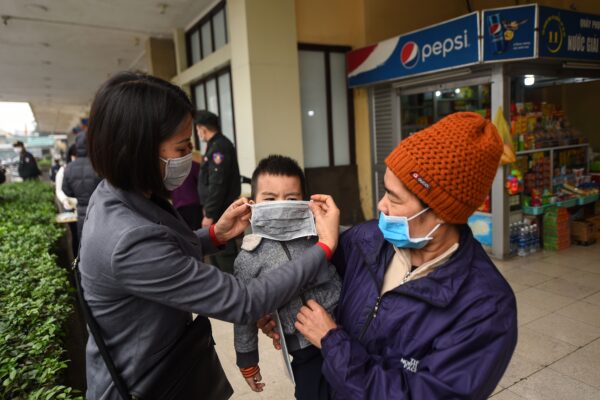 New Zealand Bans Travelers from China
New Zealand, in a press release on Feb. 2, announced an entry ban to all foreign nationals traveling from or transiting through China.
The ban will be effective immediately for 14 days, according to the press release.
Meanwhile, New Zealand citizens can still enter the country, but they must self-isolate for 14 days.
"It is critically important that we both protect New Zealanders from the virus and play our part in the global effort to contain it," said New Zealand Prime Minister Jacinda Ardern, according to the press release.
Currently, New Zealand has not reported any confirmed cases of coronavirus.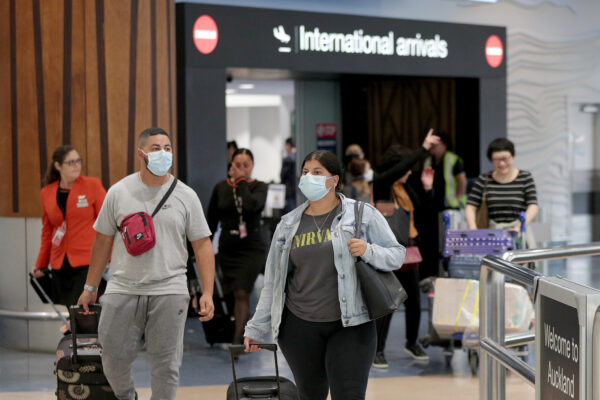 Russia Suspends Visa-Free Travel for Tourists from China
Russia will temporarily suspend visa-free travel to and from China beginning on Feb. 2, reported Reuters, citing a Russian government decree.
Additionally, Russia will also stop accepting and issuing work visas to Chinese nationals.
Russia has also announced that its military will evacuate more than 600 citizens in Wuhan and Hubei Province on Feb. 3 and Feb. 4, according to Reuters.
Russia has reported two known cases of coronavirus in the country.
Chinese City Wenzhou Restricts Citizens' Movement
Wenzhou, a port city, located in China's coastal Zhejiang Province, announced on Feb. 2 that only one member from each family in the city could be out buying goods every two days. The ban will last until Feb. 8.
The announcement added that people could still be out for cases such as seeing a doctor and work in the city's public transportation sector.
On Feb. 1, Wenzhou also postponed the opening date for all schools in the city until March 1. Additionally, trans-provincial and trans-municipal bus services are being suspended.
Wenzhou had already announced the closure of the city's 14 highway exits on Jan. 30.
China Demands Immediate Cremation of Dead Bodies Infected With Coronavirus
China's National Health Commission, in a notice issued on Feb. 1, announced that people who have died from the virus could not be buried, and their bodies should be cremated immediately.
A funeral parlor should be immediately contacted for cremation after death certificates are issued by health authorities and consent given from relatives of the dead.
If relatives don't agree to the cremation, health authorities can pass on the dead bodies to funeral parlors for cremation, the notice said.
The notice also demanded that people not hold funerals or any other ceremonies.
First Death Outside China: Philippines
The Filipino Department of Health (DOH) reported that a 44-year-old Chinese man from Wuhan died from the new virus on Feb. 1.
The man and his 38-year-old female companion arrived in the Philippines via Hong Kong on Jan. 21. They were placed in isolation at San Lazaro Hospital in Manila on Jan. 25. They are the only two known cases of coronavirus in the country.
"I would like to emphasize that this is an imported case with no evidence of local transmission," Health Secretary Francisco T. Duque III said.
The man was admitted to the hospital after experiencing fever, cough, and a sore throat, according to the press release.
"The Philippine Government has already implemented a temporary travel ban for travelers coming from China, Macao, and Hong Kong. DOH is monitoring every development on the 2019-nCoV very closely and is taking proactive measures to contain the spread of this virus in our country," Duque added.
"This is the first reported death outside China," Rabindra Abeyasinghe, the World Health Organization's representative to the Philippines, told reporters, according to AFP.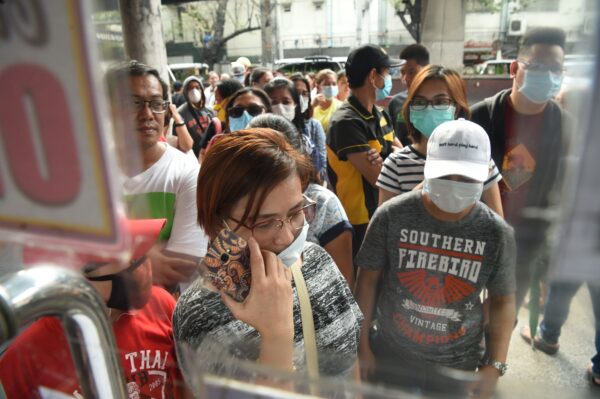 South Korea Now Has 15 Cases of Novel Coronavirus
South Korea's Centers for Disease Control and Prevention (KCDC) announced on Feb. 2 that the country has three more people testing positive for the coronavirus as of 9 a.m. local time, bringing the total to 15.
One of the new patients, a 28-year-old South Korean, was one of the 368 evacuees that returned to South Korea from Wuhan on Jan. 31.
The second new patient is a 40-year-old Chinese woman who is a relative of the 12th patient to test positive for the virus.
The third new case is a 43-year-old South Korea who returned from China on Jan 20.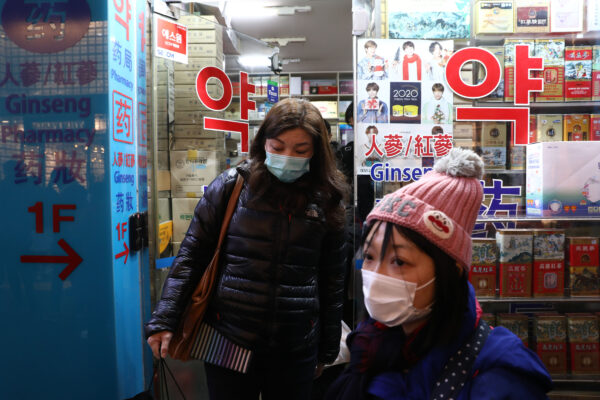 China Reports New Bird Flu Outbreak Near Epicenter of Coronavirus
China's Ministry of Agriculture and Rural Affairs in an announcement on Feb. 1 reported a new outbreak involving the H5N1 bird flu virus at a poultry farm in Shuangqing District of Shaoyang, a city in southern China's Hunan Province.
The outbreak has killed 4,500 of 7,850 chickens at the farm—more than half. Since then, local authorities have culled 17,828 poultry.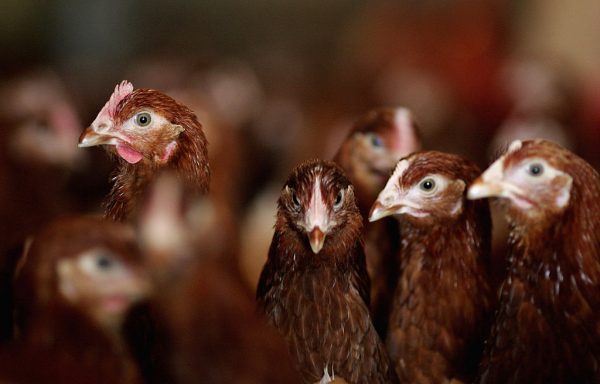 No human transmission of the Hunan H5N1 virus has been reported.
Hunan Province is located directly south of Hubei Province, the epicenter of the coronavirus outbreak.