A man who was hired on Craigslist to murder a woman her has pleaded guilty to second-degree murder as part of a plea deal with prosecutors.
Joseph Lopez, 22, told police officers that Natalie Bollinger, 19, posted on Craiglist, the online classifieds website, seeking someone who would help her commit suicide.
Bollinger posted in the "women seeking men" section of the website.
"I want to put a hit on myself," Bollinger wrote, according to an arrest warrant affidavit obtained by The Daily Camera.
Bollinger took her boyfriend's Glock 9 mm pistol and Lopez used the pistol to shoot Bollinger dead.
Lopez said that his intent was to meet with Bollinger and convince her that she didn't need to die. He told officers he spoke with her for several hours and drove around together before he took her home.
After investigators revealed phone records showing his phone had been in the area her body was located, he changed his story and said that when they were driving around, she asked him to stop the car and fled to a wooded area where she shot herself.
He was forced to change his story again after investigators told him they knew Bollinger had not shot herself. He said he pulled the trigger after he prayed with her. Toxicology results of her body showed she had a high level of heroin in her system.
Pleads Guilty
Lopez was charged with first-degree murder but pleaded guilty to second-degree murder on Dec. 3 in a plea deal that avoids the possibility of life in prison.
Under the agreement, Lopez will serve 48 years in prison and five years of parole, reported ABC 7.
But Bollinger's father Ted Bollinger said he didn't agree with the deal.
"There's no justice in this," he told the broadcaster. "And for Adams County to have enough evidence to convict him and then make him an offer is a spit in my family's face."
At the sentencing, he spoke out.
"You took advantage of my daughter," he said. "She was vulnerable and drugged … You premeditated. Brutally shot and killed my baby. I asked for an eye for an eye. You have been protected. The Bollinger family had no say in this. This is a deal with the devil."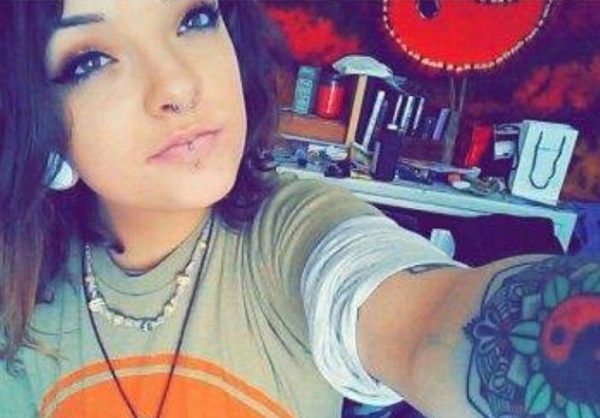 Should Have Called 911
Prosecutors said that Lopez had two choices: report the Craigslist post or call 911. Instead, he took a different path that ended in Bollinger's death and a prison sentence.
Lopez told officers he received the gun he used to kill Bollinger for payment with the hit, reported 9 News.
At the sentencing, a prosecutor called Lopez a predator.
"Natalie Bollinger was a 19-year-old girl with her whole life ahead of her. The defendant was a predator," Chief Deputy District Attorney Ally Baber said.
"He didn't respond as a human being. He responded as a predator," she said.
From NTD News