News Analysis
Christmastime is here—well, almost—but talk of global warming hasn't slowed down with the cooling weather. In fact, it seems like concern about the climate influences everything these days.
In Washington, the solidly Democratic House has given a divided but Democrat-controlled Senate an expensive new piece of legislation. The $2 trillion "Build Back Better Act" was approved by the House on Nov. 19 with opposition from just one Democrat, Jared Golden (D-Maine).
Unsurprisingly, the word "climate" appears in it 131 times, while the words "greenhouse gas" or "greenhouse gases" appear 72 times.
This isn't a new trend. The $1 trillion infrastructure measure, now the law of the land, uses the word "climate" 22 times and the word "carbon" a staggering 203 times.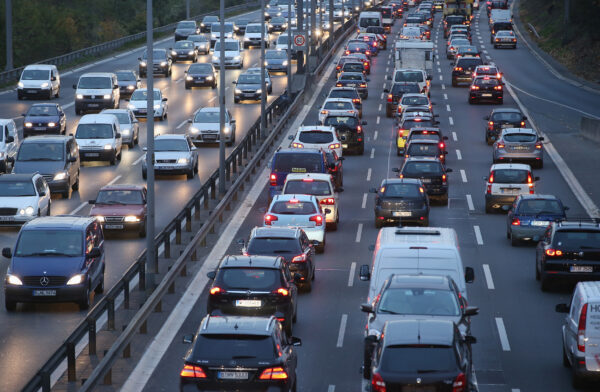 After four years of President Donald Trump, 2021 marked a return to Obama-era form on many issues, climate policy being among them. The Biden administration has stepped up the focus on all things climate, even beyond the precedent set under President Barack Obama—all while debate about the existence, causes, and trajectory of climate change has faced unprecedented suppression.
Within days of taking office, President Joe Biden signed a major executive order on climate change that tied climate to everything from national security to environmental justice. An executive order in May tasked various parts of the federal government with developing new measures for estimating climate-related risk.
In a recent Twitter thread, journalist Michael Shellenberger discussed a new report from the Fed that suggests that climate-related policy could pose more of a threat to banking than the climate itself. He said the Biden administration's ambition to "radically alter how America's banks lend money, the energy sector, and the economy as a whole," said to be a response to climate change, could be driven by wealthy shareholder activists who stand to become richer in the process.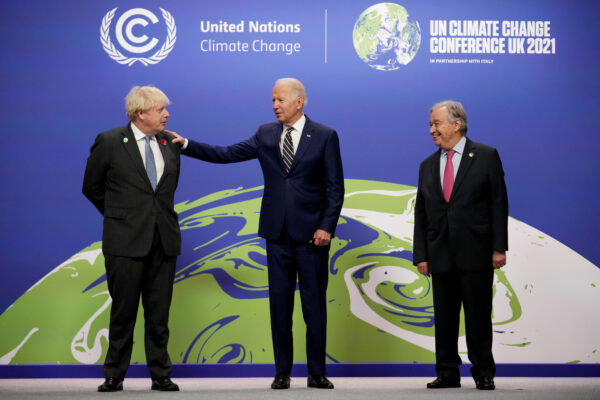 World leaders ranging from the UK's Boris Johnson and India's Narendra Modi to China's Xi Jinping and Canada's Justin Trudeau have often spoken on the imminent dangers of climate change—dangers that, in retrospect, often recede across the horizon to some future date in the near (but not too near) future (the Competitive Enterprise Institute has summarized some of this memorable doomsaying, as first gathered by Tony Heller).
Unsurprisingly, politicians and other government officials have used concerns about a warming planet as a mandate to expand their powers, not just in one area, but in virtually all spheres of life. Everything has something to do with climate change, it seems.
In China, a series of power cuts this autumn may have been prompted in part by the U.N.'s COP26 Climate Conference, according to University of South Carolina Aiken professor Frank Tian Xie. Writing in The Epoch Times, Xie said China's Xi wanted to "look good in front of other world leaders if he made a promise that China would slash carbon emissions, power consumption, and pollution levels within a month, at all costs."
In August, the U.S. Department of Health and Human Services launched the new Office of Climate Change and Health Equity. Assistant Secretary of Health and Human Services Rachel Levine said the new office would "use the lessons learned from COVID-19 to address these disparities, prioritizing and protecting the nation's health."
Many other government officials have speculated about applying such "lessons learned" from COVID-19 to climate change, including through climate lockdowns. In his remarks to the 2020 G-7 Speakers Meeting, Sir Lindsay Hoyle, the speaker of the UK House of Commons, appeared to advocate for COVID-19-style "limitations on personal choice and lifestyle" to address climate change. Mariana Mazzucato, an economist at University College London who has served on panels for multiple governments and the World Health Organization, wrote in a September 2020 article for Project Syndicate that "in the near future, the world may need to resort to lockdowns again—this time to tackle a climate emergency."
The high-intensity climate rhetoric of 2021 culminated at COP26 in Glasgow, Scotland, where signatories to the final agreement reached at the event pledged to "phase down unabated coal," softening language in an earlier draft (from "phase out") at the request of India.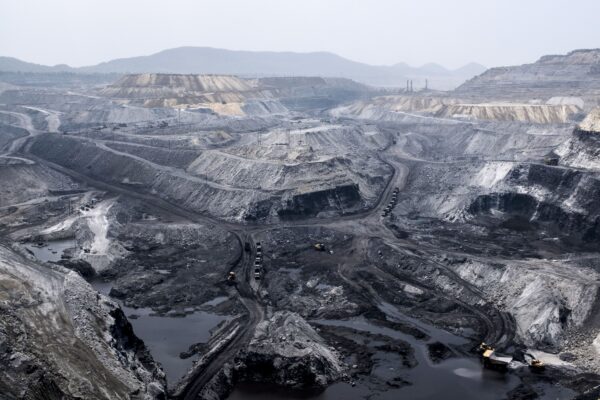 U.N. Secretary-General Antonio Guterres said the final document was "not enough."
"We must accelerate climate action to keep alive the goal of limiting global temperature rise to 1.5 degrees," Guterres said, urging the world to enter into "emergency mode."
The Intergovernmental Panel on Climate Change's (IPCC) latest report, released in August, is less extreme in tone, even stating that the likelihood of high emissions scenarios that have been modeled is "considered low in light of recent developments in the energy sector."'
Even as climate science has been used to expand the power of governments and multilateral agencies, differing perspectives have persisted.
Researcher Valentina Zharkova told The Epoch Times that her predictions of a Grand Solar Minimum have been vindicated, meaning global cooling could begin in the near future. Notably, while some months reportedly approached or surpassed record global highs in 2021, the 2021 cold season at the South Pole was the coldest on record.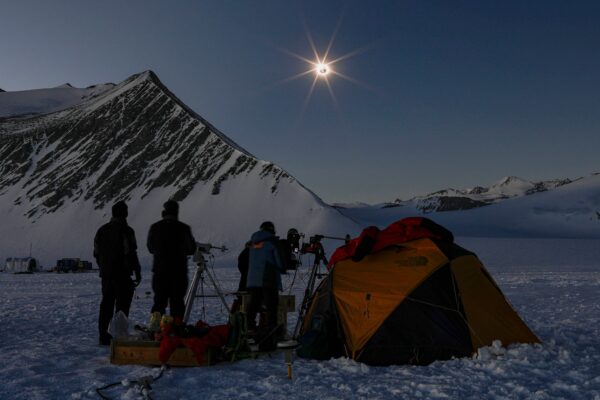 Another study concluded that climate change is primarily driven by the sun and not by carbon dioxide.
"In their insistence on forcing a so-called scientific consensus, the IPCC seems to have decided to consider only those data sets and studies that support their chosen narrative," Ronan Connolly, the lead author of the study, told The Epoch Times.
In other new research, economist Ross McKitrick has challenged a key statistical methodology used to attribute climate change to greenhouse gas emissions, spurring a debate with one of its developers, as detailed in The Epoch Times.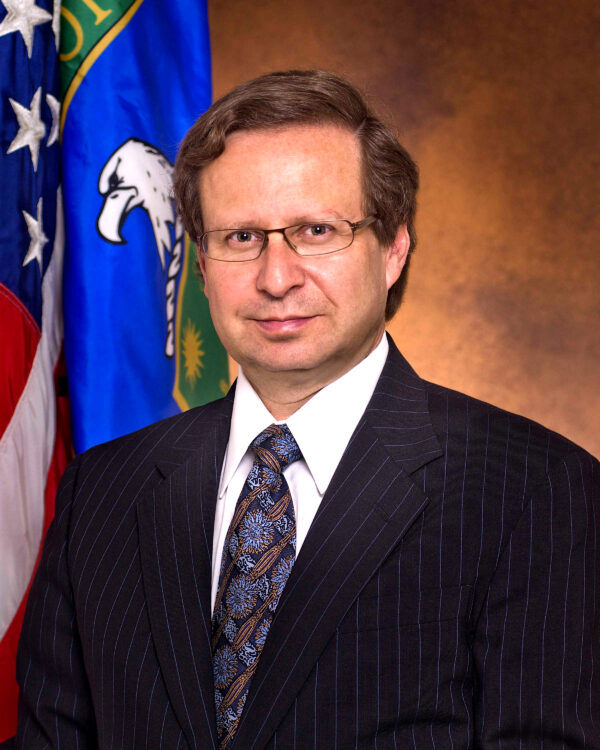 Steven Koonin, a theoretical physicist who served in the Obama administration's Department of Energy, told NTD Television that rapid, politically driven changes to energy were dangerous.
"If we make changes too fast, it will cause more damage than any conceivable damage from climate change," Koonin said.
Chris Wright, chief executive of the natural gas firm Liberty Oilfield Services, told The Epoch Times that climate change is real but that there's "no chance" of the world reaching net-zero by 2050. At a time when some climate science conclusions are prompting massive global action, debate would seem vital—even indispensable.
But Big Tech companies such as Google, Facebook, and Twitter have moved to stifle those conversations by defining some content as climate misinformation and either demonetizing it or otherwise suppressing it.
This anti-free speech trend will likely continue in 2022. Yet, the new year may also bring new concessions to the need for cheap, reliable energy, particularly if Republicans take both the House and Senate. In the medium- to long run, advances in fusion and other energy technologies may help solve the world's energy needs.
Still, it's hard to imagine the rhetoric on climate will cool down any time soon.