In an attempt to contain imported cases of the CCP virus, China closed off its border with Russia, causing many Chinese nationals who live or work there to be stranded.
After the outbreak of the CCP (Chinese Communist Party) virus, commonly known as novel coronavirus, Russia first closed its entire 2,600-mile-long border with China on Jan. 30, and stopped most of scheduled flights into China on Feb. 1.
Russia also banned travelers from China and evacuated its citizens from China in February.
Closed Ports
Chinese authorities closed the land ports at Heihe city, Suifenhe city, and Dongning city in Heilongjiang province, as well as Hunchun city in Jilin province, on April 4 and April 7. All are cities that border Russia.
Then, land ports at Manzhouli and Heishantou in Inner Mongolia were closed before April 11—leaving no land ports with Russia open.
For Chinese nationals who wish to fly back home, China's foreign ministry said they are required to install a mobile "health code" app beginning on April 15. Chinese citizens must update their health information every day for 14 days before they take a flight back to China.
Then, the Heilongjiang provincial government announced on its website on April 15 that people would not be allowed to take flights into China if they present any CCP virus symptoms.
Because there are very few flights currently operating between Russia and China, most Chinese in Russia would choose to fly to a border city, and then take a bus to land ports to try their luck.
However, some Chinese found ways to cross the border illegally.
The Heilongjiang provincial health commission reported on April 16 that a diagnosed patient Mr. Chen entered China via the Suifenhe port on April 7.
It's unclear how Chen entered China.
The provincial government offered rewards to citizens who report people who illegally crossed the border. "Anyone who reports a case of someone entering China illegally will be rewarded 3,000 yuan ($424). Anyone who detains individuals who entered China illegally and hand them to the government will be rewarded 5,000 yuan ($706)," the government posted on its official Weibo account on April 13.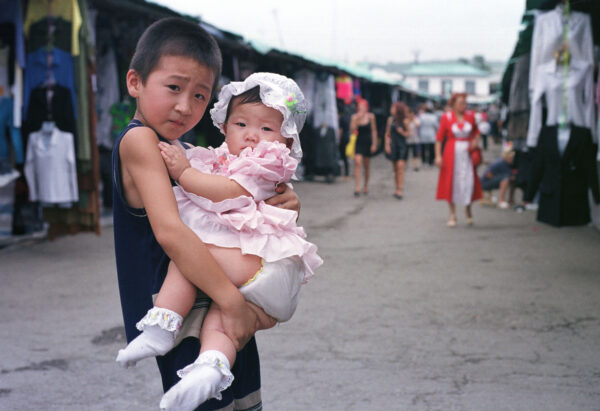 Chinese Stranded
On April 13, Chinese who were stranded in Blagoveshchensk city, Russia posted a video on social media and asked for help. Blagoveshchensk and Heihe city of China are separated by the Amur river.
"Every day, more Chinese arrive here [from other Russian cities] to wait and enter China. But we can't cross the border and nobody gave us any explanation," the man said in the video. Then, another man joined him in the video and pleaded for the Chinese government to help.
The netizen who posted the video explained that 31 Chinese were stranded in Blagoveshchensk and had to sleep on the streets because they did not have enough money to pay for accomodations.
The Chinese consulate in Vladivostok, Russia notified nationals on April 7, 15, and 16 that the land ports were closed and people should not try to return to China via Vladivostok.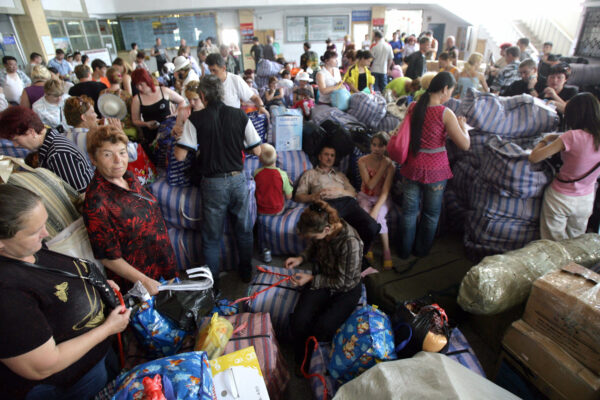 Life In Russia
There are some Chinese nationals who want to return home, while others have been expelled by the Russian government.
Xiu Ping has lived in Moscow for more than 20 years. She told the Chinese-language Epoch Times on April 16 that the Russia government shut down two large wholesale markets—the Sadovod market and Lyublino market—in Moscow at the end of March.
"Tens of thousands of Chinese businesspeople work at these two markets," Xiu said. "Since March 28, Russia launched a stay-at-home policy."
Xiu introduced that many of these Chinese businesspeople lived in crowded places to save money, and may want to return to China where they have families.
Moscow mayor Sergei Sobyanin spoke about the outbreak during an April 10 interview with the state-run RIA Novosti news agency.
Sobyanin said that the city punished several hundred Chinese citizens who violated the city's quarantine rules put in place to prevent the CCP virus from spreading. Dozens were repatriated.
In Moscow, people who violate quarantine rules can be fined up to 5,000 rubles ($68).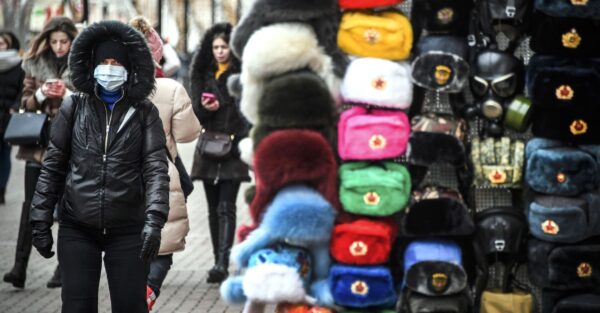 Chinese historian Li Yuanhua criticized the Chinese authorities' decision to block off its border with Russia, and urged the government to allow people to go back home.
"Chinese regime knows very clearly that Russia is expelling some Chinese, but it still closed off the borders and refused to let Chinese go back home… It's a sharp contrast from Western countries that overcame difficulties to evacuate their citizens from China when the virus first broke out," Li told the Chinese-language Epoch Times on April 15.
Mr. Yu, a resident in Harbin city, Heilongjiang also thought Chinese authorities made the wrong decision. "No matter if they are studying in Russia or doing business there, they have parents and siblings in China. It's their right to come back home…The authorities didn't take responsibility. It should evacuate people," he said.