Chinese Communist Party (CCP) leader Xi Jinping will not be attending the upcoming United Nations climate summit. Experts say factional infighting among top CCP officials prevent Xi from traveling abroad. And securing his leadership is top priority.
The United Nations Climate Change Conference (COP26) will be held in Glasgow, Scotland, from Oct. 31 to Nov. 12. The news that Xi will be skipping the event was first noted in the Western media through comments made by the event's host, British Prime Minister Boris Johnson, to The Times on Oct. 15.
It's been almost two years since Xi traveled abroad, the longest time since coming to power in 2012. His latest trip outside China was on Jan. 17, 2020, during a two-day visit to Naypyidaw, the capital of Burma (also known as Myanmar), where he promoted his Belt and Road Initiative (BRI, also known as "One Belt, One Road"), a massive infrastructure project.
Li Yanming, a U.S.-based expert on Chinese current affairs, told The Epoch Times that Xi is seeking re-election next year, and he decided not to travel outside China in a bid to secure his leadership and prevent any risk of a political coup.
The Sixth Plenary Session of the 19th CCP Central Committee will be held in November, which is set to pass a resolution that would further reinforce Xi's political standing. Thus, Xi can be re-elected for a third term in the 20th CCP's Congress in 2022, breaking the de facto two-term limit.
Conflict among top Party officials is an ongoing issue. To maintain his core position in the CCP, Xi launched a massive anti-corruption campaign.
"By 2017, about 440 cadres at or above the vice-provincial military level and other central management cadres were investigated or arrested. Most of these cadres were promoted under Jiang Zemin and Zeng Qinghong. These people hate Xi to the bone. If Xi fails in the 20th CCP's congress major power struggle, he is likely to be 'liquidated' by his political opponents," Wang Youqun, a Chinese current affairs commentator, told The Epoch Times. "Xi actually has no way to retreat."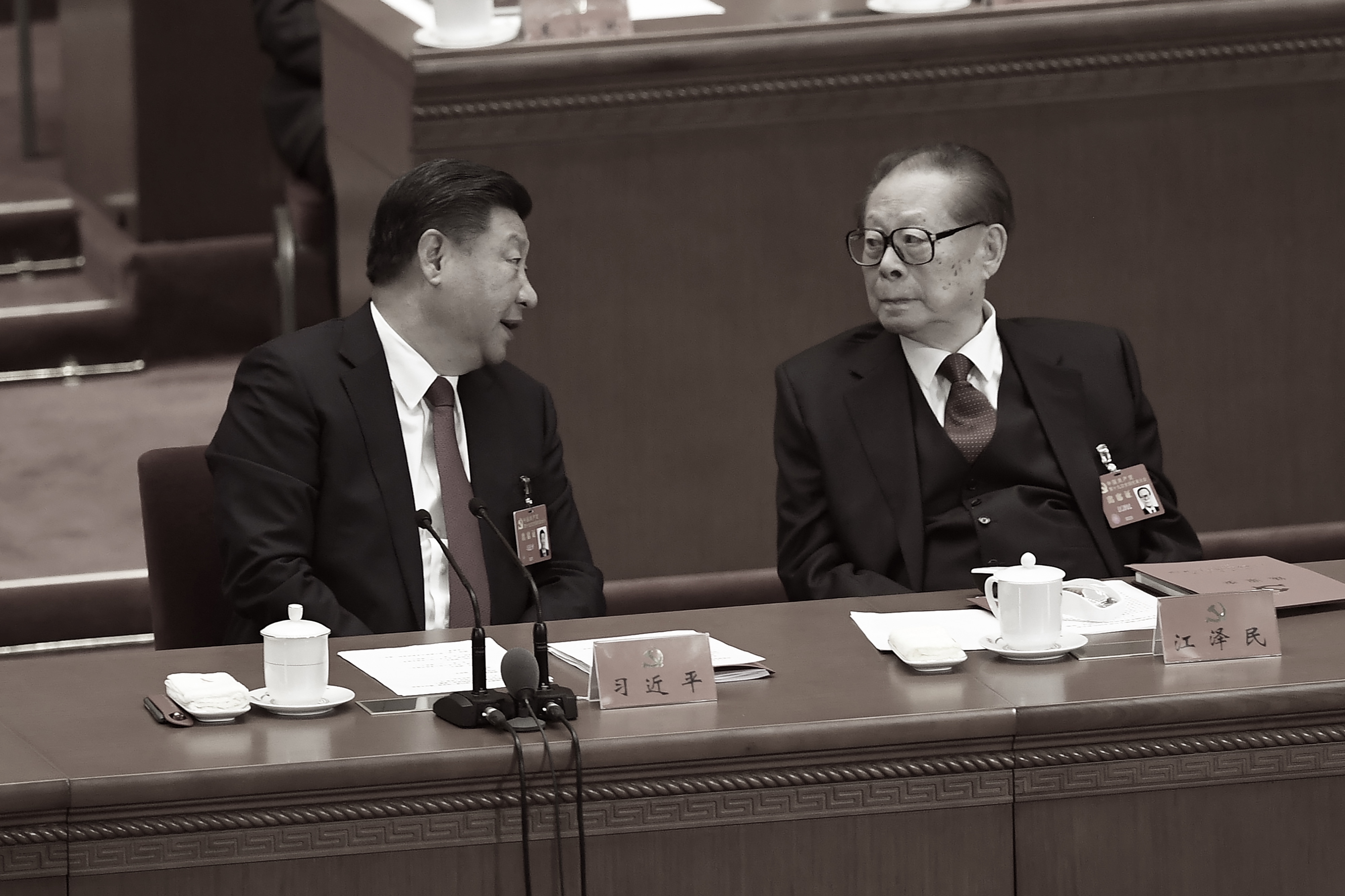 Li mentioned the case of Lai Xiaomin, former CCP secretary and chairman of Huarong Asset Company, who was sentenced to death on Jan. 5 for allegedly committing bigamy and receiving bribes. He was executed within 24 days in Tianjin.
Li said that it was unusual for the CCP to give Lai a swift execution, as death sentences would either be delayed or eventually dropped for hight-ranking officials.
Li said that Lai could have been part of a plan in bringing down Xi.
In September, some Chinese news portals such as NetEase and Sohu published an article, which claimed that Lai and two senior police officers plotted a coup against Xi, but the plan was foiled and all three were arrested. The article was taken down, but a screenshot was captured by Hong Kong Economic Journal.
Li said the article revealed the real reason for Lai's execution. The mastermind behind the coup plot is supposedly Xi's main political rival: former CCP leader Jiang Zemin and his faction.
Lai was a member of the power circle of Zeng Qinghong, the second most powerful figure of Jiang's faction. Therefore, the reason behind Lai's swift execution is not corruption, but his alleged role in the coup, according to Li.
It's noteworthy that on the same day that Lai was executed on Jan. 29, state-run media Xinhua issued a high-profile article that stated, "There is no immunity from death for corruption, no one outside the law, no power above the law." Li said the article is a veiled threat from Xi—a warning to his political opponents—and shows that the conflict among the Party elite has recently heated up.
China expert Qi Jiazhen shares the same views. Qi, a member of the Independent Chinese PEN Center and director of the Qi Cultural Foundation in Australia, told The Epoch Times: "Xi still wants to be re-elected, but many Party cadres expect to pull him down. Once he leaves the country, he might not be able to come back."
In addition to political instability within the country, "Xi Jinping is well aware that if he shows up at an international conference, he will immediately face accountability for the COVID-19 pandemic," Li Yuanhua, an expert on Chinese history and former associate professor at the College of Science of Capital Normal University, told The Epoch Times' sister media NTD.
In June, the United States, Britain, and other world leaders at the G-7 summit discussed launching independent investigations into the origin of COVID-19, amid questions whether the virus leaked from China's P4 lab in the Wuhan Institute of Virology.
On environmental issues such as climate change, Li said that Beijing is not really doing anything to reduce carbon emissions, and Xi will not attend the climate summit in order to avoid embarrassment and accountability.
Last year, Xi vowed to hit peak emissions before 2030 and for carbon neutrality by 2060.
China produces the most carbon emissions—accounting for 27 percent of total global emissions—and the country's emissions more than tripled over the previous three decades, according to U.S.-based Rhodium Group.