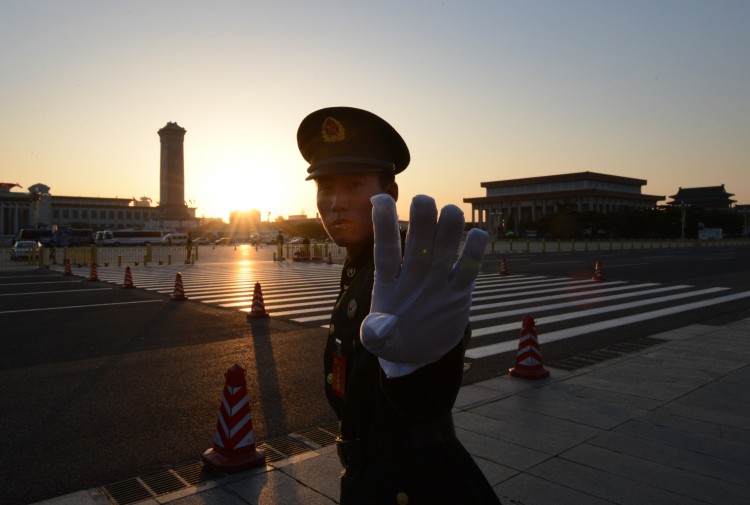 Chinese authorities have rounded up and arrested more than 2,500 private detectives across the country, charging them with illegally sourcing and distributing private data, in a crackdown that analysts believe is politically motivated.
Private eyes are used by some civilians to find information about the unsavory misdeeds of Chinese Communist Party officials, featured in a series of scandals involving mistresses and corruption. The spate of arrests triggered speculation that the regime specifically initiated it to prevent such information from reaching the masses.
Officials began arresting the private eyes in mid-January; they operated in a legal gray area, and were also often used by Communist Party officials to dig up dirt on rivals, according to Radio Free Asia.
Radio Free Asia reported that more than 1,152 private detectives were arrested, but the Oriental Daily cited the Hong Kong-based Information Center for Human Rights and Democracy saying that more than 2,500 were grabbed.
The Daily report said that private detective agencies are technically banned in China, but have to use the trademark "detective company" in order to operate. When they are used to investigate family disputes and businesses, Chinese authorities in the past generally have not gotten involved.
Private investigators across China told RFA that the reports were true. "They are cracking down hard right now," Chongqing-based private eye Wang Tao told the broadcaster, saying that his company had to shut down its website since the start of January out of fear of an impending crackdown.
"Our company works out of rented offices and doesn't have a sign up, so [our website] is the only way we get business," Wang said. "Even if we put up a sign, it wouldn't be for 'Private Detective Agency,' because the authorities are really going after the industry this year," he added.
A detective in Shanghai who did not wish to give his name said that "things have got pretty tense lately," about the crackdown.
Radio Free Asia's Cantonese service reported that another Shanghai private eye said that the crackdown likely started because there was an increase in cases related to official corruption following the 18th National Party Congress in November.
Zhu Ruifeng, the editor of the People Supervision Network anti-corruption website, told RFA that officials often call on private detectives to dig up dirt on their political rivals and investigate alleged corruption.
His website disclosed sex scandals linked to officials in the mega-city of Chongqing.
"Mostly, it's the mistresses or wives of officials, but often it's their political rivals who hire private detectives," Zhu told the broadcaster. "They are very professional and have all the right equipment," he added. "They get hired to follow people, and to take photos of them."
But Zhu said that the real reason the communist regime wants to arrest the private detectives relates to Chinese citizens' efforts in exposing official corruption. "The authorities are really only concerned with protecting the privacy of corrupt officials," he said.
Chen Yongmiao, a Chinese constitutional scholar, said that the Communist Party has recently made a point that ordinary citizens must take efforts to help combat official corruption, but he says their stance is hypocritical given that they also ordered the crackdown on private detectives.
"This must be a political thing since so many people were arrested. Its purpose is to combat the social forces of uncertainty and to avoid the threat it poses to the [Communist Party-ruled] state system," Chen told New York-based New Tang Dynasty Television. "Private detectives in tandem with microblogging can bring down a lot of officials."
The Epoch Times publishes in 35 countries and in 21 languages. Subscribe to our e-newsletter.