Chinese technology giant Tencent has bought a 5 percent stake in Melbourne-based Afterpay as it contends in U.S. markets with a push to ban Beijing-backed software from being used by U.S. officials.
The announcement came on May 1 with Tencent Holdings paying around $300 million (US$192.8 million) for its stake in Afterpay.
In a statement, Afterpay co-founders Anthony Eisen and Nick Molnar said they were privileged to have Tencent become a substantial shareholder in the business and were hoping to learn from one of the "world's most successful digital platform businesses."
Tencent's Stake in Afterpay
Afterpay is a digital payment service that has gained popularity with millennials and Generation Z consumers.
It allows customers to buy something now and pay it off later in fortnightly installments. Afterpay does not conduct a credit check on customers, making it less stringent than credit cards.
According to an October 2019 press release, Afterpay conducts "millions" of purchases each month working with over 30,000 businesses locally. It is also expanding into the United Kingdom and United States.
Tencent's Chief Strategy Officer James Mitchell said that outside of China, the company was keen to invest in pioneering financial technology companies and Afterpay aligned "well with consumer trends developing globally."
"We look forward to a deep and long-term business partnership between Tencent and Afterpay," he said.
Analysts believe Tencent's stake could aid its bid to compete outside of China with companies such as Visa and Mastercard. For Afterpay, it may be a potential springboard for expansion into Asia.
Last year, Tencent bought a 10 percent stake in the online forum Reddit for $232.5 million (US$150 million). Commenting on the move, James Gorrie, author of "The China Crisis," said Tencent was establishing another channel for the Chinese Communist Party (CCP) to spread its influence.
"But just as compelling about Reddit's new owners is Tencent's—and the CCP's—access to the personal information of millions of Americans and other Westerners," he said.
Tencent is an active investor globally with over 456 companies in its portfolio.
US Bill Against Chinese Espionage
In the United States, republican senators Ted Cruz (R-Texas) and Josh Hawley (R-Mo.) announced on April 30 they would be introducing a bill aimed at banning federal employees from using tech platforms that are subject to influence by the CCP.
It would require an annual list of technology companies be compiled and submitted to Congress. The companies would be those believed to be "subject to influence or control" by the Chinese regime.
The Countering Chinese Attempts at Snooping Act of 2020 would ban officials from conducting business over any social media, smartphone application, and telecommunications technology that are "produced, operated, or hosted" by companies on the list.
The bill identified five Chinese tech companies Tencent, Huawei, ZTE, Alibaba, and Baidu. It recognises these companies will assist the CCP to engage in espionage via their products and gain "insight into the profiles, activity, or location of foreign users."
In 2017, the Chinese regime introduced the national intelligence law that mandated private companies in China must "support, assist and cooperate with the state intelligence work." The implied power allows authorities to access data from China-based companies.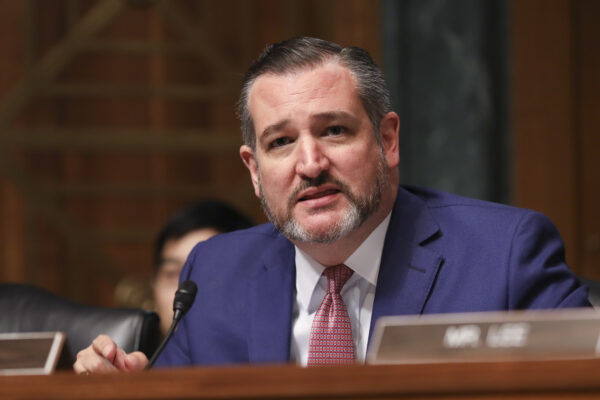 Senator Cruz said, "Companies like Tencent and Huawei are espionage operations for the Chinese Communist Party, masquerading as telecom companies for the 21st century."
Senator Hawley called Tencent "a glorified surveillance arm of the Chinese Communist Party."
When questioned about security concerns, Afterpay told The Epoch Times via email that Tencent was a "significant fintech investor globally" and there was "nothing different here from a normal investment standpoint."
"There is no board representation. It's purely a financial investment," a company spokesperson said.
"Afterpay will approach any opportunities as they arise in the right governance format of any publicly listed company."
What is Tencent Holdings?
Tencent is a Shenzhen-based conglomerate with a broad range of interests including in video gaming, entertainment, start-up investments, and supporting China's push to develop its military industrial capabilities, according to the U.S. State Department. It is best known for its communication platforms WeChat and QQ.
WeChat is a messaging app which currently has 1.1 billion monthly users worldwide, it is one of the largest messaging apps in the world after Facebook and WhatsApp.
Its largest following is in China, where competitors Facebook, YouTube, Google, and WhatsApp are banned.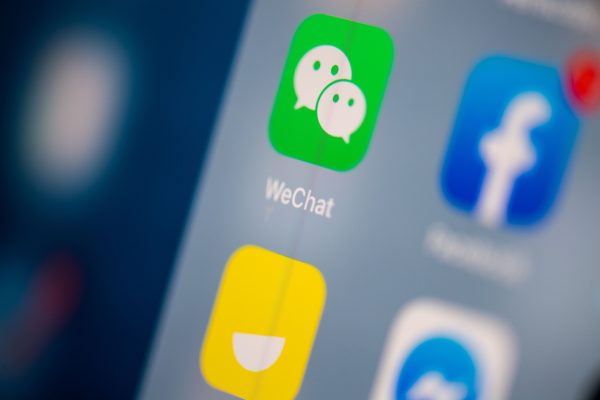 WeChat has come under scrutiny for its censorship of content from overseas news outlets such as Radio Free Asia, Voice of America, and The Epoch Times.
Concerns have also been raised over the lack of encryption of messages, and surveillance carried out on the platform.
In Feb 2018, a Beijing-based reporter for the Financial Times shared an incident when she went to renew her visa application. She wrote on Twitter that a Chinese police officer asked her about messages she sent online:
"At my annual China visa renewal:
Police officer: I saw you posted on social media about organising an event for journalists on the 8th
Me: I don't think I did…
Me: *thinks, does he realise he saw that by surveilling my private messages and not on my public feed*."
At my annual China visa renewal:

Police officer: I saw you posted on social media about organising an event for journalists on the 8th

Me: I don't think I did…

Me: *thinks, does he realise he saw that by surveilling my private messages and not on my public feed*

— Yuan Yang (@YuanfenYang) February 9, 2018
Currently, in Australia, the defence force does not allow personnel to download WeChat on their mobile phones.