China's communist regime is gearing up to promote "scientific childbearing" in an effort to resolve the low birth rate in the country.
Officials at various local levels will be implementing activities to increase the fertility of eligible female citizens and promote childbearing. This will include girls as young as 15 receiving folic acid supplements and women as old as 49 receiving assistance from local reproduction-focused medical teams, according to Chinese media reports.
Netizens Expose the Reality
One notice was issued on June 25 in a community in Sichuan, western China to conduct a survey of "fertility willingness" among women of childbearing age—which was given as being aged 15 to 49—and the registration of interested individuals at health centers so that they could receive folic acid for free.

An internet user from Beijing commented on the plan: "Those who are 49 now were born in 1974. The draconian measures at that time restricted their will to give birth, now they're being forced to give birth. Is it really that hard to treat people like human beings?"

A netizen in Jiangsu said that women used to be threatened with the loss of their jobs when they wanted to have children. Now the restrictions had finally been lifted, she wrote, "but we are already over 40."

Another netizen wrote that "There's not enough chives, [the regime's] worried."

"Chives" has long been a popular Chinese euphemism to describe how the communist regime views the people of China. According to the metaphor, the regime can cut them freely whenever it desires, assuming they will simply grow back again.

"Is it [the regime] going to force the 12-year-old to get pregnant sometime soon?" a netizen asked on social media.

Another netizen said, "It was 'No newborn for 100 days' for the entire village back then. Now it's aiming to raise the birth rate!"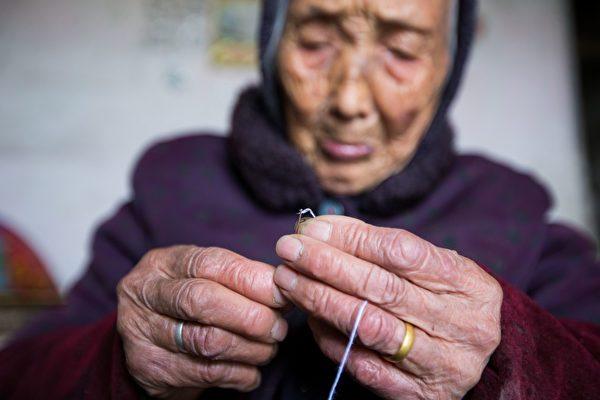 Ageing and Negative Population Growth
China is experiencing the disastrous consequences of the Chinese Communist Party's
one-child policy
, which was implemented between 1979 and 2016 and involved state programs of forced abortion, sterilization, and infanticide—with the latter perpetrated against baby girls in particular.
A 2023 
report
on Chinese population research indicated that the Chinese birth rate has declined continuously and rapidly.
To counteract the population decline, China initiated a three-child policy in 2021. However, the report admitted that the Chinese people's willingness to bear children is extremely low, with the number of newborns continuing to drop in 2022.
Chinese newborns last year numbered only 9.56 million—the lowest since 1949 when the Chinese Communist Party (CCP) took over.
The report predicted that China's total population will drop to 479 million by 2100, accounting for just 4.8 percent of the world's total population—as opposed to its currently comprising 17 percent of the world's total.
"By then, China will no longer be a populous country," said the report.
The report went on to say that Chinese people over the age of 65 accounted for 14.2 percent of the population in 2021, making it a deeply ageing society; this increased to 14.9 percent in 2022.
China will officially become a "super-ageing society" around 2032, the report estimated.
In 2022, the Chinese regime finally admitted its first year of negative population growth, a long-anticipated detrimental effect of the cruel one-child policy.
According to official data from the National Bureau of Statistics, the natural population growth rate in 2022 was -0.60 per thousand people, the report said.
The report also suggested a relief policy to encourage fertility, such as cash payments, preferential taxation, housing, and child care subsidies.
The relief would, in turn, help to stimulate consumption and resolve Chinese economic problems such as insufficient domestic demand, weak consumption, and overcapacity, the report said.
However, Yi Fuxian, a senior scientist in obstetrics and gynecology at the University of Wisconsin-Madison, said in a BBC
report
 that while Beijing is poised to replicate Tokyo's policies to lower parenting costs, "China, which is 'getting old before it gets rich,' does not even have the financial resources to fully follow Japan's path."
Li Yun contributed to this report.