Sedans have been the most important products in Cadillac's lineup in recent years. However, with SUVs becoming more popular than ever with consumers, especially in North America, the American brand recognizes that it's time to diversity its offerings in those segments.
Kicking off this shift is the brand's entirely new subcompact crossover, the Cadillac XT4.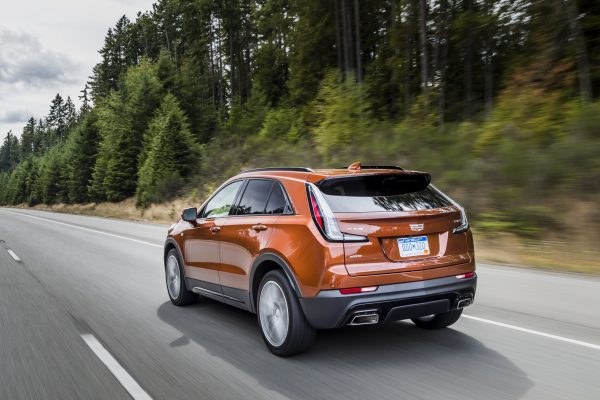 This vehicle will be an important one for the General Motors premium brand, especially in Canada where smaller crossovers are selling especially well. The designers say that they considered their inspiration to be what the largest Cadillac vehicle available, the gigantic Escalade SUV, might look like as a puppy. The result is big eyes in the form of oversized headlights, and puppy-like large feet represented as standard 18-inch alloy wheels set very wide and close to the car's four corners.
It arrives with a newly developed engine, a 2.0-litre four-cylinder with a twin-scroll turbocharger that delivers 237 hp and 258 lb.-ft. of torque between 1,500 and 4,000 rpm. Up to 97 percent of that torque remains available between 4,000 and 5,000 rpm to further extend the power band. Its valvetrain swaps automatically between three different modes, using either the full length of the cylinder, a low-lift mode under reduced demand, or deactivation of two cylinders in situations such as highway cruising to help promote fuel efficiency as much as possible. The nine-speed automatic transmission switches neatly between its gear ratios, which allows the powertrain to combine into a smooth, relaxed feel that rarely takes away from the driving experience.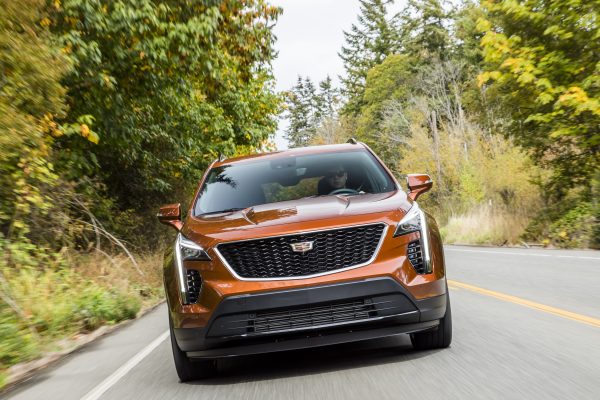 Most Canadians who buy an XT4 will opt for all-wheel drive, which means they'll take home a twin-clutch system that can send 100 percent of available torque to either axle and distribute power between the rear wheels as needed. Drivers can manually select from front-wheel drive, on-demand all-wheel drive, and sport modes.
While the front row of its interior design is attractive with active lines and a sleek screen and button layout, it's the second row that those with families will appreciate. The seat comfort and legroom are enough to keep even tall passengers comfortable for longer drives, a rarity in this segment. This does translate to a slightly smaller cargo area than average, which certain potential buyers may wish to keep in mind.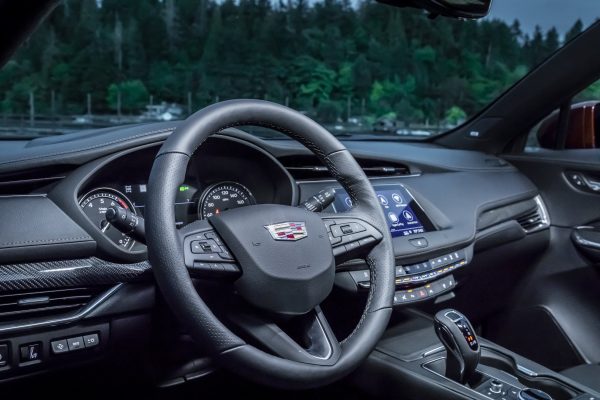 Where the XT4 excels is in its infotainment, connectivity, and safety features. It's currently unusual to find Apple CarPlay and Android Auto integration in small luxury crossovers. Audi is the only other premium brand to offer both, and its competitor in this segment, the Q3, will have both in its next generation when it launches very shortly. Among other luxury brands, smartphone connectivity is either an expensive option or is not available, which means that Cadillac's inclusion of both as standard equipment in the XT4 stands out.
It also comes with a standard 8-inch user-friendly screen with high-resolution graphics that can be manipulated with touch or through a rotary dial controller. In-car 4G LTE WiFi is available by subscription, and the rear seat reminder safety system is included to remind drivers not to accidentally leave any passengers behind in the second row.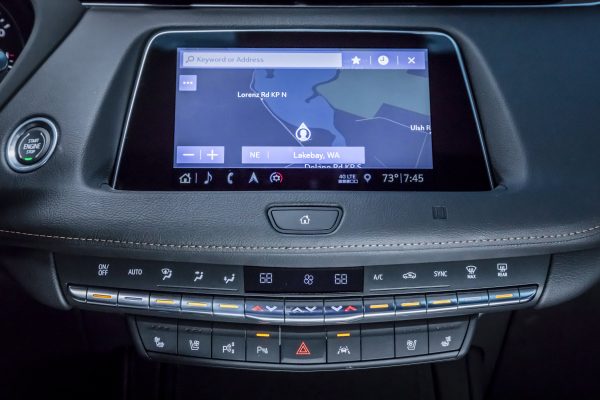 Notably for Canadians, several key winter-weather features are standard equipment, including heated front and outside-rear seats and a heated steering wheel.
While pricing starts at $37,900 in the entry-level Luxury trim with front-wheel drive or $41,295 with all-wheel drive, the two upper trims are identically priced at $46,295 and give buyers a choice between Premium Luxury and Sport. Both come with ambient lighting, wood interior accents, front and rear parking assist, power liftgate, a memory driver's seat and mirror, rain-sensing wipers, and safety technologies that include lane change alert, blind spot alert, rear cross-traffic alert, and haptic safety alert seat, among other inclusions.
In the Premium Luxury trim, features also include real leather upholstery, satin aluminum roof rails, illuminating door handles, metallic side molding and fascia accents, and optional aluminum interior accents.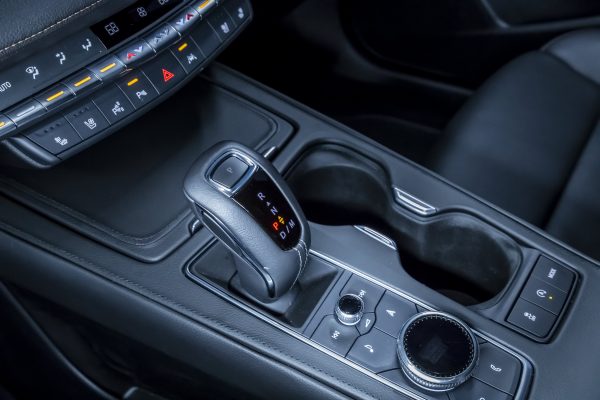 In the Sport trim, gloss black exterior accents are added, as are white tail lamps, a unique steering wheel, available carbon fibre interior accents, foot pedals with alloy accents, and front row seatback power bolster adjusters among other features. Those with the budget should opt to equip the active sport suspension with continuous damping control, available exclusively on the Sport trim for $1,395, which livens up the XT4's handling to make it engaging and entertaining.
Other high-end features are available only in packages such as Cadillac's rear camera mirror, which projects a rear-facing camera's view in place of the rear-view mirror, available as part of the $1,795 enhanced visibility package; ventilated and massaging front seats, part of the $2,795 comfort and convenience package; and adaptive cruise control and forward and reverse automatic braking, which form the $1,295 driver assistance package.
A well-equipped XT4 requires a significant budget, but for a technologically inclined young executive with a family, it could be the ideal choice.
Stephanie Wallcraft is a professional automotive journalist based in Toronto, Ontario.