Medicare will only cover a new Alzheimer's drug that costs $28,000 a year for patients who are enrolled in clinical trials, President Joe Biden's administration announced preliminarily Tuesday.
Aduhelm, made by Biogen, was approved by drug regulators last year. Since then, the Centers for Medicare & Medicaid Services (CMS) has been assessing whether to cover the drug.
In a preliminary decision memorandum, CMS said it would cover Aduhelm only for patients in "CMS approved randomized controlled trials" or trials sponsored by the National Institutes of Health.
The trials must satisfy certain criteria, including being conducted in hospital-based outpatient settings.
A Biogen spokesperson told The Epoch Times in an email that the proposed coverage "denies the daily burden of people living with Alzheimer's disease" and would "exclude almost all patients who may benefit."
"We will continue to urge CMS to align Medicare coverage for the class of amyloid-directed therapies with the populations studied in the respective clinical trials and guided by expert recommendations for appropriate use. We believe Alzheimer's patients should have access consistent with other therapies with FDA accelerated approval," the spokesperson added.
The proposal is for monoclonal antibodies directed against amyloid beta, a protein found in the brains of Alzheimer's patients, that have received approval from the Food and Drug Administration (FDA). Aduhelm is the only drug that meets that definition at present.
The prospect of covering Aduhelm through Medicare drove the administration to announce in November 2021 a hike in monthly Medicare premiums. Aduhelm was priced at $56,000 per year at the time.
Biogen slashed the price by about half last month in an attempt to get the government to cover the drug.
The administration's narrow coverage proposal is not finalized and could shift in the future.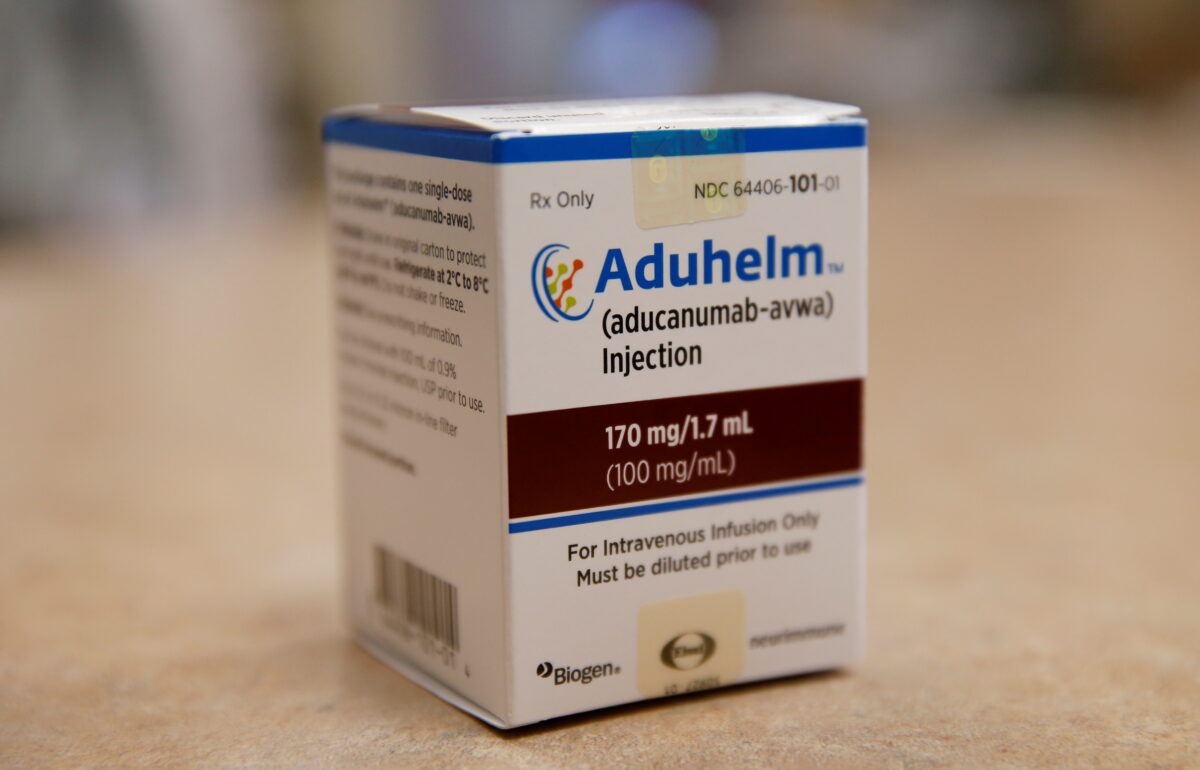 "CMS has proposed an evidence-based coverage policy after experts reviewed all relevant publicly available evidence and feedback received from stakeholders," CMS Administrator Chiquita Brooks-LaSure, a Biden nominee, said in a statement.
"Before finalizing this proposal, we will have more opportunities to hear from people with Medicare living with mild cognitive impairment due to Alzheimer's disease or mild Alzheimer's disease dementia, their family members and caregivers, as well as many other stakeholders, including patient advocacy groups, medical experts, states, payers, and industry professionals," she added.
If the proposal is finalized as is, CMS would review each clinical trial presented as possibly fitting the criteria. For approved trials, Medicare would cover most of the cost of Aduhelm as well as related services and other routine costs, such as scans.
Authorities said the limited coverage proposal stemmed in part from the potential harm the treatment presents. Side effects can include headache, dizziness, and brain bleeds.
"We believe that any appropriate assessment of patient health outcomes must weigh both harm and benefit before arriving at a final decision," Dr. Lee Fleisher, the CMS chief medical officer, said in a statement. "Therefore, based on the public comments submitted previously and evidence CMS reviewed, the potential for harm, and important questions that remain, we have determined that coverage with evidence development through clinical trials is the right decision for Medicare patients, clinicians, and caregivers, and we look forward to receiving feedback on the proposal."