Commentary
While Sweden once was one of the most favorable nations toward China, relations have soured over the years, with the Chinese ambassador resigning from his post in September. A combination of Sweden's support for human rights and a tough stance on China's wolf warrior diplomacy has led to loss of favor with the Chinese regime.
Gui Congyou had served as the ambassador to Sweden since 2017. In his four years, Sweden's foreign ministry had summoned him around 40 times and Swedish parliamentarians have twice requested his expulsion from the country.
Gui is considered one of China's wolf warrior diplomats. These individuals use aggressive rhetoric in the name of supporting the Chinese Communist Party (CCP) for fear of appearing weak back home.
Sweden has begun losing patience with this diplomatic strategy. The Nordic country was once one of the most friendly Western countries to China. It was the first Western country to establish diplomatic relations with China in 1950. However, things have deteriorated since then. A 2021 poll done by Pew Research Center revealed that people in Sweden holding negative opinions of the communist regime of China rose from 49 percent in 2017 to 80 percent in 2021.
A Wolf in Ambassador's Clothing
Gui both ridiculed and threatened Sweden's leadership publicly on multiple occasions.
Swedish freelance journalist Jojje Olsson said he had received an email from the Chinese embassy on April 9, 2021, accusing him of "moral corruption" and threatening him with the "consequences" of his coverage critical of Beijing.
Swedish politicians including Lars Adaktusson, a foreign policy spokesman for the Christian Democrats, immediately called for the ambassador to be expelled from Sweden.
On Jan. 18, 2020, Gui Congyou likened Swedish media to a "lightweight boxer," saying that "[i]t's like a 48-kilogram lightweight boxer who provokes a feud with an 86-kilogram heavyweight boxer, who out of kindness and goodwill urges the [smaller] boxer to take care of himself."
Sweden's government summoned Gui for his comments, and the Sweden Democrats, the Christian Democrats, and the Left Party called for the expulsion of Gui for his provocative rhetoric.
In November 2019, Gui said to Swedish public radio that "[w]e treat our friends with fine wine, but for our enemies we have shotguns," as reported by The Economist in February 2020.
The Swedish division of PEN, a freedom of speech organization, awarded writer and bookseller Gui Minhai the Tulcholsky Prize in 2019. He sold books critical of the CCP and was sentenced to prison in China for 10 years in 2020.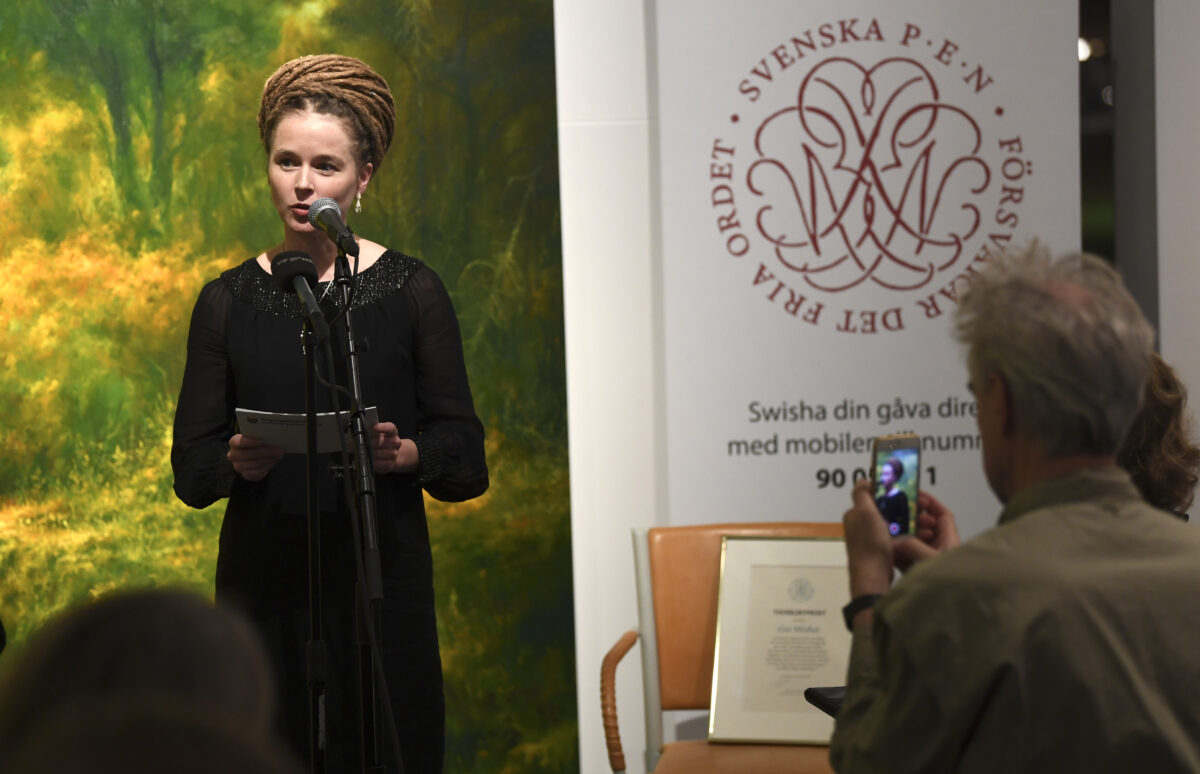 In response, on Nov. 7, 2019, the CCP's embassy in Sweden called Gui Minhai "a criminal," and "a lie-fabricator and rumor-spreader" on its official website, blasting the Swedish division of PEN's award as "a slap in the face."
Swedish Culture Minister Amanda Lind unveiled the award in November 2019 despite the pressure from the Chinese embassy.
In response to her attendance, Gui Congyou, China's ambassador to Sweden, threatened to cancel the trips of two Swedish business delegations to China, among other "countermeasures."
But Swedish Prime Minister Stefan Lofven replied that Sweden would not give in to threats.
"It is not okay to interfere with what the Swedish government does," Sweden's Foreign Minister Ann Linde said in an email to Reuters in 2019.
Gui made comments on other incidents related to the bookshop owner before his award.
On Sept. 2, 2018, three Chinese tourists had a dispute with a Swedish hostel. The hostel called the police, who removed the Chinese tourists. The Swedish prosecutor, Mats Ericsson, concluded no crime was committed, according to Reuters.
Two weeks later, Gui turned the incident into a fight.
He accused the Swedish police of "brutal treatment" of the Chinese tourists on the embassy's website. He even questioned if the Swedish government "respect[s] human rights dignity."
A Swedish government source told Reuters that the Chinese embassy's comments were related to Gui Minhai, the bookshop owner.
In reaction to Gui Congyou's repeated provocations, Linköping's mayor, Lars Vikinge, declared it was cutting off ties with Guangzhou, a former sister city with the Swedish city.
Sweden's second-largest city Gothenburg ended its sister city relationship with Shanghai. So did Luleå with Xi'an, and Västerås with Jinan, reported Hong Kong Free Press in April 2020.
According to a report by the Swedish Institute of International Affairs, between January 2018 and May 2019, the Chinese embassy issued 57 statements critical of local press coverage of China.
Sweden's Stand for Human Rights
Sweden is one of the European countries that have spoken up against the Chinese regime for its violations of human rights.
Eight Swedish Members of Parliament came on Oct. 21, 2020, to support a human rights rally attended by Falun Gong adherents and members of other human rights groups.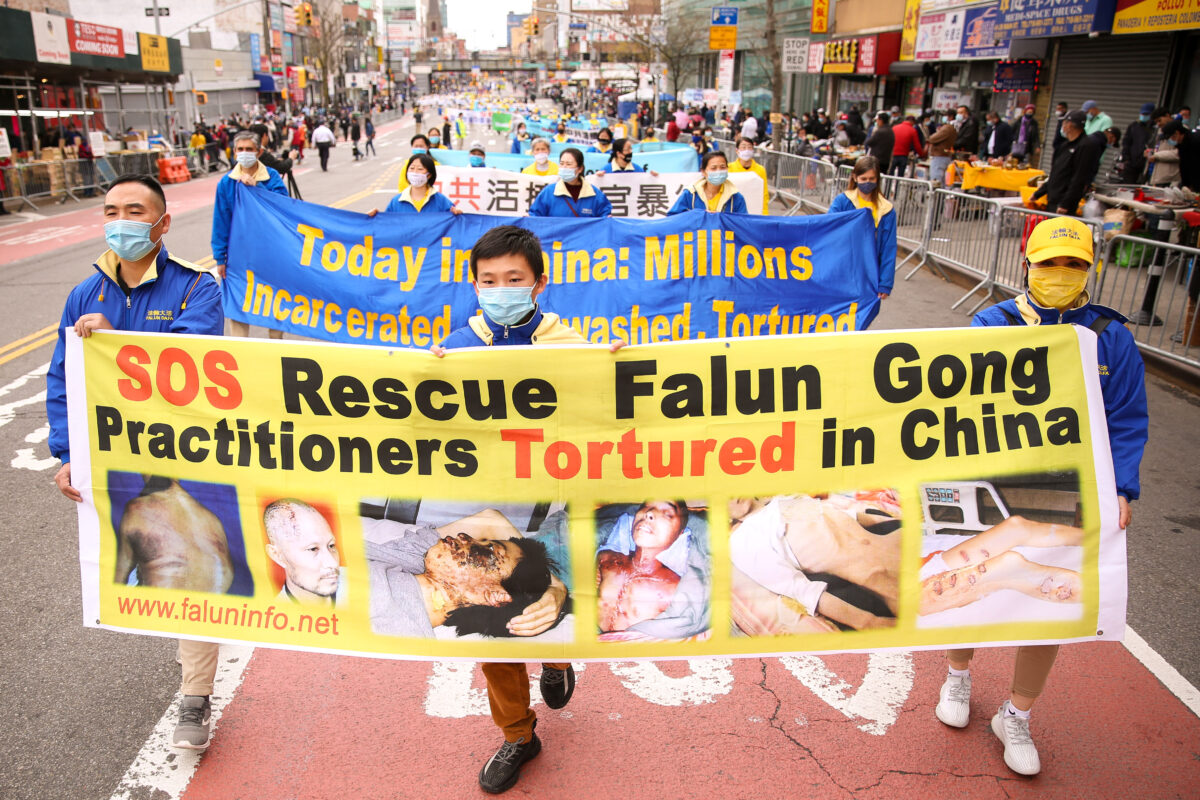 Falun Gong is a peaceful meditation practice that teaches followers to apply the principles of truthfulness, compassion, and tolerance in their daily life. The CCP has persecuted the belief since 1999, arresting and killing believers at will.
"In fact, the persecution of minorities in China is among the worst crimes against human rights the world has ever seen," Ann-Sofie Alm, a Swedish Member of Parliament, told Minghui. "It has been described as a genocide by some international observers and judicial authorities."
According to a report on Minghui, an informational website on Falun Gong, 606 legislators from 30 countries, including Sweden, signed a joint statement on July 18, 2020, condemning the CCP for its brutal persecution of Falun Gong.
Along with Sweden's resistance to wolf warrior diplomacy, former leaders have written on the dangers of Marxism. Carl Bildt, former prime minister and foreign minister of Sweden, wrote for Czech-based opinion webpage Project Syndicate an article titled "Why Marx Was Wrong" in May 2018, which was reposted by the Australian Strategic Policy Institute, an Australian think tank.
"Marxism, after all, has inflicted untold misery on tens of millions of people who have been forced to live under regimes waving its banner," wrote Bildt. "For much of the 20th century, 40 percent of humanity suffered famines, gulags, censorship, and other forms of repression at the hands of self-proclaimed Marxists."
Bildt summarized that communism in China ruled by the CCP produced "the famine and terror of the 'Great Leap Forward' and the 'Cultural Revolution'" and that China's economic development proves Marxism's supposed validity is "exactly the other way around." He called on Western democracies "to inoculate our open societies against the totalitarian temptation that lurks in his [Marx's] false theories."
The CCP's sole ideology is Marxism, which is contrary to universal values such as freedom, democracy, rule of law, and human rights. It has ruled China for 72 years and has deprived the Chinese people of their freedoms—freedom of belief, freedom of speech, freedom from fear, and freedom from want.
While Sweden scored 100—the highest and the full score—in Freedom House's 2021 global freedom report, China scored nine.
Freedom House concluded in its annual overview that China has become "increasingly repressive," both tightening control of many aspects of society while undermining its own rule-of-law.
Views expressed in this article are the opinions of the author and do not necessarily reflect the views of The Epoch Times.