Senate Majority Leader Mitch McConnell (R-Ky.) and White House deputy chief of staff Dan Scavino spoke to President Donald Trump over the phone Saturday as Trump continued working while battling COVID-19 at a medical center in Maryland.
McConnell said on Twitter at 4:21 p.m. that he had just finished another phone call with the president.
Trump inquired about the nomination process for Judge Amy Coney Barrett, who the president nominated to the Supreme Court the previous weekend, and discussed the economy and the COVID-19 pandemic.
Trump "sounds well and says he's feeling good," McConnell said.
"We talked about the people's business—fighting the pandemic, confirming Judge Barrett, and strengthening the economy for American families," he added, asking people to keep both the president and First Lady Melania Trump in their prayers.
Trump has kept working after his diagnosis from the presidential suite at the Walter Reed National Military Medical Center in Maryland where he has been since Friday, White House officials have said.
Scavino said Saturday night that he spoke to Trump for 15 minutes over the phone.
"Happy to share that he's doing great. It was the same Donald Trump I've always known, call was no different than all others. He is a warrior and laser focused. Keep those prayers coming his way. He's going to beat this, no question about it!" Scavino said in a social media post.
Trump
released a video
shortly before the call, telling the American public that he "wasn't feeling so well" when he arrived at Walter Reed. "I feel much better now," he added.
Trump
was fever-free
and didn't need supplemental oxygen, his doctor, Sean Conley, told reporters outside the medical center, which sits about 15 miles from the White House.
Trump, 74, and his wife, 50, tested positive for COVID-19 on Thursday, according to administration officials. The first lady remains at the White House with mild symptoms.
"The first lady is doing great. Thanks for asking. She has no indication for hospitalization, advanced therapy. She's convalescing at home," Conley said in response to a question at the Oct. 3 press briefing.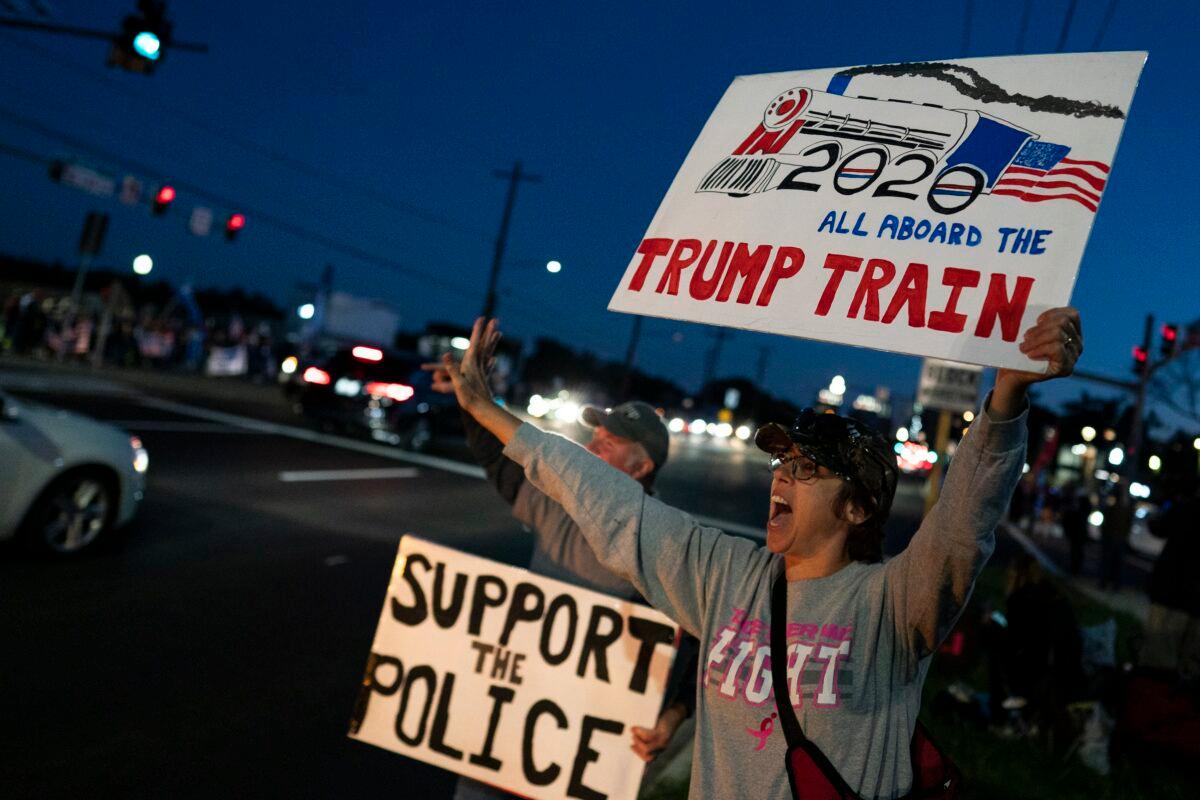 Trump would be working from the presidential offices at Walter Reed "for the next few days," White House press secretary Kayleigh McEnany said Friday as the president was flown to the Bethesda center.
Conley said in a late Saturday memorandum that Trump "spent most of the afternoon conducting business."
Trump on Friday spoke over the phone with McConnell, Senate Judiciary Chairman Lindsey Graham (R-S.C.), House Minority Leader Kevin McCarthy (R-Calif.), and White House chief of staff Mark Meadows.
The most-shared point of discussion appeared to be the nomination of Barrett—a federal judge who is poised to replace late Justice Ruth Bader Ginsburg on the Supreme Court.
McConnell said in a previous statement that he and Trump talked business in the first phone call, "especially how impressed Senators are with the qualifications of Judge Barrett."
"Full steam ahead with the fair, thorough, timely process that the nominee, the Court, & the country deserve," the Republican wrote.
Members of Congress who spoke to Trump said he was in good spirits, and appreciative of all the prayers and support he's received.
Trump was remaining in Walter Reed until at least Sunday.
He was given a second dose of remdesivir, an antiviral drug that's shown some success against COVID-19, Conley said in the latest memo.
"While not yet out of the woods, the team remains cautiously optimistic," Conley wrote.
"The plan for tomorrow is to continue observation in between doses of Remdesivir, closely monitoring his clinical status while fully supporting his conduct of Presidential duties."