Pat Smith from Cornwall on the United Kingdom's south coast is on a mammoth mission to clean up England's beaches. Pat is 70 years old but is not only thinking of herself, her family, and her community: Pat wants to protect and preserve our humble planet for generations to come, and is doing so through a gargantuan personal effort and an awesome new campaign.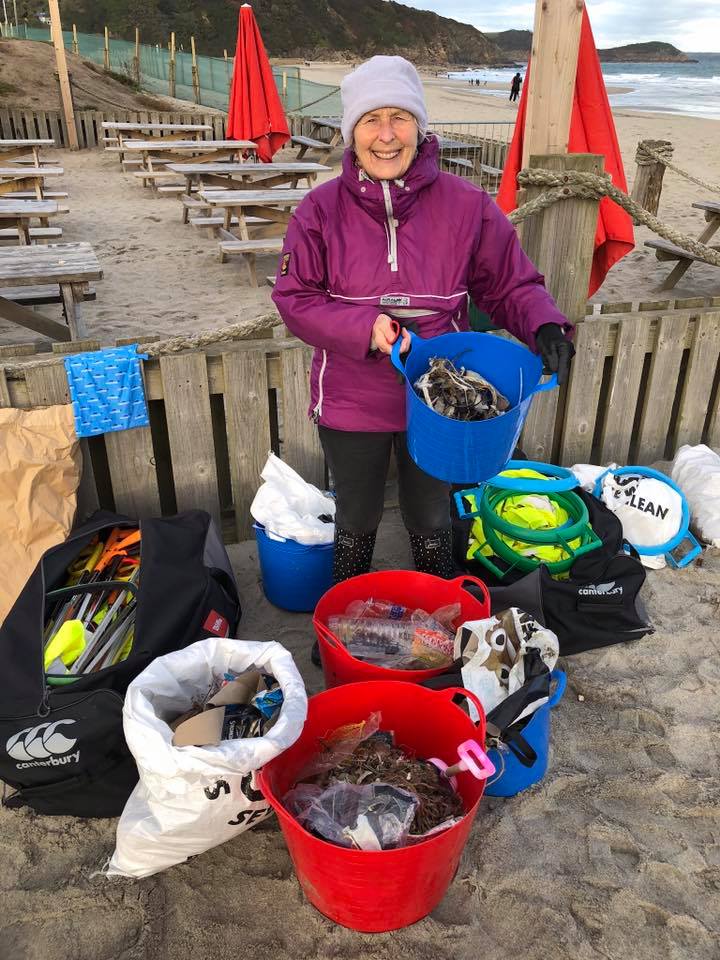 Pat's first exposure to the issue of plastic pollution came in the form of a documentary that deeply affected her. "I think it was the first inkling I had that there was a problem in the oceans," she shared. After a sleepless night, Pat's decision was made: "I've got to do something about this."
The industrious 70-year-old set a resolution for 2018: she would clean up one beach every single week. Thoroughly determined, Pat set about realizing her ambition and caught the attention—and support—of her hometown community in the process. With some much-needed assistance from willing volunteers and her own grandchildren, Pat achieved her goal and had cleaned up an extraordinary 52 of Cornwall's many beaches by the end of 2018.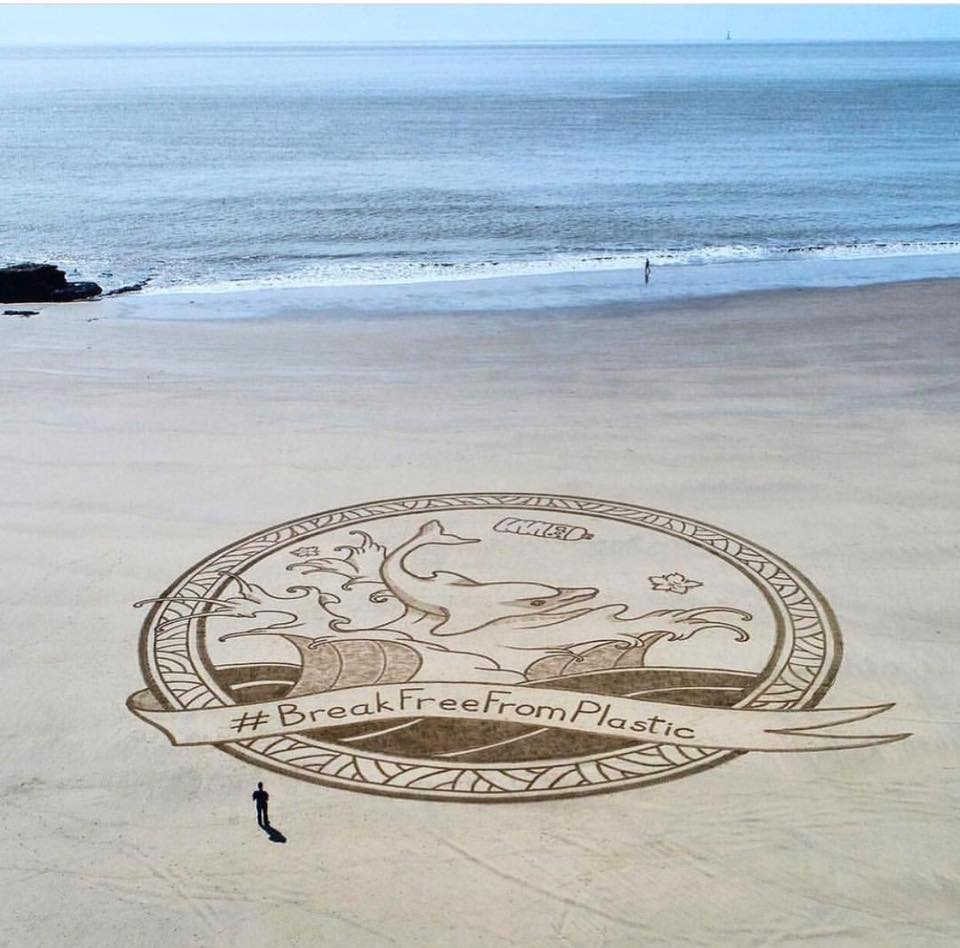 Dubbed "Action Nan" by BBC Three's
Amazing Humans
documentary series, Pat was filmed on the beach, armed with a litter picker and a generous helping of passion for the cause. "It makes me so angry," Pat exclaimed on camera, lifting a piece of trash that had been idly discarded just meters away from a trash can.
"You might get down to the beach and it looks perfectly clean," Pat continued, "but ... you find tangled up little pieces of net, bits of rope, parts of bottles, cans, that kind of thing, just washed in by the tide." These items are, Pat accurately identified, "damaging to marine life and birds."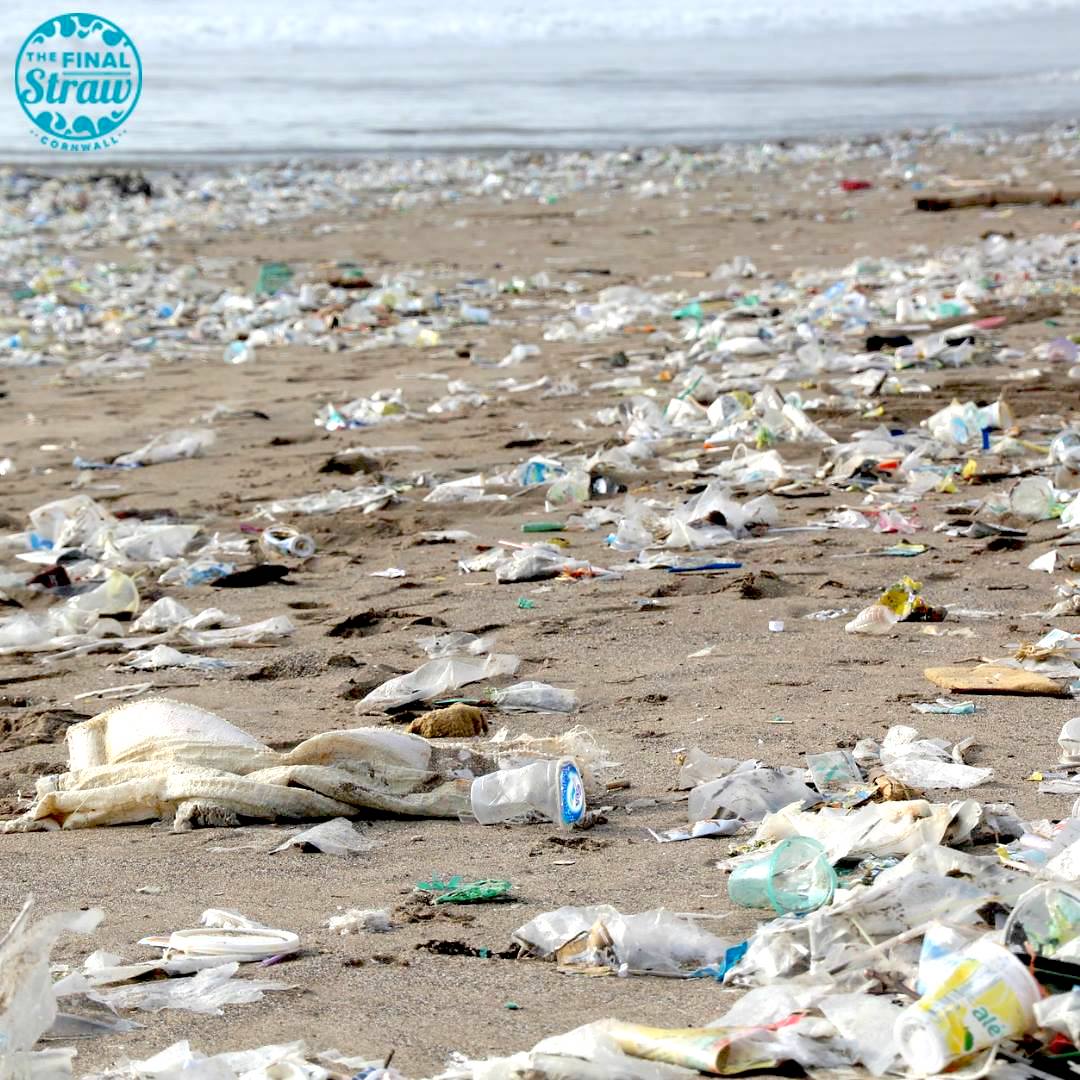 Throughout the process of cleaning Cornwall's beaches, Pat occasionally struggled to keep her spirits buoyant. "It's hard not to feel really quite depressed about it all," she admitted. "I don't want to see that turtle with a straw up its nose; I don't want to see the seal with its neck cut round by fishing net; I don't want to see these things happening to our wildlife."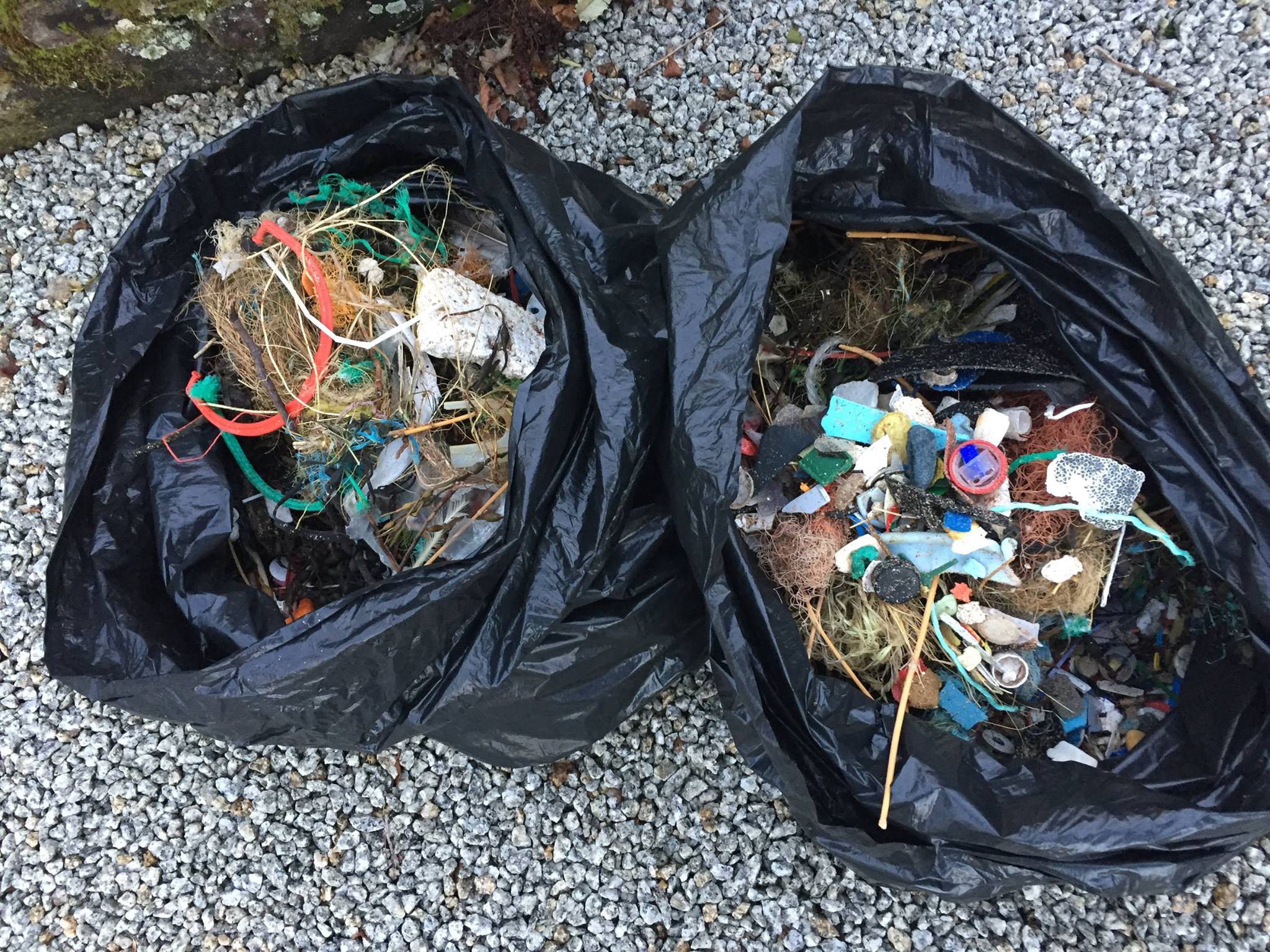 The beach cleanup was only the beginning of Pat's campaign. Increasingly well-informed and increasingly concerned, Pat turned her sights toward the root cause of plastic pollution: the plastic that we consume in the first place. "Action Nan" has launched a campaign called "
The Final Straw
" with a mission to raise awareness of the wastefulness and myriad dangers of plastic straws. Used ubiquitously and in alarming quantities, plastic straws end up in landfill sites—taking between 50 and 200 years to biodegrade—and oceans, often with devastating effects upon marine life.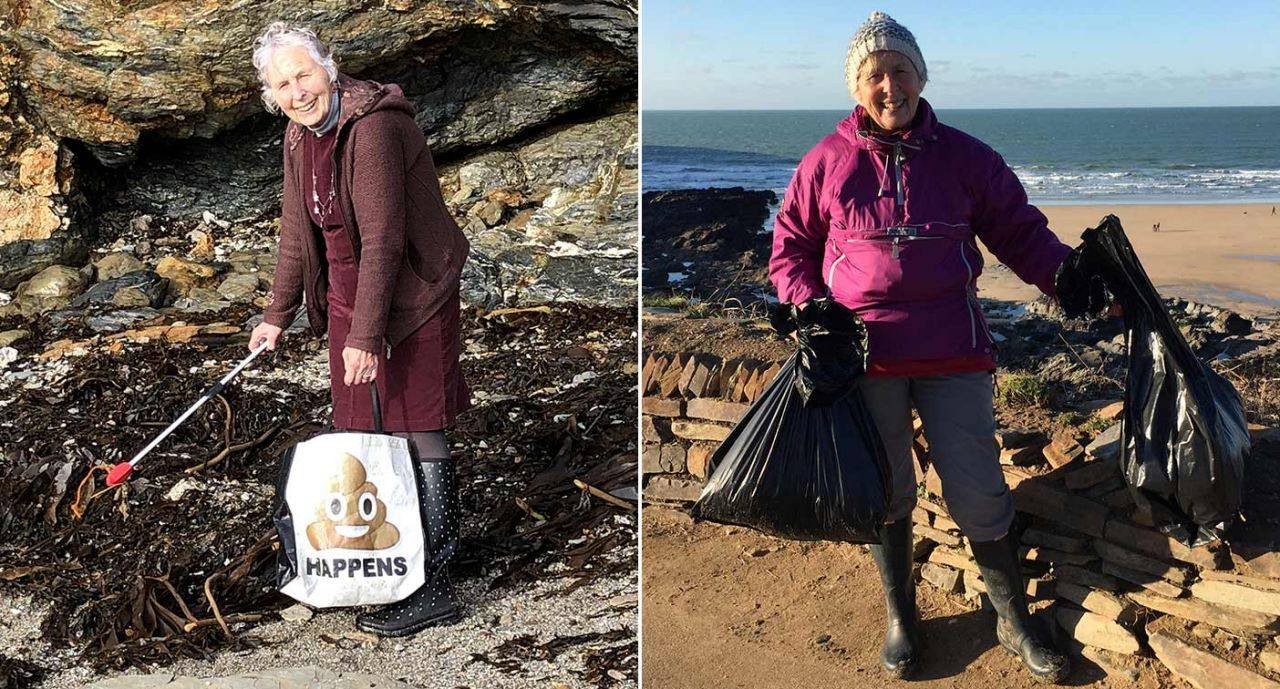 Pat envisions a plastic straw-free Cornwall, and to date, has encouraged 600 local companies to stop using unnecessary plastic. She hopes to make Cornwall an exemplary county in the plastic-free movement in the United Kingdom.
With her extraordinary personal achievement in cleaning up Cornwall's beaches and her increasingly impactful community outreach, Pat is proving that people, whose habits are part of the problem, can also be a huge part of the solution. "I bother because I care," Pat shared. "I care enough for my grandchildren, to want them to have a little taste of the wonder that I've experienced. While I can still touch my toes and pick stuff off the floor, I won't stop."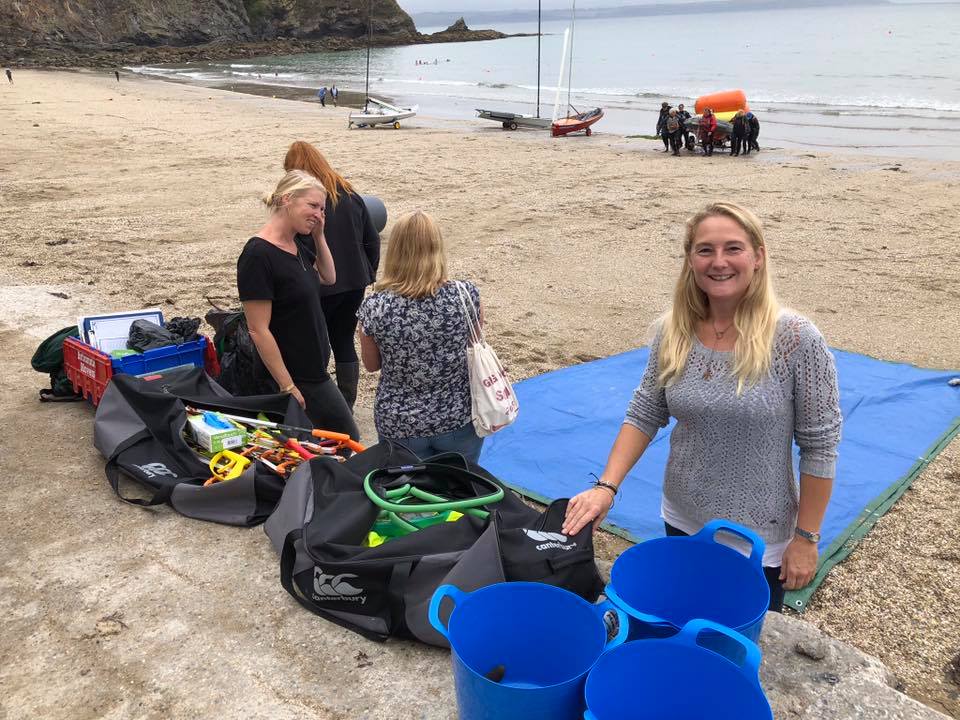 "Action Nan is not going down without a fight!"
You can play your part in the anti-plastic campaign by watching The Final's Straw's appeal for help, below!