New York City Mayor Bill de Blasio said Monday that swimmers at city beaches flouting COVID-19 restrictions would be hauled out of the water by authorities enforcing compliance.
Speaking at a briefing on COVID-19, the disease caused by the CCP (Chinese Communist Party) virus, de Blasio said that "anyone [who] tries to get in the water, they'll be taken right out of the water."
Calling the outbreak "the worst health care crisis in the history of this nation," the mayor said that while social distancing rules applied, there would be "no swimming, no lifeguards, no parties, no BBQs" on the city's beaches.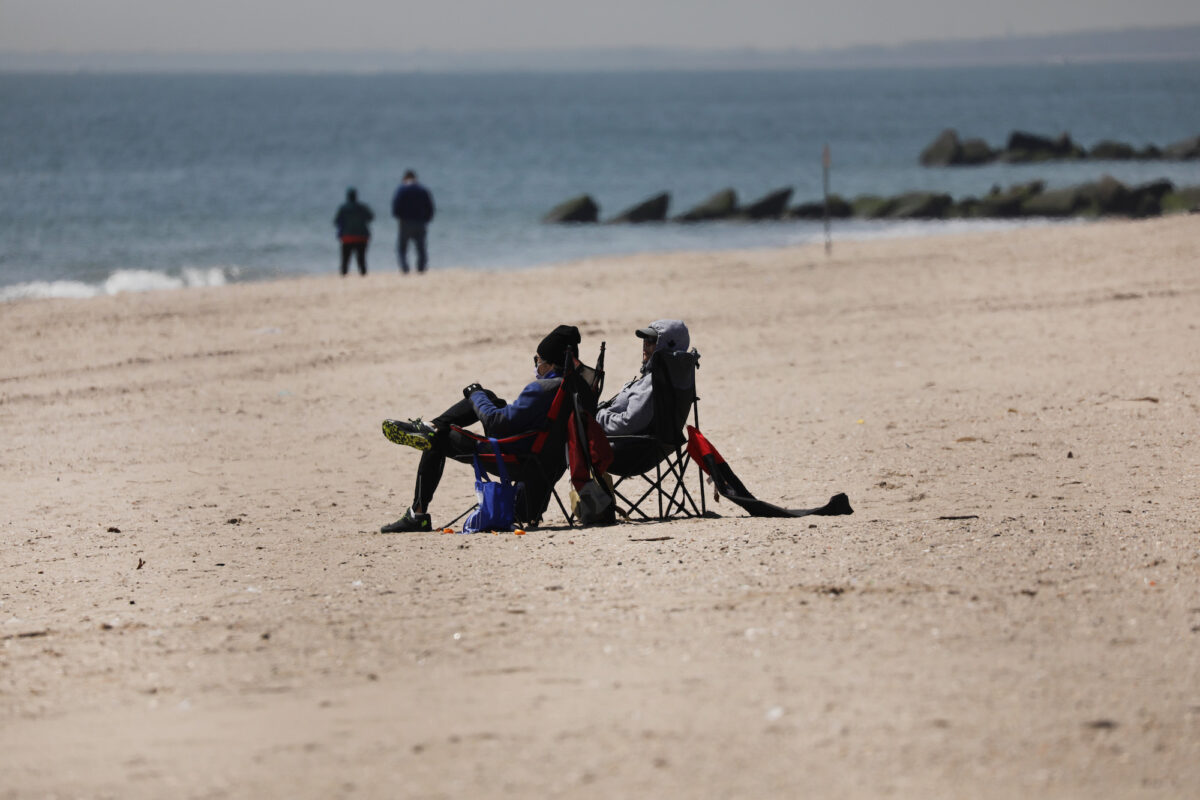 He said failure to abide by restrictions may mean stricter enforcement, including potentially putting up police barriers on beaches, which the mayor said was not done to give people a chance to comply voluntarily.
"If we start to see people congregating, if we start to see people swimming, if we start to see people doing things that literally go against everything we've talked about in terms of health and safety, then we will take further measures," he said in separate remarks on Sunday.
While he did not specify his expectations for when the city's beaches would reopen, de Blasio said they would stay closed in the "near term" but that this might change "later in the summer."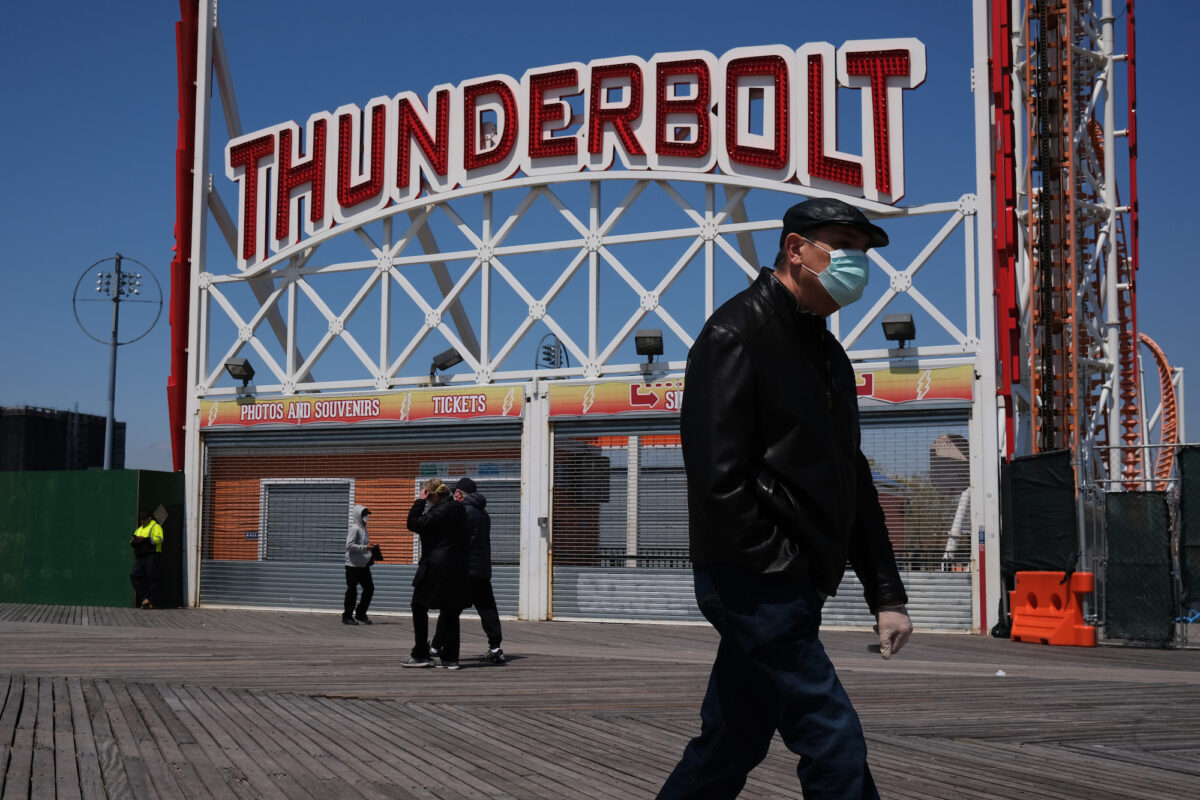 Explaining the move to keep beaches closed through Memorial Day weekend, the traditional start of the beachgoing season, he said it's not just about people congregating on the oceanfront, but crowding en route in trains and other modes of public transit.
"Imagine the scene on the A train with people going out to the Rockaways or any other train where people go to the beach, or the buses. We're not going to allow that crowding to happen," he said.
"We are so far from being out of the woods here in New York City. We're still the epicenter until we're safe, no beaches open," he said.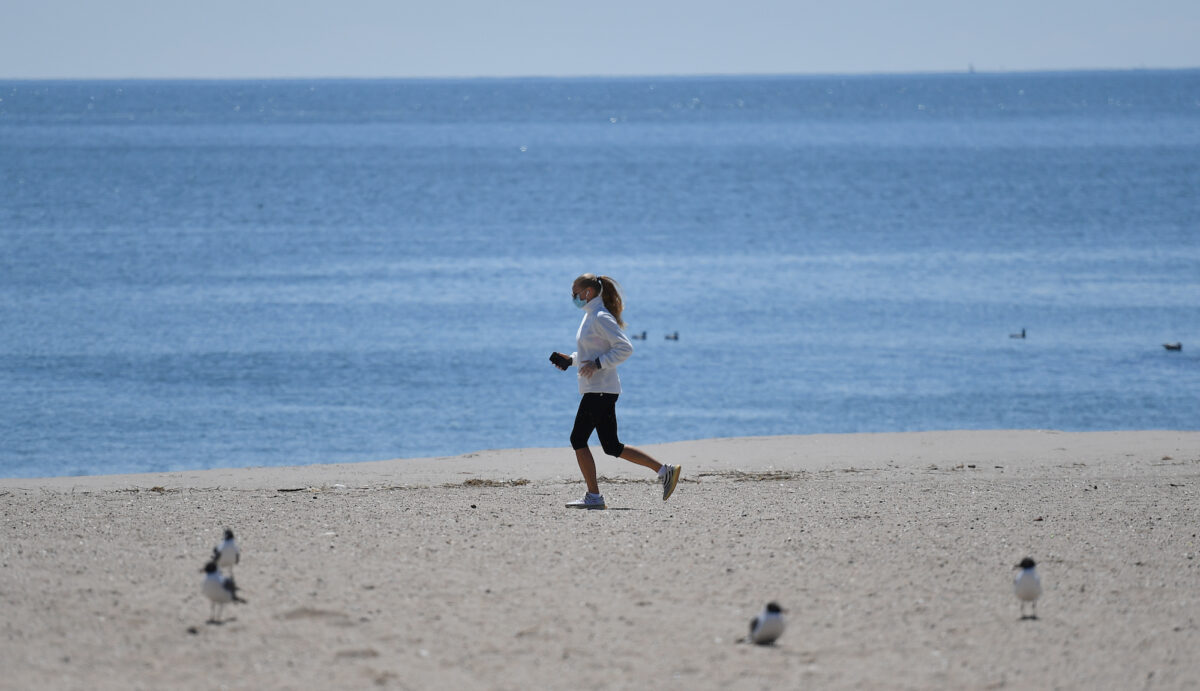 Meanwhile, Gov. Andrew Cuomo announced plans at a May 15 briefing to open state beaches for Memorial Day weekend next Friday.
He said beaches would be limited to 50 percent occupancy, and concessions will stay closed.
Cuomo noted that local governments that own waterfronts will have the authority to take their own decisions on reopening.
On Monday, Cuomo said western New York, including the city of Buffalo, met the state's COVID-19 containment goals and can begin to reopen its economy.
Hospitals will be able to schedule elective surgeries as the region enters the first phase of reopening on Tuesday, but gatherings such as church services and sports events will still be banned, Cuomo said.
While most of upstate New York will have started reopening by the end of this week, it will likely be weeks before New York City and its suburbs meet metrics for reopening.
Cuomo said 106 people died of COVID-19 statewide on Sunday, the lowest number since late March.