Victoria is the latest Australian state to launch a home quarantine trial using a facial recognition and geolocation app.
Health Minister Martin Foley called on Victorians 18-years and over and currently isolating at home to volunteer to participate in the trial that will run for four weeks. The trial is seen as an alternative choice to hotel quarantine.
"This will assist Victorians coming back from both overseas and internationally sooner rather than later as part of the national plan," Foley told reporters on Sept. 28.
Participants will be required to download the home quarantine app on their smartphones. At certain times the app will send out a notice, in turn, the individual must respond within five minutes by taking a photo of themselves to prove they are isolating at home.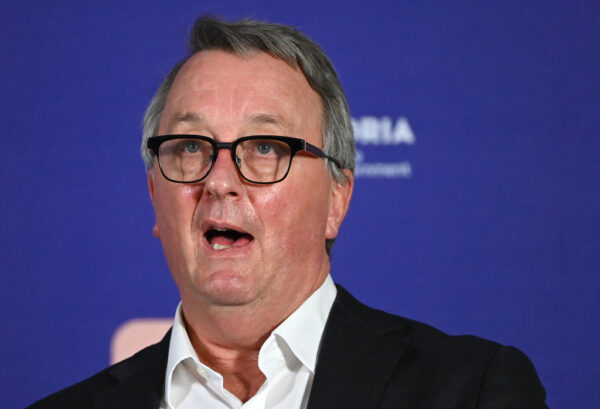 "Should that not be responded to in a period of time, follow-up calls or visits are made to make sure that the person is where they should be," Foley said. "It will be an easy and less-fuss way of making sure that people are all doing the right thing, protecting themselves, and protecting the community."
New South Wales (NSW) announced their own home quarantine trial and app featuring the same technology earlier this month, involving 175 double-dosed vaccinated people.
In August, South Australia (SA) began their trial with the state Premier Steven Marshall pleased with the results.
"I think it's [the app] a great innovation that can be rolled out right across the country," Marshall told Sky News Australia on Sept. 12. "Ultimately, home-based quarantine has got to be preferable … but it's got to be safe as well."
However, there are significant privacy concerns surrounding the app. The NSW government said user privacy would be protected through the same mechanisms as the current Service NSW check-in app.
However, it has been revealed that police in other states of Australia have violated privacy clauses and accessed location data in check-in apps during criminal investigations, undermining public confidence in promises of increased privacy.
Professor of Artificial Intelligence Toby Walsh at the University of NSW said there were many reasons to be concerned about home quarantine apps.
Walsh said the apps are easy to hack, facial recognition software is often flawed, and fundamental privacy rights are eroded.
"If home-quarantine apps work successfully, will they open the door to facial recognition being used in other settings? To identify shoplifters? To provide access to welfare? Or to healthcare? What Orwellian world will this take us to?" Walsh said.