Do you remember when Simon Cowell was the tough guy on the judging panel? Well, it seems the ice king has a heart of gold after all, and no audition tape shows it better than this one. The previously tough cookie simply cannot resist an adorable dog. But who can?
Apparently, America's Got Talent's Howie Mandel and Mel B!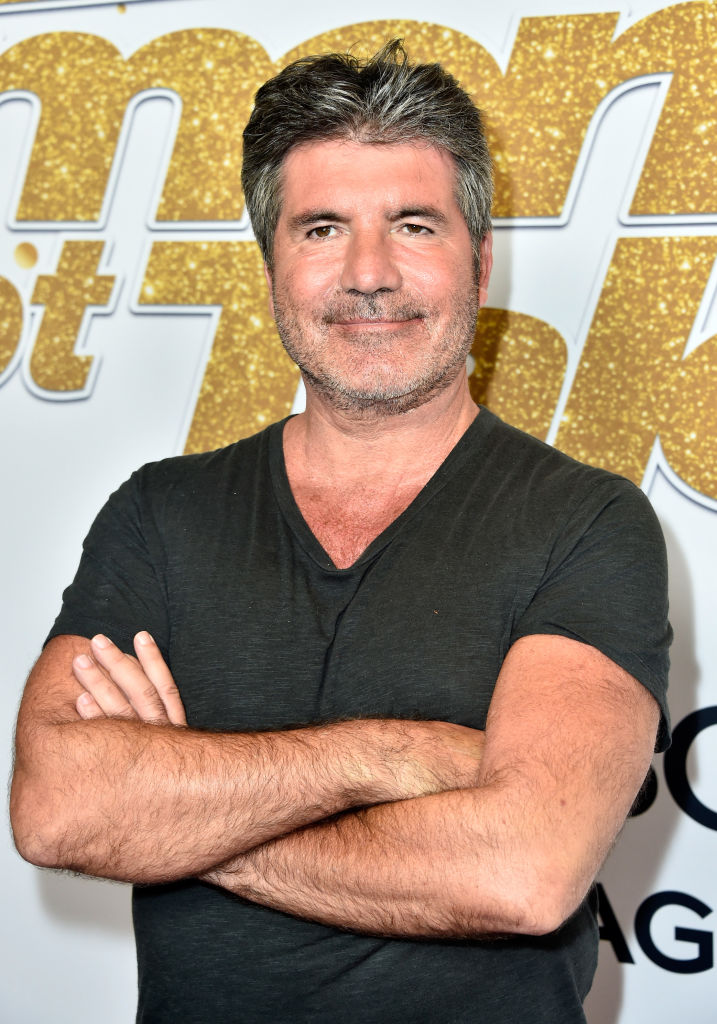 Sara Carson, of Ontario, Canada, and her lovable Collie Hero hit the stage for their first audition, full of enthusiasm. Sara had no idea that she was about to ride the wildest emotional rollercoaster of her life.
As dog trainer Sara's pirate-themed routine, complete with trick-laden, swashbuckling sword fighting, came to an end, the judges' panel was divided. Sara had sacrificed everything for her modest ambition; she wanted to show the world what could be achieved with a willing pup and a barrel-load of positive reinforcement.
Xem bài viết này trên Instagram
But her dreams were quickly shattered when she received two "No" votes.
"Have you ever been to Medieval Times?" Howie asked the bemused performer. "If they took that concept and made it a one-woman show, this is what I think it would be," he said. Simon's jaw dropped as Howie continued with a scathing synopsis; he "didn't see one amazing trick" during Sara and Hero's act, he said, and Simon was incredulous.
"I think I'm going to have to agree with Howie," Mel B chimed in, to Simon (and the audience's) disapproval. This second "No" would have sent Sara and her adorable, perfectly trained dog home, and Simon knew this. So the judge did something he's not exactly famous for doing; he fought for them.
"I've never seen a dog have a sword fight with his owner before!" Simon exclaimed. "I felt Hero was almost singing along with the music. I don't think they quite understood what you just did," Simon continued, turning to an emotional Sara, "but maybe now I've explained it."
Neither Howie nor Mel were willing to change their minds. So Simon delivered his second surprise of the night; he ran on stage to comfort Sara, then pleaded with his fellow judges to reconsider. "We don't want to make you feel terrible!" Howie assured the heartbroken dog trainer, but that wasn't enough for Simon.
"Look, I've never done this before, never," the tough-guy-turned-super-softie began, "but I'm asking you, on behalf of Sara and Hero. Both of you!" he implored. "Trust me on this, I saw something you didn't see."
Xem bài viết này trên Instagram
A stunned Howie finally bowed to the pressure and changed his "No" to a "Yes," allowing Sara and Hero to proceed through to the next round (with an additional "Yes" from Heidi Klum). The crowd went wild!
Sara hugged Simon through her tears before leaving the stage, exhausted but ecstatic. Backstage, Sara admitted: "I feel really emotional!" The young dog trainer's audition video has prompted a few tears around the globe, to boot; her audition video has over 8.6 million views on YouTube.
Xem bài viết này trên Instagram
According to the Daily Mail, Sara revealed before her audition that her dog, Hero, was a hero in both name and deed. He saved her from a deep depression after she was shunned by her conservative family for pursuing an unusual career.
"I took it really hard," she explained. "There were days where I didn't really even want to get out of bed in the morning, and I just gave up." But then she found Hero. "I knew it was meant to be and he would give me a purpose again," the young woman with renewed spirits shared openly.
Sara's approach was groundbreaking. She didn't use corrections or punishments; she only focused on praise and positive reinforcement to teach Hero, and other dogs, how to perform to the best of their ability. Sara just wanted to share her passion with the world, and she did; she made it to the finals and even returned for The Champions.
Today, amazing Sara is considered one of the top trick dog instructors in the world.
Xem bài viết này trên Instagram
As Sara and Hero exited their first audition in front of Sara's newest, biggest fan (that's Simon, of course!), host Tyra Banks commented sweetly: "You have two heroes in your life right now."