Advocates for private health care say they're disappointed in the B.C. Court of Appeal's ruling against a constitutional challenge brought forward by a Vancouver surgical clinic, as they say patients are dying on wait-lists.
Cambie Surgeries Corporation issued a constitutional challenge against two sections of B.C.'s Medical Protection Act that prevent doctors from billing patients above the rate paid through the Medical Services Plan (MSP) and prohibit the sale of private insurance that covers treatment provided under MSP.
The plaintiffs argued that the prohibition runs contrary to Section 7 of the charter, which says, "Everyone has the right to life, liberty and security of the person and the right not to be deprived thereof except in accordance with the principles of fundamental justice."
In September 2020, Justice John Steeves of the B.C. Supreme Court ruled against Cambie and four co-plaintiffs who were patients. On July 15 of this year, the B.C. Court of Appeal upheld that decision and ruled that private options would make wait times worse. Therefore, the curtailment of Section 7 rights is justified under Section 1 provisions of "reasonable limits prescribed by law as can be demonstrably justified in a free and democratic society."
Dr. Brian Day opened the Cambie Surgery Centre in 1996 and launched the lawsuit in 2009. He believes the verdict provides a basis to build on.
"There's a lot in there that would help us at the Supreme Court of Canada," Day told The Epoch Times.
"Obviously, we're disappointed by that [appeal court] decision, but they identified many errors. They basically came to the conclusion that there was a violation of the right to life, which the trial judge did not," he said.
However, he believes the appeal judges also made errors. In paragraph 41, the majority opinion of Chief Justice Robert Bauman and Justice David Harris said available statistics on wait times did "not capture the full distribution and raw SPR [Surgical Patient Registry] data is not in the record."
Day disagrees.
"We had data that people were dying on wait-lists, but we also had data on the number of people with cancers that were not being treated. It was filed as evidence at the appeal court. So we're a bit concerned that they didn't even look at that data, which was in there," he says.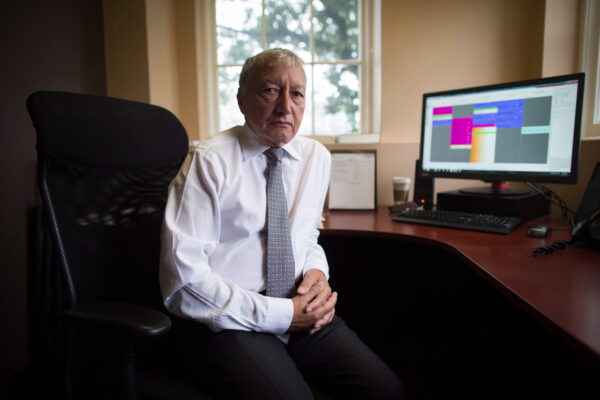 Justice Laurie Ann Fenlon concurred with the majority opinion. However, she went further by saying that "fundamental justice" was denied by the results of the ban on private options. She found these "grossly disproportionate: prolonged suffering, irremediable physical harm, and even increased risk to life." Nevertheless, she said Section 1 would overrule Section 7 freedoms because otherwise wait times for the most vulnerable would "potentially" be worse.
"A system that provides care three years after it is needed could not, except by the most strained definition, be described as a system that provides access to medical care," Fenlon wrote.
"I recognize the legal dissonance in finding that a law that does not accord with the principles of fundamental justice is nonetheless constitutional. But I conclude that this is one of those rare cases that compels such a result. Section 1 is intended to ensure that laws that infringe individual rights may, if they meet certain criteria, nonetheless be upheld when the needs of others—the common good—compels such a result."
Day says surveys from the Commonwealth Fund (CF) show that the health care of vulnerable Canadians is already worse than that of others. In 2021, CF surveyed people in 10 high-income nations that have universal health care, plus the United States, on the performance of their health-care systems based on criteria including affordability, timeliness, preventive care, safe care, coordinated care, and engagement and patient preferences in their health care. Only the United States had worse income-related disparities in performance than Canada.
However, a 2016 CF survey found that Canada had the highest percentage of patients waiting four months or more for elective surgeries in the last two years. Canada's 18 percent total was twice the 11-nation average and six times that of the United States.
'False Dichotomy'
Nadeem Esmail, a senior fellow with the Fraser Institute, says Canadians are "stuck in this false dichotomy" that it's only their way or the American way. He believes the B.C. court decision was not in the common interest.
"It's not entirely clear who won that decision, but it is abundantly clear that British Columbia's patients and those in need of health care lost. There is this unusual Canadian obsession with the idea that having a public monopoly equals universality, and it's just not true," Esmail said in an interview.
"Sweden has a very similar approach to the Canadian model. It's a provincial system, it's a universal tax-funded scheme. And yet in Sweden, an individual has a choice when they go to the hospital whether they're going to go under the terms of universal scheme, or if they wish to care for themselves with their own resources with their own private insurance. It's the same option somebody has in the United Kingdom or Australia."
Data from the Organisation for Economic Co-operation and Development (OECD) shows that Canada has just one hospital bed for every 400 citizens and that 91.6 percent of them were occupied prior to the pandemic. Esmail says it's Canada's lacking approach that has caused inferior results.
"When we look around the developed world, we find that every other developed nation with a universal access health-care system gives patients the option to choose to look after themselves with their own resources if and when the universal scheme is unwilling or unable to deliver health care they desire," he says.
"That leads to better-performing universal access. … [Patients] have shorter waiting times; they have better access to physicians and medical technology."
This approach also provides more timely access as some people will opt for private care, which allows the public system "to focus its attention on those who are still in the system and not paying for their own care," Esmail says.
"We also have an incentive for doctors to provide extra services because they can operate outside of their publicly available hours and still provide services to those individuals. There are a myriad of benefits that get created."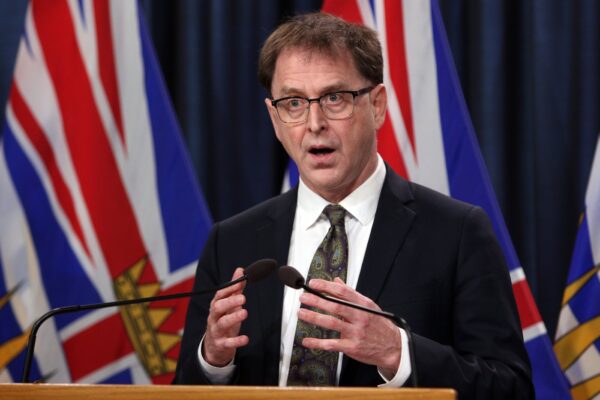 But some, including B.C. Health Minister Adrian Dix, welcomed the ruling.
"We are extremely pleased with today's decision from the B.C. Court of Appeal," Dix said.
"This ruling emphasizes the importance of our strong public health-care system, which is a cornerstone of our Canadian identity. The purpose of the Medicare Protection Act is to have a publicly managed health-care system for British Columbia in which access to necessary medical care is based on need and not an individual's ability to pay.
Dr. Melanie Bechard, chair of Canadian Doctors for Medicare, an intervenor in the legal case, said that equitable solutions exist to address problems with wait times and quality of care.
"Allowing doctors to charge patients as much as they want, and forcing patients to pay out-of-pocket or purchase private insurance is not one of them," Bechard said in a statement.
'Catalysts for Change'
In her ruling, Justice Fenlon said pressure to change the current system will grow unless it addresses its shortcomings.
"If there is to be improvement in the delivery of timely care in the public system, the pressure of voter dissatisfaction with the current system and the sheer number of those who cannot obtain timely care will be catalysts for change," she wrote.
A 2019 Ipsos poll found that 42 percent of Canadians pointed to wait times in emergency rooms and hospitals as being among their top three health concerns among 15 options. Colin Craig, president of SecondStreet.org, says those whose health has deteriorated on the wait-list would find it difficult to accept the appeal court decision.
"That's a very tough pill to swallow for the courts to say that it's understandable that patients are going to suffer because of the health-care system, but by doing so it helps fulfill some ideological goal that the government has. … You can't simply put patients on a waiting list and call that health care," Craig said in an interview.
"Too often that's what happens in this country. And too often patients die before they even get their chance at health care. There's all kinds of patients suffering that's happening in this country, and it makes no sense for the status quo to continue."
The Canadian Press contributed to this report.