Purchasing shoes made from disposed plastics may be the way of the future after one company turned millions of plastic bottles into running shoes.
Imagine this—11 plastic bottles can be recycled and made into a pair of trendy futuristic running shoes, including the laces, heel webbing, heel lining, and sock liner covers. This is not just a dream but has become a reality for Adidas.

In 2015, Adidas paired up with the environmental group Parley for the Oceans for this innovative venture.
Parley founder Cyrill Gutsch was thankful that Adidas was prepared to join in after his organization came up with the idea—to create apparel from recycled plastic bottles—in 2012.
In 2016, Adidas pledged to stop using plastic bags in its 2,900 retail stores around the world, aiming to save 70 million plastic shopping bags by switching to paper bags in its stores, as per Eco Watch.
Week 139 . #BeatPlasticPollution .@adidas and @parleyxxx make shoes from plastic picked from ocean.

This sustainable beauty is mine. Great way to tackle #Marinedebris . Healthy ocean is our goal and we Run for the oceans.

Pls join @adidas and us in the run and the cleanup. pic.twitter.com/ApDOOErsYv

— Afroz shah🐬 (@AfrozShah1) June 15, 2018
Just a few years later, in 2017, around 5.5 million plastic bottles  were used to create 1 million UltraBoost runners in three different versions, Adidas CEO Kasper Rorsted told CNBC.
Did you know that by the end of 2017, over 1 million pairs of @adidasZA shoes were made using Parley Ocean Plastic! Lauren Haakman from adidas SA joins us to chat more about it! Would you buy a pair of these shoes? #adidasParley #ExpressoShow pic.twitter.com/cLejwuFqEN

— Expresso Show (@expressoshow) July 2, 2018
This year, 2019, the goal is to produce 7 million pairs of shoes, Adidas executive board member Eric Liedtke said in a press release.
"After one million pairs of shoes produced in 2017, five million in 2018, we plan to produce eleven million pairs of shoes containing recycled ocean plastic in 2019."
Despite the shoes having a price tag of $220 per pair, customer reviews have been quite positive overall with the point of difference being its light, fashionable, and durable design, according to reviews by shoe review site RunRepeat. The brand has also managed to connect with consumers showing that they are concerned about the growing increase of plastic in oceans and would like to contribute in their way to help make a difference.
Some cons include the price tag as well as the quick wearing of traction and a narrow fit.
Amazing innovation from @adidas. Check out my new shoes made from parley ocean plastic #adidasparley #ultraboost @parleyxxx pic.twitter.com/v9NmaS6Mwy

— Dan Carter (@DanCarter) November 10, 2016
"With adidas products made from recycled plastic, we offer our consumers real added value beyond the look, functionality and quality of the product," Liedtke added.
In addition to footwear, "the company also produces apparel from the recycled material, such as the Champions League jersey for FC Bayern Munich and Alexander Zverev's outfit for the Australian Open," according to the press release.
According to the World Economic Forum, plastics are dumped into our oceans at the rate of one truckload per minute, and have been shown to have an impact on marine life. Additionally, more than 480 billion plastic bottles were sold worldwide in 2016—that is up from about 300 billion only a decade ago.
As per Global Citizen, some countries such as Scotland, Taiwan, and Kenya have enforced some version of the plastic ban over the last few years to help reduce plastic consumption. Meanwhile, cities like New Delhi and Vancouver have drafted their own version of the plastic ban.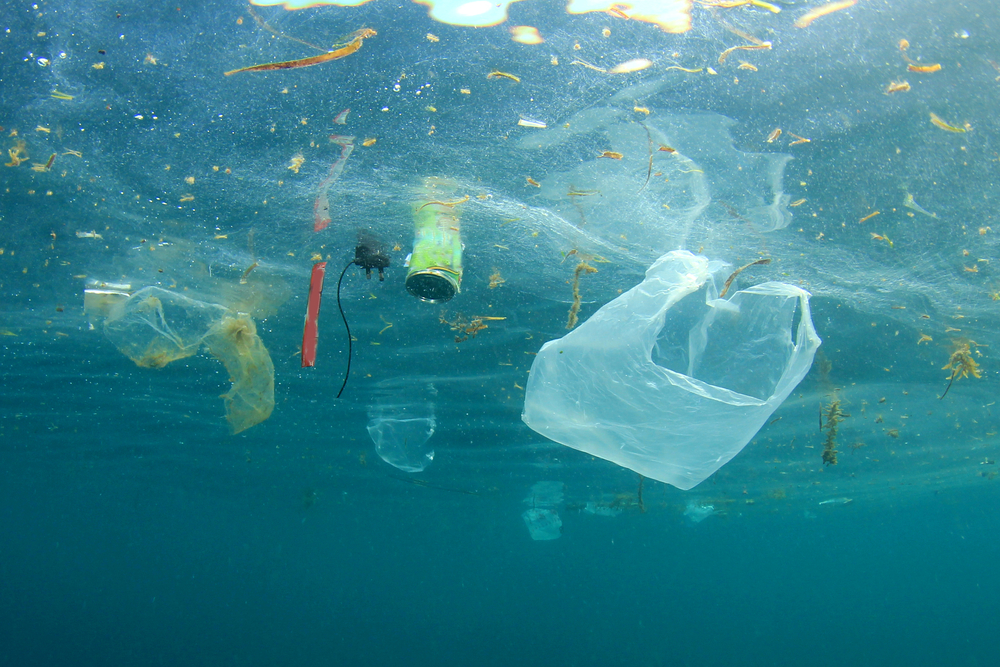 In America alone, it has been said that around 500 million plastic straws are used and discarded every day, not to mention the rest of the discarded plastics.
What if these plastics, which were set to wash ashore and become a hazard, could be turned into something functional and fashionable?
"Today there is no excuse for any company to use new, virgin plastic," Parley founder Cyrill Gutsch told Fairfax. "We have proven consumers are willing to pay a little more money and … prefer products made from 'ocean plastic' than other recycled plastics or new plastics."
This innovative way to reuse plastics might not stop at just shoes, as the plastics can be shredded to create fibers that can be woven into many different products, such as furniture, decks, and even T-shirts.
Adidas sold 1 Million eco-friendly shoes made of ocean plastic in 2017

Each Made With 11 Recycled plastic bottles

That's 11 Million plastic bottles not going into the #oceans and our food chain

There is no excuse for Nike, Reebok and so many other corporate giants pic.twitter.com/490lUf6dsS

— Assaad Razzouk (@AssaadRazzouk) March 17, 2018
Adidas is planning to have all of their shoes made with recycled plastic by 2020, a great idea to help the ecosystem, and no doubt a terrific marketing idea. These shoes are lightweight and comfortable, and if Adidas can come up with a pair to help you to run faster, count me in!