As the automotive industry battles the challenge of shifting to gasoline-free driving, some manufacturers are opting for an all-in approach by focusing entirely on 100 percent battery electric vehicles.
Volvo is choosing instead to expand availability of its T8 plug-in hybrid powertrain across its vehicle lineup, which combines its Drive-E turbocharged and supercharged four-cylinder engine with an electric motor. This allows for both a brief amount of full-time electric driving that can be useful for shorter city commutes plus a full-size fuel tank for longer journeys. Buyers who are looking for an efficient premium vehicle but are not sure whether they're ready to let go of gasoline may find this to be an appealing compromise.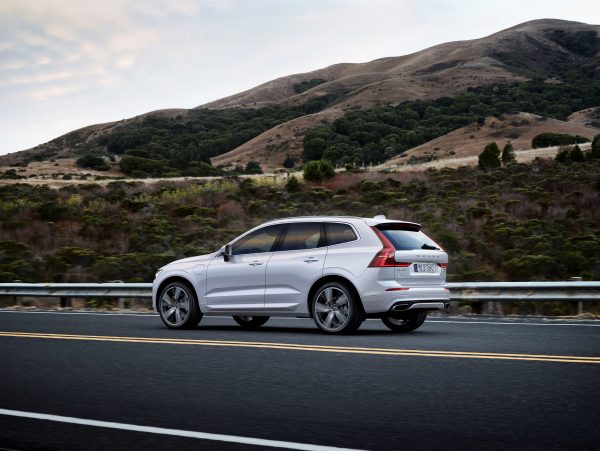 It must be said that this powertrain does command an added cost. Take the subject of this review, for example, the Volvo XC60 five-seat compact SUV. In the R-Design trim, the T6 gasoline-only engine has a starting price of $57,450. Upgrading to the T8 brings a starting price of $71,850. Once a suite of features and packages is added—including the $1,250 climate package that equips a heated steering wheel and heated outboard rear seats, the $2,350 four-corner air suspension, and the $3,750 Bowers & Wilkins sound system, among other features—the car used for this test drive has a total price of $87,915 (including a $2,015 freight charge).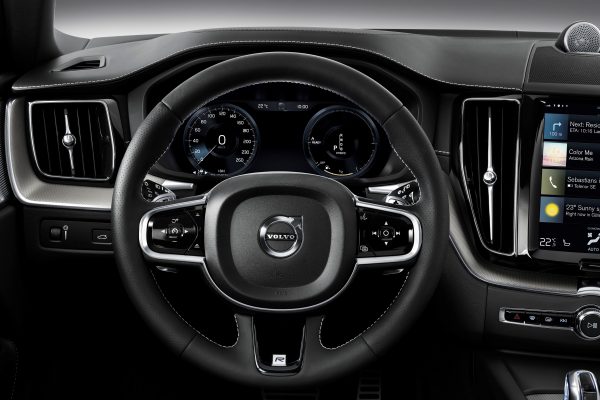 Those willing to pay that price will find this vehicle to have excellent driving quality. The T8 has a combined 400 horsepower and 472 lb.-ft. of torque, 177 lb.-ft. of which comes from the electric motor and is therefore available from a stop. The result is a responsiveness that's energetic yet never feels difficult to handle. Electric all-wheel drive is standard, and while the eight-speed automatic transmission is otherwise smooth, shifting between drive and reverse requires two taps of the crystal gear shifter to move through neutral, which proves to be an annoyance. The 27 km all-electric range is on the lower end of average for vehicles of this type.
The XC60 R-Design interior is worthy of the premium price tag. Its charcoal suede-like leather front seats are very comfortable and are power adjustable and heated as standard, set into a cabin that follows Volvo's trend of simplicity and minimalism. Further standard equipment includes 19-inch alloy wheels, a model-specific steering wheel design, a panoramic sunroof, a built-in air quality system, and safety features such as front collision mitigation and lane keep assist. A 12-inch digital gauge cluster is also standard, which allows the area between the speedometer and tachometer to display a variety of information directly in front of the driver such as the radio station or a moving map.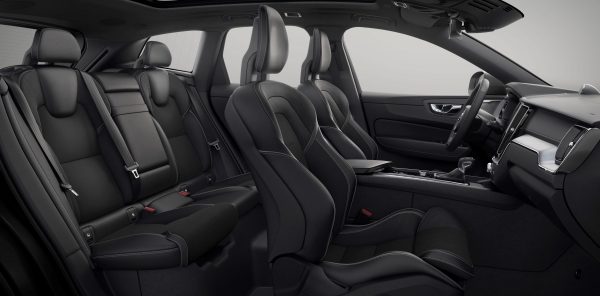 Some people enjoy Volvo's Sensus infotainment system, while others aren't as pleased by it. Currently, it's among this writer's favourites on the market. It can be slow to load at times, but it's worth waiting for the built-in Android Auto and Apple CarPlay compatibility that embeds into the system rather than taking it over. The ability to easily scroll through the songs currently playing on any number of satellite radio stations or a phone-loaded playlist is an especially nice feature for music enthusiasts. Granted, it may take too much attention off the road to use at speed on the highway, but it's a pleasant treat to browse while waiting at a long stoplight.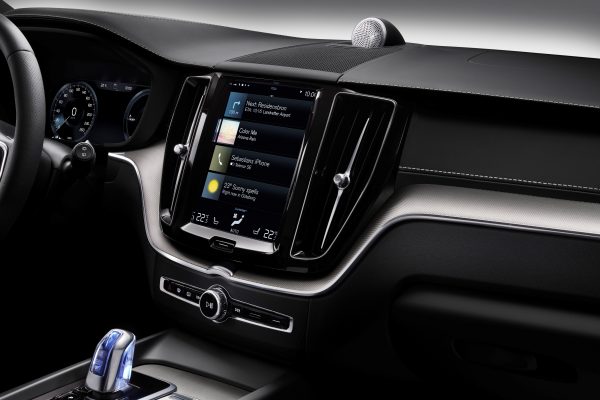 Some additional-cost features that some buyers may wish to skip: the graphical head-up display, which adds $1,500 to the price and offers little additional information that's not already very clear on the digital gauge cluster; and the $1,800 vision package, which includes a 360-degree camera that can sometimes be disorienting in comparison to real-life sightlines, although certain buyers may still want to add this equipment group for its blind spot information system with cross-traffic alert, automatically dimming mirrors, and retractable side mirrors.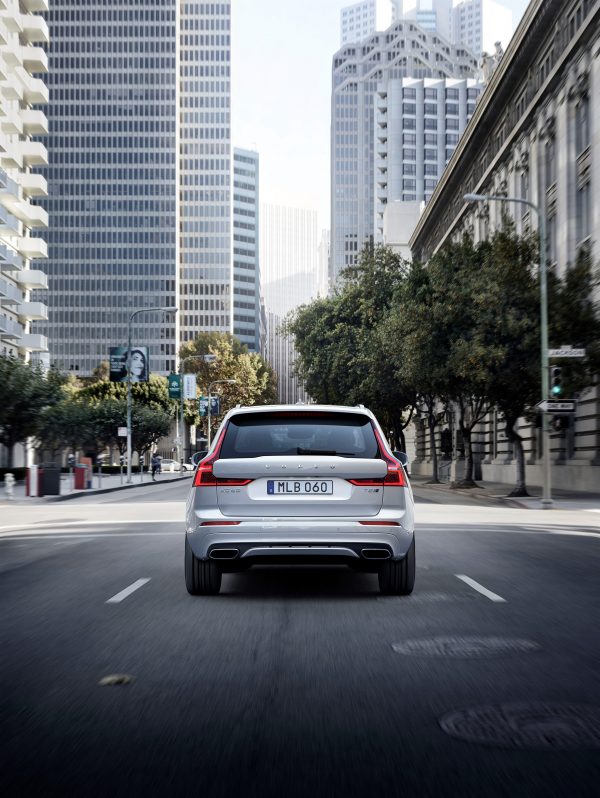 While the plug-in hybrid T8 R-Design is the highest-powered compact SUV in Volvo's lineup and therefore comes at a premium cost, the variety of powertrains and models offered for the XC60 means that buyers have plenty of choice when shopping for this stylish and capable vehicle. For those who demand the best and are willing to pay to get it, the XC60 T8 R-Design is a delightfully sporty and high-end product that's worthy of consideration.
Stephanie Wallcraft is an award-winning automotive journalist based in Toronto who was raised by a full-time autoworker and believes that Canada's diversity is its strength.