The Department of Justice has said that a claim by an indicted businessman that Attorney General William Barr was working with President Donald Trump's lawyers Rudy Giuliani, Victoria Toensing, and Joe DiGenova on efforts with Ukraine was false.
Lev Parnas, 47, is an associate of Giuliani who was charged with making illegal contributions to politicians and a political action committee. He pleaded not guilty in October 2019.
Parnas appeared on MSNBC's "The Rachel Maddow Show" on Wednesday night, making explosive claims that often lacked evidence or contradicted previous statements or existing evidence. In one case, he claimed that Barr "was basically on the same team and best of friends" with Giuliani, Toensing, and DiGenova, Rachel Maddow told the Department of Justice.
"He said AG Barr knew, through contact with Rudy Giuliani, about the effort to get the Ukrainians to announce an investigation of Vice President Joe Biden. We welcome any comment you have for us about this," Maddow wrote in an email shared by department spokeswoman Kerry Kupec.
"100% false," Kupec responded to Maddow.
Earlier tonight, The Rachel @maddow Show reached out to me for comment in advance of the Lev Parnas interview. Rachel read my response on-air. See below for request and response. pic.twitter.com/l7eLyjMUzV

— KerriKupecDOJ (@KerriKupecDOJ) January 16, 2020
Kupec said a statement the department released in September regarding Ukraine hasn't changed. In that statement, the department said Barr first learned of Trump's July phone call with Ukrainian President Volodymyr Zelensky several weeks after the call took place.
Barr didn't speak with Trump about anything relating to Biden or Biden's son Hunter Biden and Trump didn't ask Barr to contact Ukraine about any matter.
"The Attorney General has not communicated with Ukraine—on this or any other subject," the statement said. "Nor has the Attorney General discussed this matter, or anything relating to Ukraine, with Rudy Giuliani."
In the call with Zelensky, Trump told his counterpart that Giuliani could help Ukraine probe Ukrainian gas company Burisma with regard to the Bidens, who have been accused of corruption in their Ukraine dealings.
"I will have Mr. Giuliani give you a call, and I am also going to have Attorney General Barr call, and we will get to the bottom of it," Trump told Zelensky.
Parnas told Maddow on Jan. 15 that Giuliani told him he'd spoken with Barr about the Ukraine situation.
"Attorney General Barr was basically on the team," Parnas said. "Attorney General Barr wanted to get to the bottom of the Biden situation and all of that" as part of the investigation by U.S. Attorney John Durham, who is investigating how the counterintelligence investigation into the Trump campaign started.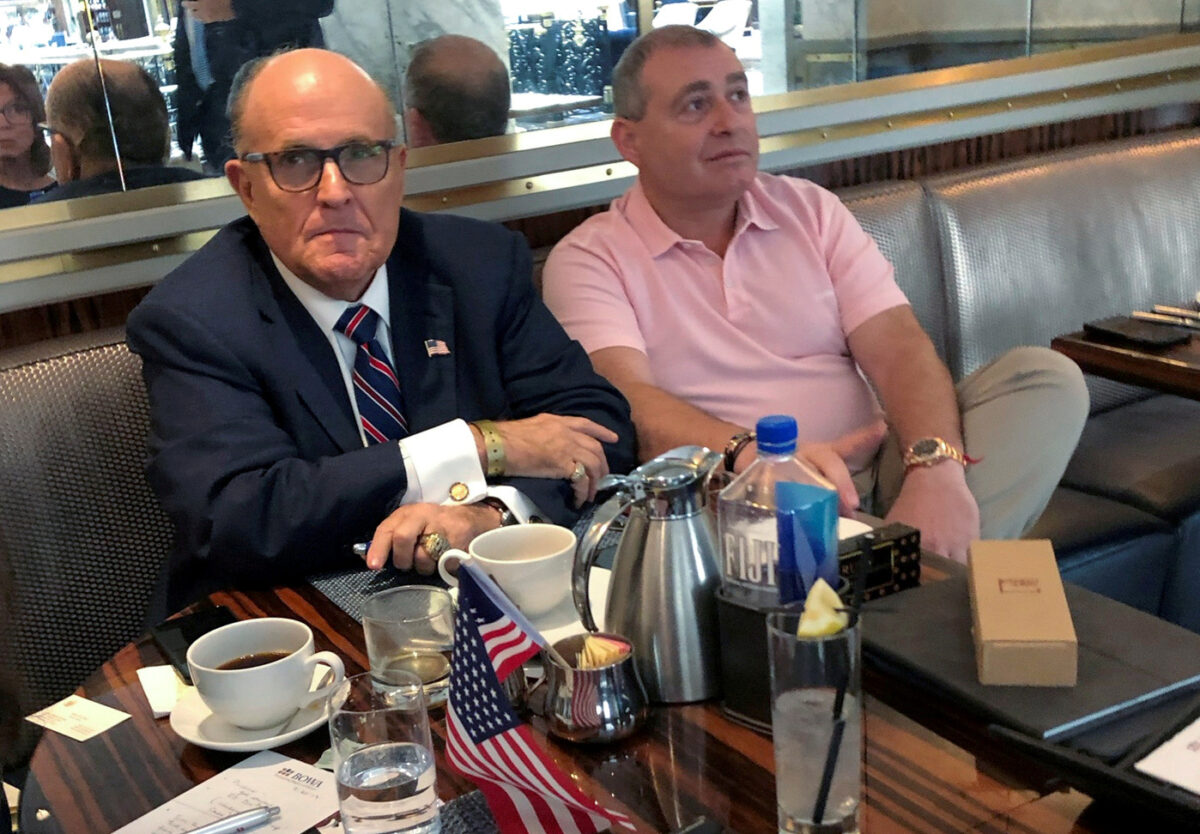 Parnas said he couldn't recall whether Barr spoke with any Ukrainian officials.
Giuliani has said he wan't aware of any illegal donations and hasn't seen any evidence that Parnas and another associate, Igor Fruman, did anything wrong.
"I feel sorry for him," Giuliani told the Associated Press. "I thought he was an honorable man. I was wrong."
Toensing, in a recent op-ed, disputed claims made by the Washington Post about her and Giuliani.
And the White House also pushed back on claims by Parnas that Trump "knew exactly what was going on," including an awareness "of all my movements."
"Just to say 'Rudy told me these things' doesn't mean that is has anything to do with the president," she said during a Thursday appearance on "Fox & Friends." "And it certainly doesn't mean that the president was directing him to do anything. We stand by exactly what we've been saying: The president did nothing wrong."