Two associates of President Donald Trump's lawyer Rudy Giuliani pleaded not guilty on Wednesday to charges they used foreign money to make illegal campaign contributions to politicians and committees to advance their business interests.
Two Ukrainians, Lev Parnas, 47, and Igor Fruman, 53, were arraigned in federal court in Manhattan about two weeks after being arrested.
Giuliani, the former New York City mayor, has not been charged in the case or accused of wrongdoing.
"Many false things have been said about me and my family in the press and media recently," Parnas told reporters after the hearing. "I look forward to defending myself vigorously in court, and I'm certain that in time, the truth will be revealed and I will be vindicated."
Fruman and his lawyers had no immediate comment.
Assistant U.S. Attorney Rebekah Donaleski told a judge Wednesday that a dozen search warrants had produced a "voluminous" amount of evidence in the case, including emails and other electronic communications. A lawyer for Parnas, Ed MacMahon, responded by suggesting some of the communications could be protected by attorney-client and even executive privilege, since his client was doing work for Giuliani while Giuliani was representing the president.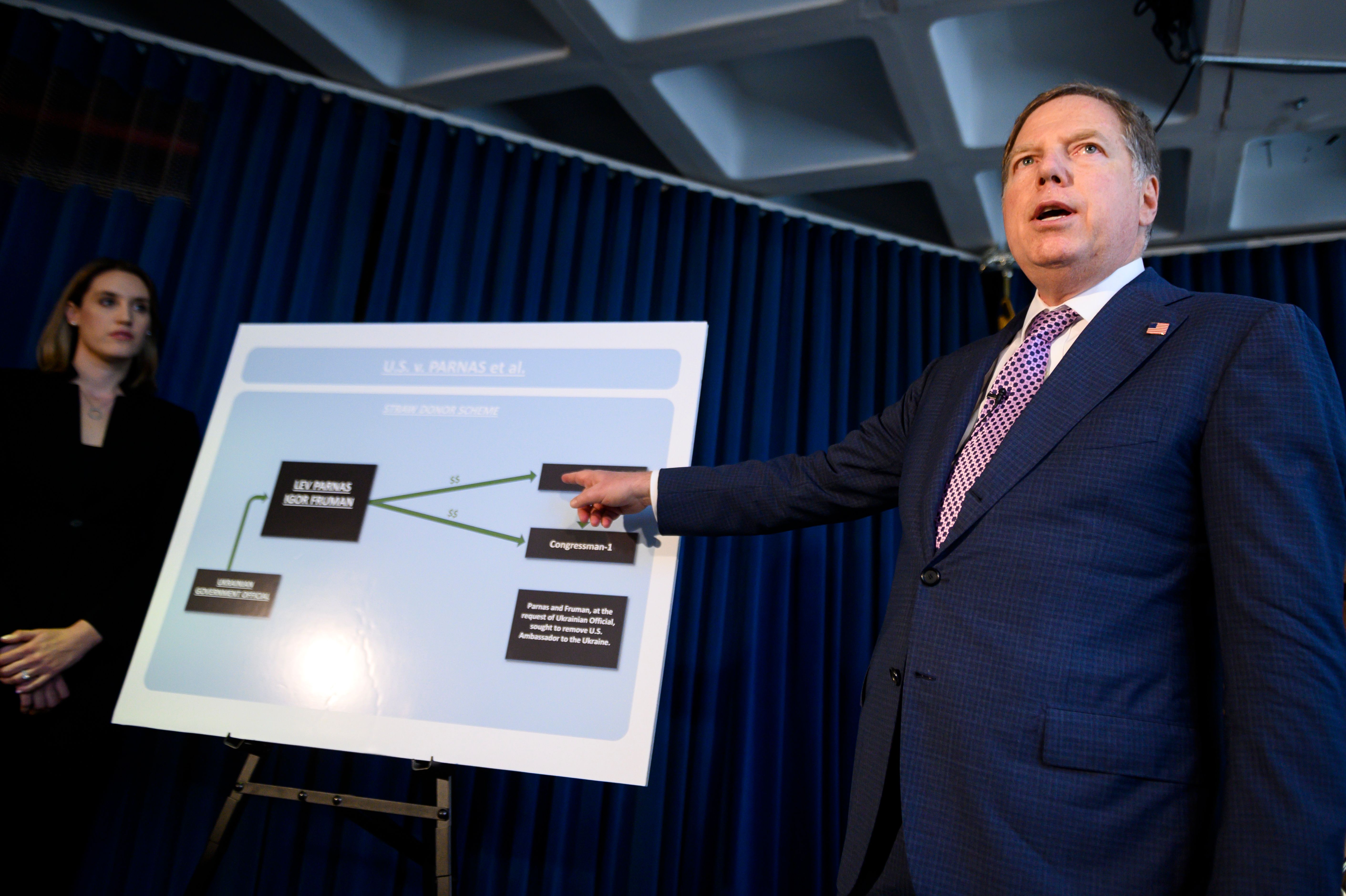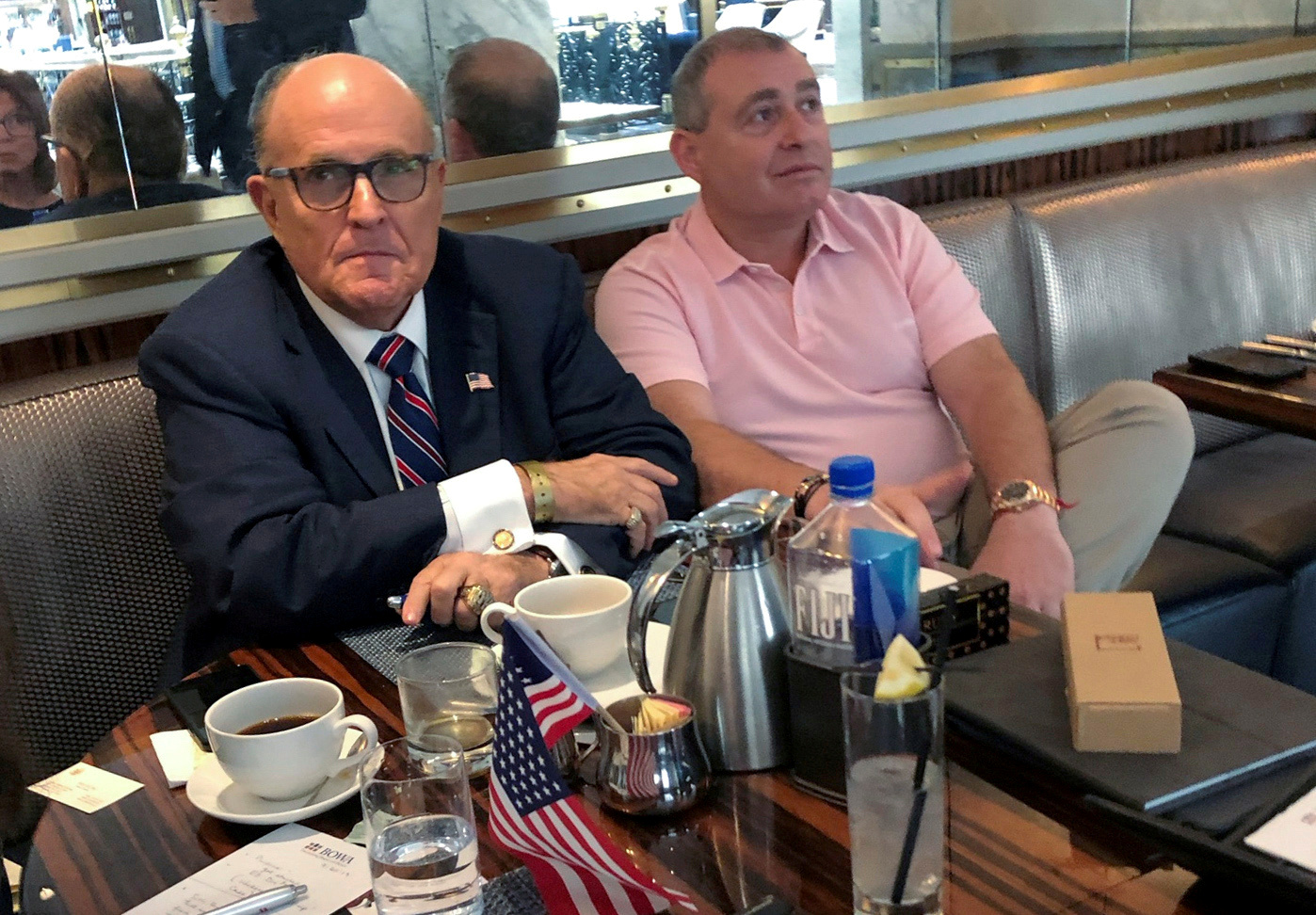 Two others, American businessman David Correia, 44, a Florida resident like Parnas and Fruman, and Ukrainian-born U.S. citizen Andrey Kukushkin, who lives in California, were also arrested in the case.
Giuliani has said he had no knowledge of illegal donations and hadn't seen any evidence that Parnas and Fruman did anything wrong. He said the timing of the arrests was suspicious.
"Parnas and Igor helped me on certain things. They helped me with logistics. They know the Ukraine, they speak Russian. They helped me locate people in a few cases," Giuliani told Reuters last week.
Federal authorities said on Oct. 10 that the defendants conspired to violate the ban on foreign donations and contributions in connection with federal and state elections. Some of the illegal contributions were made to a political action committee supporting Trump, authorities said.
The scheme started in March 2018 when Parnas and Fruman started attending political fundraising events, according to the indictments. When they made contributions, they obscured the true donor of the funds, which was allegedly a foreign company for some and a foreign national for others.
All four were charged with one count of conspiring to violate the ban on foreign donations and contributions in connection with federal and state elections, which carries a maximum sentence of five years in prison. Parnas and Fruman were also each charged with three other counts, which together carry up to 30 years in prison.
Parnas and Fruman were subpoenaed by House Democrats on the day they were charged.
The Associated Press contributed to this report.