Yellowstone National Park in Wyoming experienced 193 earthquakes in October, according to a report by monitoring services from the U.S. Geological Survey (USGS).
The park is home to the largest and most diverse collection of natural thermal features in the world and spans an area of 3,470 square miles, comprising of lakes, canyons, rivers, mountain ranges and the Yellowstone Caldera–the largest supervolcano on the continent.
According to the USGS, the tremors from the earthquakes were relatively small, with the largest on Oct. 16 registering at magnitude 2.9 and located 16 miles southeast of Mammoth, Wyoming.
A swarm of 39 earthquakes also hit the west area of Yellowstone on between Oct. 4 to 12, while 87 more occurred between Oct. 26 to 31.
However, sequences like these are "common and account for roughly roughly 50 percent of the total seismicity in the Yellowstone region," according to the report.
According to Earth Sky, three enormous eruptions occurred at the Yellowstone hotspot 2.1 million, 1.3 million, and 640,000 years ago. However it is unlikely that another super volcanic eruption will occur in the next few thousand years.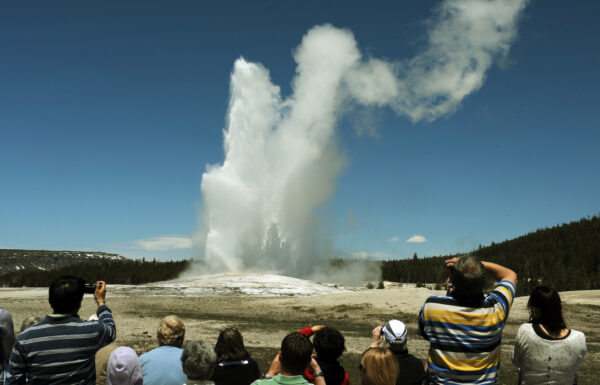 Yellowstone is being continuously monitored for signs for an eruption, such as earthquake swarms that indicate magma is moving beneath the surface. The data is regularly updated and published on the U.S. Geological Survey website and scientists believe that they would be able to detect any signs of an impending eruption at least a few weeks before it happens.
Earlier this year in March, USGS addressed reports that Yellowstone was "overdue" for eruption following reports that it would explode at any moment, sparking concern.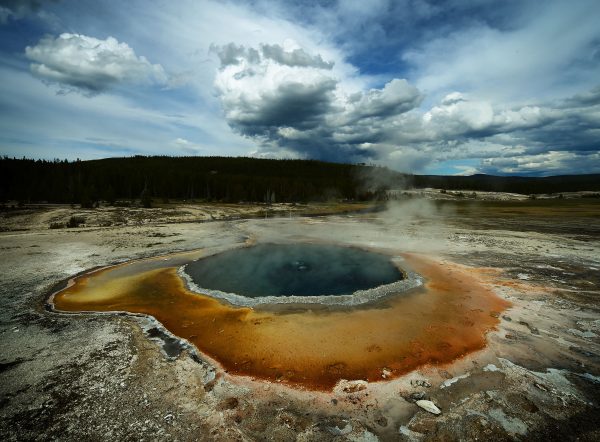 Michael Poland, Scientist-in-Charge of the Yellowstone Volcano Observatory, wrote: "In a word, no. In two words, no way. In three words, not even close. Yellowstone doesn't work that way.
"In terms of large explosions, Yellowstone has experienced three—at 2.08, 1.3, and 0.631 million years ago. This comes out to an average of about 725,000 years between eruptions. That being the case, we still have about 100,000 years to go, but this number is based on very little data and so is basically meaningless (would you base any conclusion on the average of just two numbers?)."
Poland further stressed that Yellowstone would not be erupting anytime soon burying Wyoming, Utah, and Colorado in several feet of toxic volcanic ash.
"No matter how you slice it, Yellowstone is not overdue. No. No way. Not even close. But we can't say the same about the oil change for your car, so you might want to check on that," Poland concluded.