WWE wrestler Jeff Hardy was arrested at Myrtle Beach on charges of public intoxication.
Myrtle Beach Online reported that police were called to the Ocean Enclave by Hilton Grand Vacations hotel in response to reports of a man who at around 11 a.m. on Saturday, July 13, appeared to be drunk in public.
Police took the man—later identified as 41-year-old Jeffrey Hardy—into custody.
Cpl. Thomas Vest was cited by Myrtle Beach Online as saying Hardy was arrested without incident. The former WWE champion was then booked into Myrtle Beach jail.
TMZ reported that Hardy was later released on a $200 bond.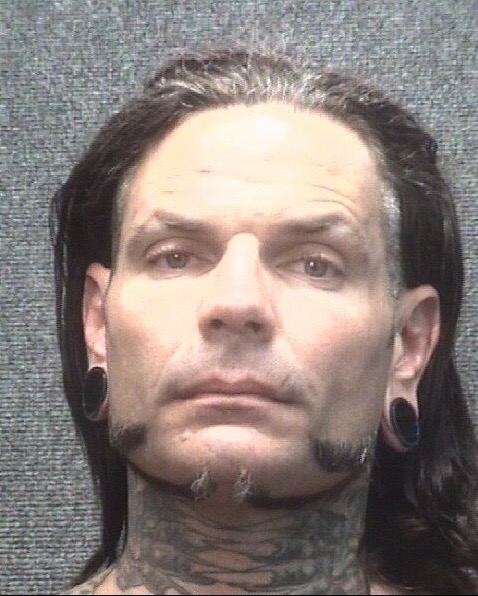 Wrestling Inc. reported that the WWE released a statement following the arrest saying, "Jeff Hardy is responsible for his own personal actions."
Previous DUI Arrest
This is not the first time Hardy, who is one half of the WWE's "The Hardy Boyz" tag team, has had a run-in with the law. Hardy was arrested in 2018 in Concord, North Carolina, on a charge of driving while impaired.
CBS Sports reported that Hardy registered a blood alcohol level of .25—well over the legal limit of .08—when he was tested at the Cabarrus County Detention Center. The news outlet cited a police report saying that Hardy lost control of his vehicle, which tore up over 100 feet of guardrail before spinning to a halt in the middle of the road.
Police on the scene estimated Hardy did $5,000 worth of damage to the guardrail and $8,000 damage to the 2016 Cadillac he was driving.
At the time, a WWE representative told Pro Wrestling Sheet, "Jeff Hardy is responsible for his own personal actions. We are investigating the matter and awaiting information from local law enforcement officials."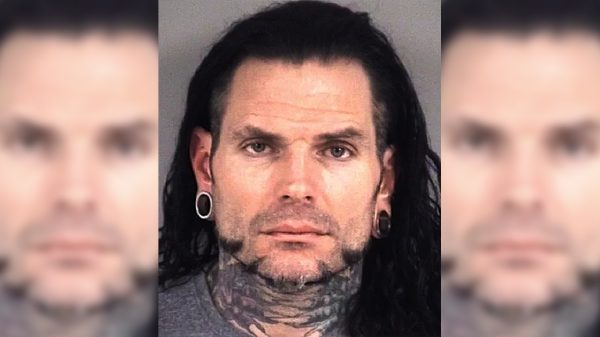 Prior to the DUI arrest, Hardy had a criminal history in North Carolina. He was arrested in 2009 in his home in Cameron, the Charlotte Observer reported, and spent some time in jail for drug possession.
Knee Injury
Hardy, who also wrestles for the Impact promotion under the moniker, Brother Nero, has been out of action due to knee surgery.
WWE.com reported Hardy underwent surgery in May "to repair multiple lingering issues in his right knee, all of which were exacerbated in an attack by the monstrous Lars Sullivan on SmackDown LIVE."
"Let the healing begin," said Hardy in an Instagram post on May 3 that shows him in a hospital bed.
Hardy, who also sings, posted a short video to Instagram on June 15, showing him wearing a knee brace and belting out several verses from his song: "Every other day, I'll soon remember
every other story that was told. Every other time I had to listen was just another out of my control."
He then takes off the brace and walks out of the frame.
Fans reacted with glee, with one writing, "That's great to see you not needing the brace anymore!!! You're healing great it seems. Great song. Have safe travels and have fun. Sending lots of love."
Another wrote, "The brace is off, that's amazing hun. Just be careful."
Hardy told a WWE.com reporter on April 30 that he expected the surgery would take him out of commission for up to nine months: "I'm going to have my whole right knee repaired, everything in there that's bad, and so for six to nine months it's going to be rough."