A baby described by some as the world's smallest to survive was sent home healthy this week, according to news outlets in California.
Saybie was delivered at just 23 weeks at San Diego's Sharp Mary Birch Hospital for Women and Newborns, 10News in San Diego reported.
The girl didn't even weigh one pound and was only 8.6 ounces, which is about as much as an apple, the hospital said at the time. She was born in December 2018.
"No one expects their baby to be born with complications," said Trisha Khaleghi, senior vice president and chief executive officer at Sharp Mary Birch, in a statement to 10News. "But when the unexpected occurs, Sharp Mary Birch is equipped with the latest technologies, equipment, research, and specially trained experts to care for even the world's smallest baby."
The girl was sent home sometime in mid-May, and hospital officials described her as healthy at around 5 pounds.
The hospital also released a video of Saybie after announcing she was sent home.
But when she was born, doctors advised her parents that she might not survive for even 24 hours, NBC San Diego reported.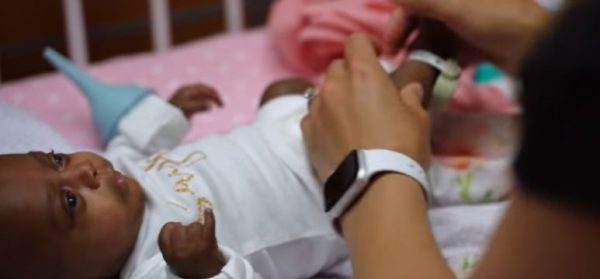 "At birth, she was roughly the same weight as a large apple or a child's juice box," hospital CEO Trisha Khaleghi said.
A doctor who treated her, Paul Wozniak, said the baby was born with a strong heartbeat, but she needed special equipment and custom-sized diapers and other items.
"She was a fighter from the get-go," said Kim Norby, a nurse.
"I immediately fell in love with her and her family," said Devyn Kohl, another nurse. "It was a true honor to be part of her family's journey."
Khalegi said that the baby is the smallest surviving baby, according to the tiniest baby registry, which is operated by the University of Ohio.
A baby described as the world's smallest surviving boy, weighing just 9.45 ounces at birth, also went home earlier this year.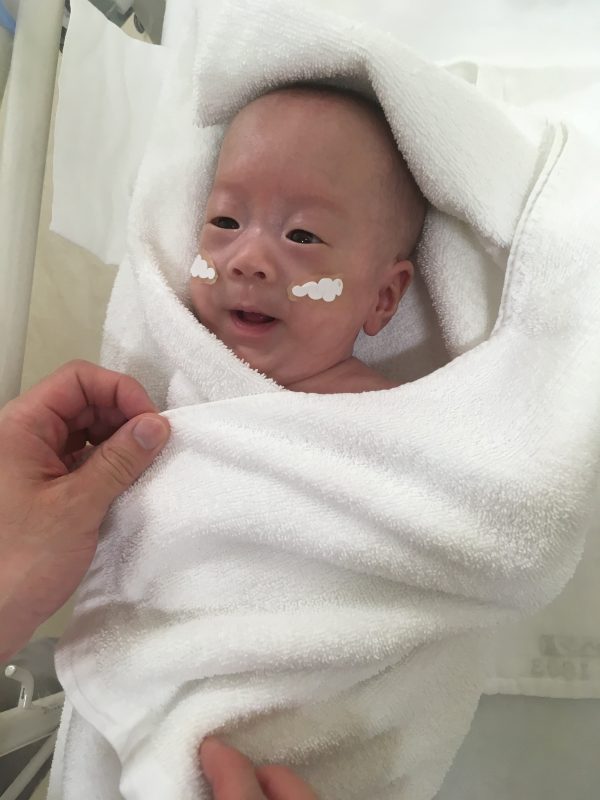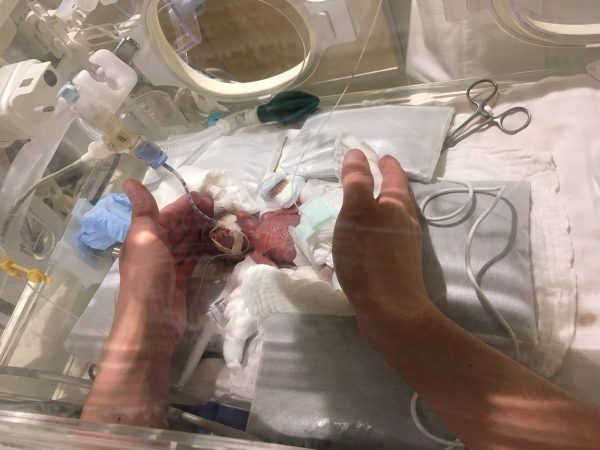 The baby, who hasn't been named in reports, was delivered through Caesarean-section last August after he failed to gain weight during the pregnancy and doctors feared his life was in danger after his 24-week scan.
"I am grateful that he has grown this big because, honestly, I wasn't sure he could survive," the boy's mother told Reuters.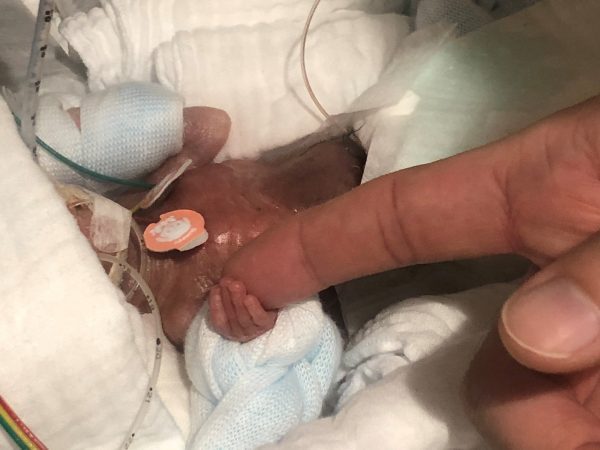 Epoch Times reporter Simon Veazey contributed to this report.