The stock price of the world's largest games vendor Tencent went on a roller coaster ride on Tuesday. Its value dropped over ten percent after state-run media labelled its products as "spiritual opium" in an article.
"A 'spiritual opium' has grown into a several hundred billion worth business," the state-run Xinhua affiliated Economic Information Daily reported on early Tuesday morning.
Spiritual opium refers to products which can first make people have a mental addiction, then go on to damage their physical and mental health.
The article said that it's common that Chinese minors have video game addiction, which severely impacts their health, and the largest vendor, Tencent, earned over $24 billion from the market last year.
The article was quickly reposted by Chinese web portals, news outlets, and online news platforms. As one of the consequences, stock prices of Tencent and other Chinese video game suppliers dropped dramatically when markets opened.
On the Hong Kong stock exchange, Tencent's stock price decreased over 10 percent within one and half hours after the market opened, which wiped almost $60 billion from the market capitalization of the video game firm.
Hong Kong stock market analysts shared the opinion that the article was a prelude, and that the Beijing authorities would soon suppress video game businesses.
At noon, local time, the Economic Information Daily removed the online version of the article, but kept a scanned printed page of the article on its website. It's unclear the reason why the daily removed the online version but Hong Kong stock market analysts believed it was a sign that the Chinese regime might have not sought to suppress the business.
In the afternoon, stock prices of Tencent and other video game vendors increased but the closing prices were still lower than the day's opening prices.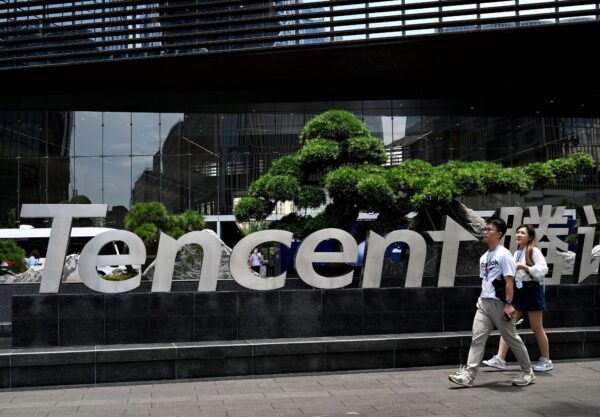 Stock Price's Up and Down
Tencent, China's largest social media firm who owns WeChat and QQ platforms, owns about half of the video game market in the country. It was also the only company that the Economic Information Daily named in its article.
Tencent is listed on the Hong Kong stock exchange.
On Tuesday, its opening price was 468.8 HK dollars ($60.27), and quickly went to the lowest point at 423.6 HK dollars ($54.46), which is 10.82 percent lower than its closing price of 475 HK dollars ($61.07) on Monday. Finally, the stock price closed at 446 HK dollars ($57.34), 6.1 percent lower than the previous day.
NetEase is another Chinese video game supplier as well as a main web portal. On Tuesday, NetEase's stock price on the Hong Kong stock exchange dropped 12.3 percent to 145.9 HK dollars ($18.76). Its stock price on the Nasdaq decreased 11.41 percent to $93.06.
Other Chinese video game companies faced a similar situation as Tencent and NetEase. CMGE's stocks lost 13.59 percent of its value on Tuesday on the Hong Kong stock exchange. XD's stock price was cut 8.12 percent on the same day.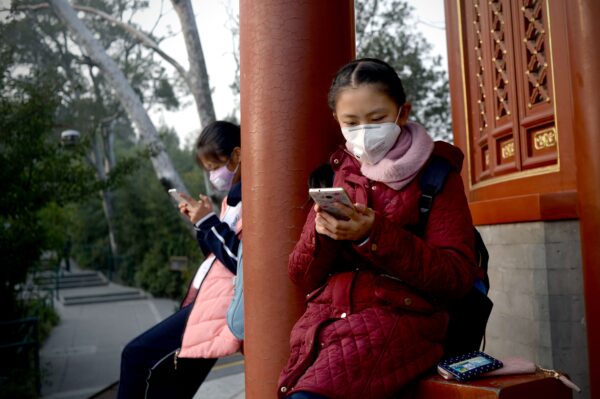 Gaming Addiction in Minors
The Economic Information Daily might have unknown political and financial intentions behind the video game report. But the report did reveal the severe damage that video games bring upon Chinese children.
"Some students spend about eight hours a day on Tencent's game 'Honor of Kings,'" the report said, citing a survey that it did on 1,929 students from Lantian Middle School in Luzhou City, in southwestern China's Sichuan Province recently. The report found that "2.28 percent of students who participated in the survey play video games for over five hours everyday."
The report interviewed several parents whose children have internet addiction which was deemed, by them, as an unsolvable problem.
"My son's score has plummeted since he started to play video games. He only received 30/100 in the latest math test," a father surnamed Xia said.
"I have broken five or six of his cellphones," he said.
"[Because I stopped him from playing video games,] he jumped out of the balcony on the second floor, and didn't come home for the whole night. Since then, I haven't dared to discipline him."
The Chinese regime sponsored study reported on July 20 that 94.9 percent of Chinese minors used the internet in 2020, and most of them used the internet for playing video games.
Spending a long time on video games caused a series of problems for some minors, which included depression, violence, refusal to go to school, shortsightedness, insomnia, and even suicide, the Economic Information Daily quoted Chinese officials.
Another Chinese regime sponsored study which was published on March 5 showed that about 10 percent of primary students were diagnosed with depression. The percentage increased to 30 percent in middle school students, and almost 40 percent in high school students.