WestJet will raise its domestic traveller surcharges because of an increase in air traffic control service rate, says the
airline
.
Starting Sept. 5, WestJet will increase its surcharge for air traffic control services that travellers pay on their domestic flights.
The increase will range from $4 to $7 per passenger depending on the flight duration, the airline says in its press release.
It comes as a result of NAV Canada, Canada's air traffic operator that is responsible for the civil air navigation system, raised their service charges by almost 30 percent on Sept. 1 due to ongoing financial issues arising from COVID-19.
This means that WestJet has to pay NAV Canada an estimated $6 to $9 per passenger.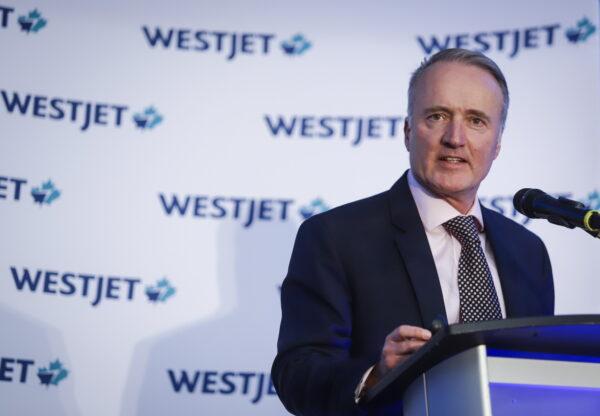 In order to recover part of the airline costs, WestJet has to raise the surcharge, the airline explains.
However, WestJet is concerned the price increase will impact the aviation sector negatively.
"We are deeply concerned the NAV CANADA rate increase will lead to a further reduction in the number of travellers," said Ed Sims, WestJet President and CEO.
NAV Canada
announced
in May. 20, that its revenues and cash inflows were significantly reduced because of the COVID-19 pandemic that decreased the number of air passenger traffic in the aviation industry.
Because of that, NAV Canada said it had to seek debt financing to sustain its liquidity. But, in order to meet the criteria of minimum revenue level for the debt, the company has to increase the price of its air navigation system services it charges to the airlines.
"NAV CANADA is proposing this rate action only after having actively pursued all available alternatives, including government assistance", said Neil Wilson, NAV Canada President and CEO. "All available alternatives, including further government assistance will continue to be explored and utilized in order to minimize or avoid the proposed rate increase."
WestJet, in response to NAV Canada's rate increase, said the federal government has not done enough to provide specific support to the sector.
"We are sympathetic to their situation, like ours, where a lack of sector-specific federal support has hindered their ability to recover," Sims said. "Burdening travellers who have been severely impacted by this pandemic with incremental costs will only serve to undermine Canada's economic recovery."
Sims also added the price hike the airline is facing due to the COVID-19 pandemic is beyond their control.
"Countries around the world have taken action to limit or defer costs to the aviation industry, yet our situation remains exacerbated by double-digit increases that are beyond our control."
"Some airports have indicated they are increasing their Airport Improvement Fees (AIF) by as much as 52 per cent which doesn't help this challenging situation," he continued.
The surcharge increase is the second change that WestJet introduced that will come into effect this month.
The airline
announced
its zero tolerance mask policy last Friday that will penalise passengers who don't wear masks and face coverings starting Tuesday, Sept. 1. Penalties include denied boarding, being removed from the plane, and suspension of travelling with WestJet for up to a year.
WestJet will appeal the rate increase and if the appeal is successful, it will remove the additional surcharge to the travellers.