Thousands of protesters and members of multiple Iran-backed groups thronged the gates of the U.S. embassy in Baghdad in fury at U.S. airstrikes in Iraq.
U.S. planes on Sunday attacked bases belonging to an Iran-backed terror group, killing at least 25 and wounding dozens of others. The attack on Kata'ib Hezbollah was in response to the killing of a U.S. civilian contractor in a rocket attack on an Iraqi military base.
Kata'ib Hezbollah flags could be seen in the mob at the U.S. embassy. Some among the crowd threw stones, others burned the outside wall surrounding the embassy, and chants of "No, no, America! ... No, no, Trump!" were heard. After breaching the outer wall, they smashed the bullet-proof glass of the U.S. embassy's windows with blocks and cement.
One person dressed in military fatigues
said
"we will not spare a single employee" if they breached the building.
The State Department said all American personnel were safe. There were no plans to evacuate the embassy, the department said after early reports claimed the U.S. ambassador to Iraq and other personnel were evacuated.
President Donald Trump said Tuesday morning that the United States carried out the military attacks because Iran killed an American contractor and wounded others.
"Iran killed an American contractor, wounding many. We strongly responded, and always will. Now Iran is orchestrating an attack on the U.S. Embassy in Iraq. They will be held fully responsible. In addition, we expect Iraq to use its forces to protect the Embassy, and so notified!" he said in a statement.
Sen. Marco Rubio (R-Fla.) said that it was clear the Shia militias in Iraq weren't just "backed" by Iran, "they are directed and controlled by them."
"Any attacks by them are the direct work of Iran's IRGC," he added, referring to the Islamic Revolutionary Guard Corps.
Secretary of State Mike Pompeo spoke with Iraqi Prime Minister Adil Abdul-Mahdi and President Barham Salih by phone and "made clear the United States will protect and defend its people, who are there to support a sovereign and independent Iraq," according to spokeswoman Morgan Ortagus.
Iraqi leaders assured Pompeo that they would guarantee the safety of American personnel and property.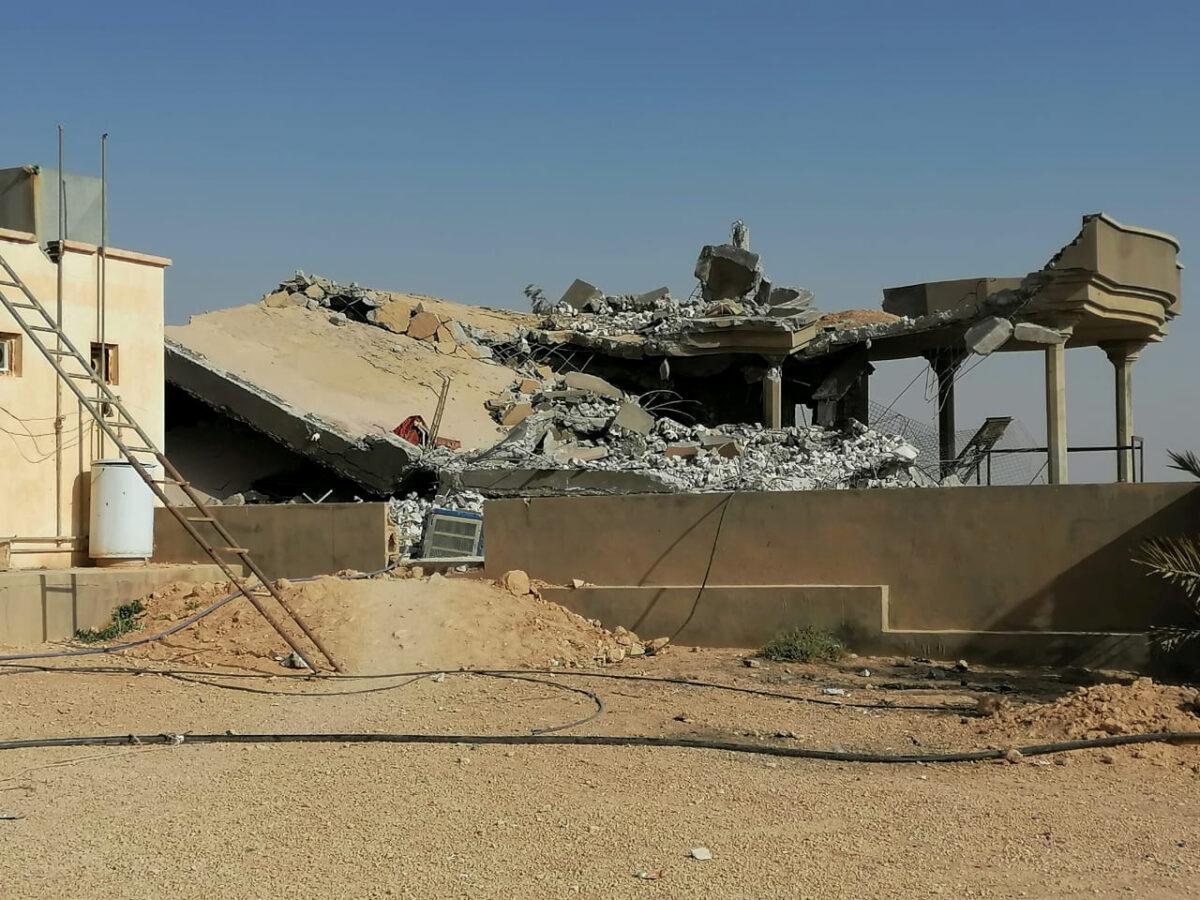 "And the govt of Iraq, (which has enjoyed billions of dollars in US aid & the help & protection of our military) needs to remember they have an obligation to protect all diplomatic facilities," Rubio wrote on Twitter. "Iran is directly responsible for orchestrating the storming of the US Embassy in Iraq & must be held accountable for it & the safety of every American serving there," he also wrote in a statement.
A few hours into the protest, tear gas was fired in an attempt to disperse the crowd and some of the militias encouraged protesters through loudspeakers to leave.
"We have delivered our message, please leave the area to avoid bloodshed," said one announcement.
But many remained on the scene, trying to get into the embassy, as U.S. Marines arrived later Tuesday.
Members of other Iran-backed groups, including Hashed al-Shaabi and Asaib Ahl al-Haq, were among the crowd.
Qais al-Khazali, leader of Iraqi Shi'a paramilitary group Asaib Ahl al-Haq, and many other senior leaders were among the protesters.
"Americans are unwanted in
 Iraq," Khazali said. "
They are a source of evil and we want them to leave." Khazali is one of the most influential Shi'ite paramilitary leaders in
 Iraq
, and one of Iran's most important allies.
Reuters contributed to this report.