Spain continued reporting a slowdown of new CCP virus cases and deaths on Monday as top officials prepare to lift restrictive lockdown measures that have been in place for over three weeks.
Spain's Ministry of Health reported 637 deaths overnight from COVID-19, the disease caused by the 
CCP (Chinese Communist Party) virus
, commonly known as novel coronavirus. The pace of new deaths, about 5 percent, was about half the pace of a week before.
The country also reported fewer than 5,000 new cases and fewer than 100 new patients admitted into intensive care units while finding another 2,000-plus hospitalized patients fully recovered, a condition Spanish authorities have been describing as "cured."
"We are observing that the pandemic's growth rate is slowing down in almost every region," Maria Jose Sierra, deputy head of Spain's health emergency committee, told reporters at a virtual news conference.
Foreign Minister Arancha Gonzalez said preparations are being made to lift restrictions placed on Spaniards.
"We are preparing ourselves for de-escalation for which it is important to know who is contaminated to be able to gradually lift Spanish citizens' lockdown," she told TV station Antena 3, noting the importance of testing as the lockdown is eased.
Spanish Prime Minister Pedro Sanchez announced a lockdown on March 14 and authorities tightened restrictions late last month in a bid to slow the spread of the CCP virus. Sanchez said over the weekend the lockdown would remain in place until April 26, although some of the restrictions could be eased.
While so far only those infected or suspected of having the COVID-19 disease have been tested, now checks will focus on the wider population to try and find carriers who may not be displaying symptoms, Gonzalez said.
A rash of recent studies have shown the prevalence of COVID-19 patients who never show symptoms. Some have pointed to those people and patients who do eventually show symptoms being able to transmit the virus.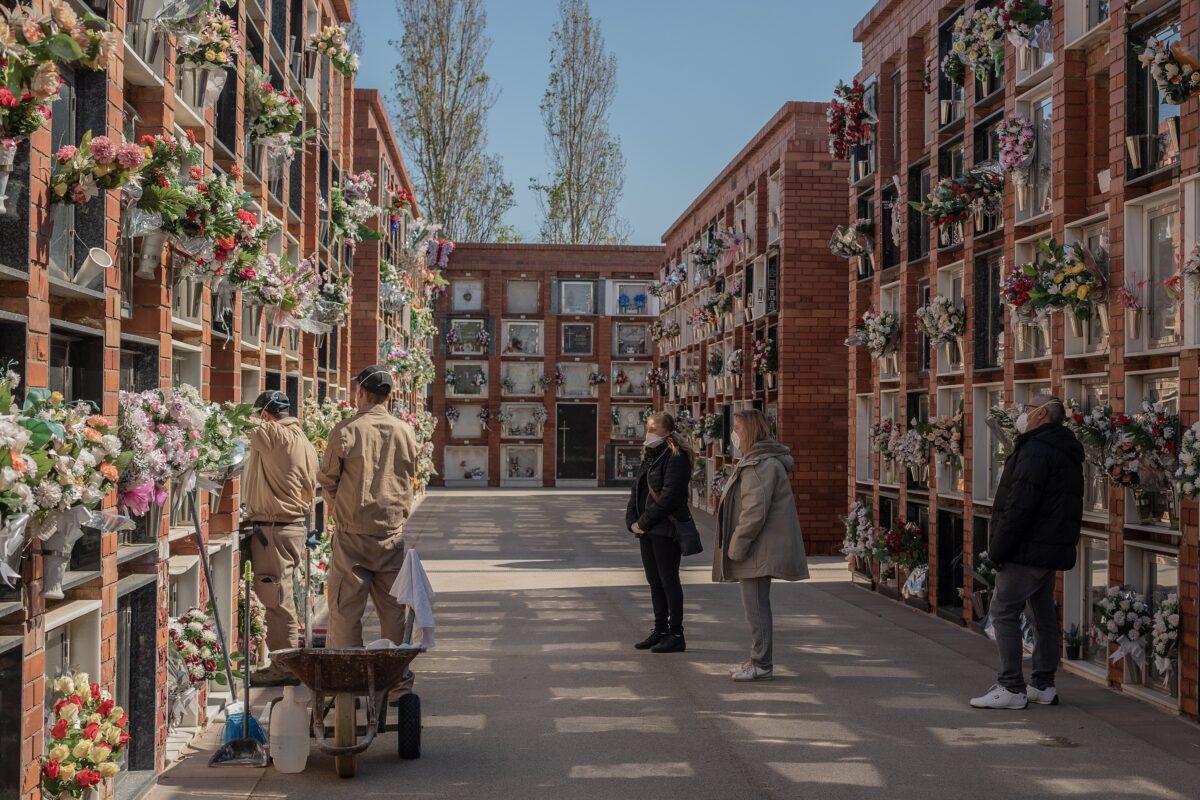 Spanish companies are manufacturing 240,000 test kits per week and are boosting capacity, the minister said, while equipment is also being bought from abroad.
Spain has one of the highest case and death counts in the world, although some countries, principally China and Iran, have been manipulating their numbers of infected and dead. Spain and nearby Italy have seen much higher mortality rates than other countries, a condition attributed to healthcare systems in some areas being overrun with patients.
The hardest hit area in Spain, Madrid, saw just over 1,000 new cases overnight and just 11 new patients in ICUs as the outbreak slows down dramatically there. Catalonia, Spain's second most affected region, also saw few new cases and intensive care admissions.
Checkpoints were lifted on Monday in Igualada and three other hard-hit towns in the Catalonia region, the health ministry said.
Reuters contributed to this report.