Russia is conducting large-scale tactical exercises near its border with North Korea, reported Russian state-run News Agency
Tass
on Tuesday, Sept. 27.
The exercises will focus an aerial maneuvers and will include fighter jets and bombers of the Eastern Military District (VVO).
Every military aircraft in the Primorye and the Khabarovsk Territory, part of Russia's Far East Federal District, will participate, according to VVO's press service. Primorye, also known as Primorsky Krai, is Russia's southeastern-most territory and shares a short border with North Korea.
The Russian military did not specify the number of participants, but did issue a statement about some of the aircraft involved.
"During the practical stage of the drill, Su-35 and Su-30 pilots will serve as cover for Su-24M2 during overflight in a bomb deployment region. In addition,  Su-35 and Su-30SM pilots from Khabarovsk region will practice elements of aerial combat at various heights, carry out search and escort and interception of jets of a hypothetical enemy whose role will be played by jets from Primorye."
Tass reported that at the end of the training, the Su-35 fighters, Su-25 attack aircraft, and crews of the newest Su-34 bombers will perform bombing exercises on ground targets meant to represent groups of combatants at the "special ranges of the district in Primorye and the Khabarovsk Territory."
The U.S. Department of Defense would not confirm to The Epoch Times it's knowledge of or position on the exercises.
The news raises questions about the significance of the drills in light of recent escalating tensions between the United States and North Korea.
The region where the exercises will take place reaches out from Russia's eastern shore and curves south towards the Korean Pennisula.
Earlier this year, Russia deployed additional forces along its short border with North Korea, including troops and tanks.
While Russia denied those deployments—three trainloads of troops and equipment, according to 
some reports
—were a response to recent tensions in the region, the move resembles similar activity by China, which has recently strengthened its military presence near its border with North Korea.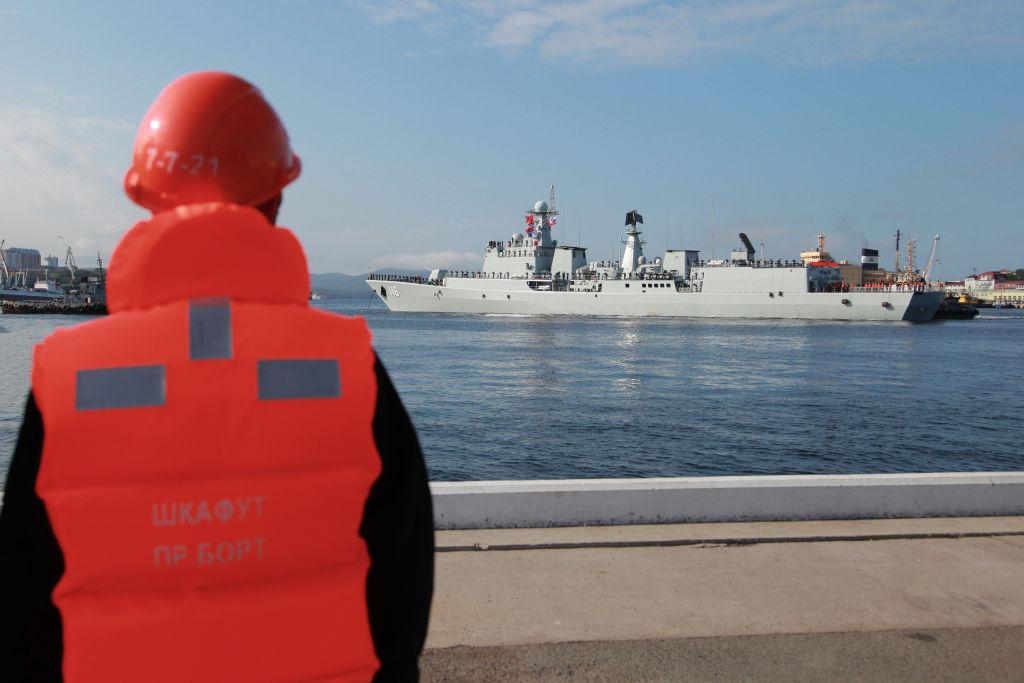 Earlier this week China and Russia conducted joint naval exercises in the Pacific. While both countries condemn North Korea's nuclear weapon and ballistic missile programs, they also blame the United States and its allies for rising tensions in the region.
North Korea has continued to escalate its rhetoric, with communist leader Kim Jong Un being frequently quoted by the regime's state-controlled KCNA news agency as being ever more determined to destroy the United States and Japan.